Sandra Szabo (TheRocketQueen90)
is creating music that makes you feel... all sorts of ways!
Select a membership level
mp3 of ALL my covers, early access ++
You're contributing to keeping my channel and music alive, thank you! This is what I give you in return: 
Access to ALL my cover albums and newest cover songs! (link in new window right after you pledge)
Suggest songs or other types of videos for me to do! And vote for your favorite in my next poll!
Digital TheRocketQueen90 signed card!
Watch my next video 1 week before everyone else!
Access to members-only posts!
Exclusive behind the scenes lens-stories!
You're the first to receive updates and new music, and listen and watch my latest video before it's out anywhere else!
Occasional free videos and music downloads!
Occasional free live streams for members only!
My forever love <3
mp3 and WAV of all my songs!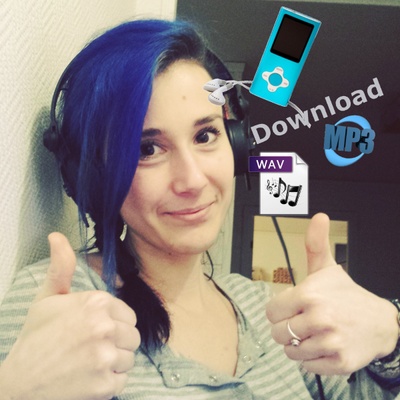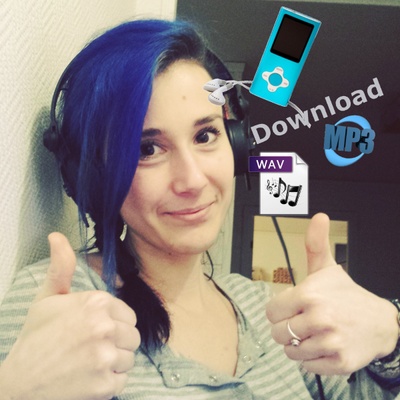 You're contributing to keeping my channel and music alive, thank you!
Download the mp3 and WAV for every new song and video I post, and all songs since I started Patreon! I always put my music on Patreon before they are released on Spotify and iTunes, so this tier is a good choice if you enjoy listening to music outside of YouTube :) 
Plus previous rewards <3
Backingtracks, chords, early versions !
You're contributing to keeping my channel and music alive, thank you! 
Download the instrumental track, lyrics and chords, and sometimes other versions of every song and video I post! Early versions of original songs, acoustic versions etc, a little bit different for each post! You also get access to all older posts!
Plus all previous rewards <3 
About Sandra Szabo (TheRocketQueen90)
First of all, thank you so much for being here! Thank you for being a part of my musical journey as well as my life! I could not have done this without you, I need you in order to continue, and I will be forever grateful for your support. 💙 Whether you are already a patron or considering becoming one, let me say I am truly grateful...

I'd really love to continue making music, and if you are here it must mean you'd like me to continue making music too. If you feel like my music has helped you in any way, inspired you, if it makes you feel good, if you look forward to my next video, this is your way to be a part of it! What a great way to continue spreading the love and inspiration.

There are so many ways to make positive changes... my biggest dream is to inspire and make this world a little bit better by creating music that hopefully will make you feel good and make your day a little better. 

Reasons to become a patron: 
1. You get every new thing I'm working on FIRST, before everyone else in the whole world!
2. You get to see short exclusive behind-the-scenes clips I don't post anywhere else!
3. You can choose among 13 tiers and receive some really cool rewards!
4. You support my music which enables me to continue, making you a huge part of my career!
5. You get to be part of the members-only Patreon page, get access to EVERYTHING I've posted so far, and connect with other patrons and music lovers!

As a patron you're a HUGE part of my music, not just an outside listener, but an active contributor to making it possible. It's because of YOU, that I'm able to create better videos faster, whether it's a new cover song, a new music video, original material, or other cool and fun stuff :D Every $ is very much appreciated! 


One of my goals: When I get 200 patrons, I will be able to get a team and start touring around the world! My patrons' cities and countries will be prioritized, and I would LOVE to do a show and meet you, thanking you in person 💙 

Remember that you can set a monthly limit if pledging per creation will become too much, and you will still be able to see every post! As of today I upload 2-3 every month, and I often post some free stuff too available only on Patreon. You can come and leave as you prefer, so if you only want to pledge a one time $1, I will still love you forever for being a part of my musical career 💙

If you have ANY questions about this Patreon thing, please don't hesitate to ask me! You can also send me an email: [email protected]

My forever love 💙
By becoming a patron, you'll instantly unlock access to 480 exclusive posts
By becoming a patron, you'll instantly unlock access to 480 exclusive posts
Recent posts by Sandra Szabo (TheRocketQueen90)
How it works
Get started in 2 minutes