Sanne Thijs (Full of Freckles)
is creating Happy and cheerful illustrations
Select a membership level
Penpals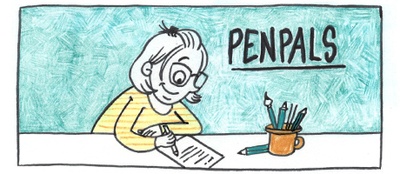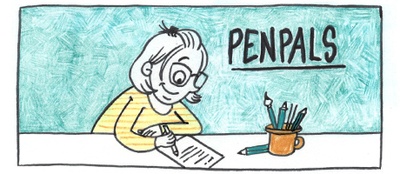 This is my tip jar ❤ Thank you so much for supporting me!
Access to 3 exclusive phone wallpapers upon pledging.
You can view all the new illustrations and sketches of Full of Freckles as soon as I release them on Patreon
small extra content like time-lapse video's, what to draw next polls,...
A newsletter every 5 weeks to update you on everything going on
You will be charged this amount upon pledging and then on the first day of every month.
3 exclusive Patron phonewallpaper
Good chums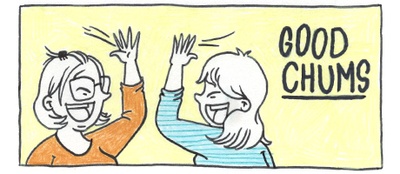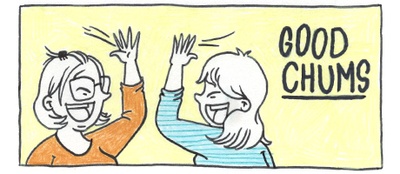 • Exclusive patron posts here and on a private instagram. Including sketchbook insides, behind the scenes, top secret illustration work, etc...
• Monthly desktop wallpaper (1920 x 1080px)
• And you are able to order a personalised portrait on the webshop
• All previous rewards

You will be charged this amount upon pledging and then on the first day of every month.

You can order a commission

3 exclusive Patron phonewallpaper
Coffee buddies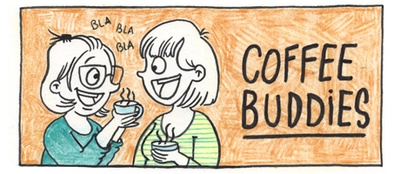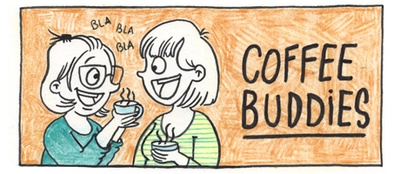 • All the previous rewards
• You can attend the fun creative quarterly zoom-session
• A Full of Freckles print 2 times a year 

You'll get the print after a full 6 months of being a coffeebuddie-patron. (Send out in july & december)
This amount is charged upon pledging and then on the first day of every month.



You can order a commission

A print every half a year

3 exclusive Patron phonewallpaper
About Sanne Thijs (Full of Freckles)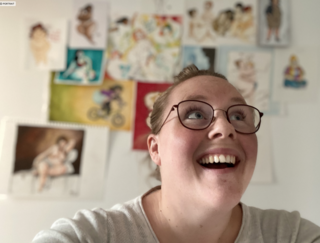 Welcome to my Patreon-page! Let me introduce myself,
My name is Sanne Thijs, I'm an illustrator living on the border with the Netherlands and Belgium. I've been drawing for as long as I can remember, I was that kid who was happy just having some pencils and paper. I started studying art at the age of 16 and from then on my fate was sealed, I would become an artist.
Finding my own style and finding a way to put my voice into my art has been a long and difficult journey and somehow I feel I still haven't figured it out. I probably never will, but that is a good thing because that means me and my art keeps on growing and evolving. And while trying to reach that artistic nirvana I am just having fun and loving it to share it with the world.
From early on it was a big dream of mine to illustrate children's books. And with some luck and hard work I am a published illustrator from several childrensbooks already. But I make my best work when it comes from within me. When there is nobody to answer too. That is also how the first Full of Freckles illustration came about. One day, after some frustrating client work, I started drawing for myself again, and what came out of it was a beautiful cheerful, cheeky and funny illustration, filled with life and spirit.I fell in love with it in an instant.
Full of Freckles is all about happiness and acceptance. 
While starting out with Full of Freckles I noticed that there weren't many illustrations featuring plus size people and if you found one it was usually a parody, a fat shaming or sad illustration. Being a plus size women myself I was pretty sick of that common image and started drawing plus sized happy and carefree women.
This is my way to encourage people to find acceptance in having a different body than the average beauty standard, for themselves as well for others. Because your insecurity or judgement about something trivial as bodysize can stand in the way to truly connect to yourself and others.
Consider Patreon as an online tip-jar that gives back to you.
Let me explain a little bit more.
At this moment I make art and content and share them on social media. I do all for free and will continue doing so, because I love sharing this with you guys. But when you become a Patreon and pledge a dollar or more every month, you will have access to super cool extra content only shared on Patreon. And it gets even better; Patreon is a perfect way to have a closer relationship with you guys. You decide how much you want to 'tip' me every month and (the great thing is that) you can change or cancel your pledge at any time.
For a more detailed explanation, click
HERE
.
If you like my work and you want to help me, just choose how much you want to pledge per month (even €1 or $1 makes a difference!). with that pledge you choose there are some cool rewards linked that will come your way.
And don't worry, you can edit or cancel your pledge at any time.
Any kind of support to my art is greatly appreciated and allows me to keep creating these happy and inspiring illustrations for you!
Check out my work on I
nstagram
, F
acebook
and my
webshop
!
1/4th of the goal is reached. 
Thank you!! I can now justify the time scheduled weekly I work for Full of Freckles. 
1 of 5
By becoming a patron, you'll instantly unlock access to 41 exclusive posts
By becoming a patron, you'll instantly unlock access to 41 exclusive posts
Recent posts by Sanne Thijs (Full of Freckles)
How it works
Get started in 2 minutes