Sappharia Mayer
is creating Provocative Saga Romance
Select a membership level
Club Member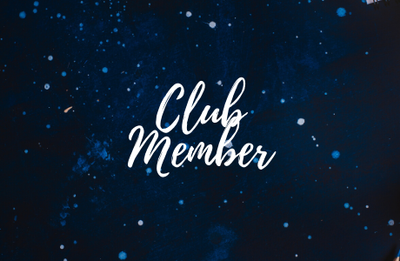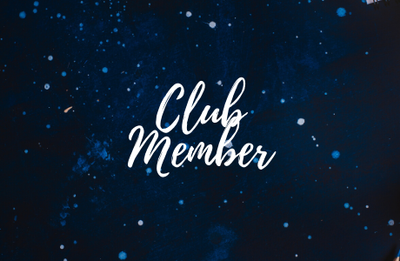 Thanks You for your support.  It means a great deal to me, and I'll work hard to turn caffeine into stories you want to read. 
Thank you message 
Access to Patron-only blogs
An Initiate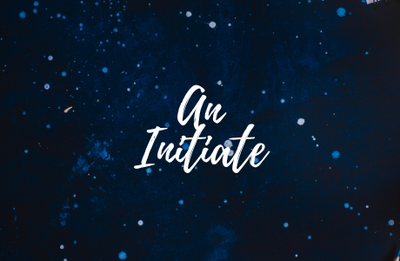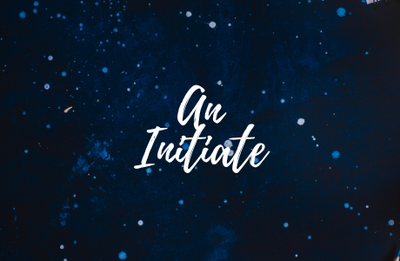 Thanks You! 
It's been a long week and that beer will really be nice. 
This level receives: 
Thank you message
Access to Patron-only blogs
Early Access to current WIP drafts
I appreciate the support and will work hard to produce the content you'll love.
Empyrean Inner Circle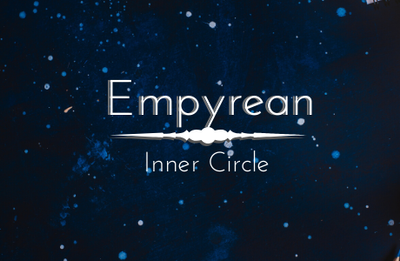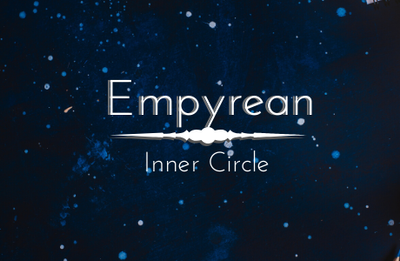 Can I live like my characters for just one moment?
Thank you for your support. 
This level receives:
Thank you message
Appear on the thank you page for current work in progress
Thank you shoutout once a month on Twitter, Facebook and Wattpad
Access to Patron-only blogs
Early Access to current WIP drafts
Vote on future topics of writing 
Behind the scenes content
Copy of one digital book before Pre-order Release
I appreciate the support and will work hard to produce the content you'll love.
About Sappharia Mayer
I'm Sappharia Mayer. An author of erotic romance and short stories, with a very distinct slant.

As a writer, I love to write. It is like breathing.

Here's the problem: I have a full-time day job, and a writing/publishing career.

The writing career is one where I want to focus on producing great content and not focus on what the traditional publishing world tells me I need to write to make their sales numbers. To turn writing into this direction connection between writer and reader, I need your help.
I love my day job, but two full-time jobs is tiring. Working 10-14 hours most days doesn't leave me with a lot of energy to write at the end, though I do anyway because characters can be very demanding about getting their stories out to you.




Unfortunately, this forces me to choose between competing needs:

Write, or get stress-relieving exercise?

Write, or promote my writing through book promotions, blog posts or interviews?

Write, or get outside for a minute and away from the computer?
I don't get to choose to write as often as I would like and my story posting get sporadic or worse -- I leave my characters hanging for week --- because it's all about working, writing and sleeping (sometimes eating is optional). It's ok. We all sacrifice for our dreams, but something has to give.

I want to be a writer. To do it for the fans who love what I write.

A space where I can write fiction and non-fiction books, blogs and other content dedicated to the entertainment and education of people about the alternative communities of Kink, BDSM, Power Dynamic Relationships and Service-based relationships.


Today, we are privileged to have many great Renaissance art is full of works which only exist because of powerful patrons.

A patron supports artists of all forms, with money, gifts, efforts and endorsements. In the past, they reserved this position for the wealthiest members of society. Under the Roman Empire they applied the term to persons like Maecenas who supported artists and writers.

Today, writers work to connect directly with their audience. I want to get to know you as you want to read my works. The relationship is significant because I want know what I am doing is impacting the lives of others. It helps buy the caffeine we magically turn into stories.

In this new Renaissance of arts, crowd funding is moving this relationship to the hands of the masses. Just like the relationship between the writer and audience. Often, there's little support of a writer if they aren't published or seeking publication. Backing a writer allows them the support to continue to grow their work without the daily pressures of life.

Writing income is unstable. It comes in unpredictable drips and drabs in dribbles and dollops. There's no way to predict the monthly income or know if it will meet the necessary expense. This means there's a day job to make sure the bills are met, but it comes with sacrifice.

While pursuing traditional publishing would assist with this problem, it creates a distance between my readers and the process. There's a lack of spontaneity and unexpected depth when market demands and deadlines for business are involved. It also constricts those things necessary for the creative process to bloom or take interesting opportunities as they pop up.

The process of writing, requires experience and reflection. Those come from meeting people, going places and experiencing life which turns into stories with characters you want to know. When life comprises work, sleep and worrying about how everything else will get done, the writing suffers. It becomes much less complex and boring.

If you love the stories I write -- then this is a problem none of us want to happen.


Time. Space. Conversations.

When others invest in you, there's an undying gratitude in their show of support. It makes all of the little things less important and the focus is a larger investment writing, which in turn gives others an escape from their reality or a new perspective. Being able to do so without worrying about how to make the mortgage happen every month, means I more time to write and explore all the characters in my worlds. This support means that we have a direction connection as creators. As a result, I might be able to find some balance.


Write more novels in the Empyrean World


All of these things will help me write:

Sleep regularly.

Eat better.

Swim more often.

Breathe.

Get my own writing studio

Take time to people watch

An extra 40+ hours a week will make a significant different for my writing and productivity. Working toward this ability will free up the stress of both a day job and provide the necessary equipment of the craft.
My undying gratitude. I want to be closer to my readership.

Still, I love giving to others. Check out the tiers.

You already know, I often will write things in the dark of night. The parts you don't see are the pieces I draft to better understand my world or my characters. I'll post these as Patreon exclusive content. Want to make sure you get the latest release without waiting for the date? Find a tier where I share the published books before everyone else can get them. Want a letter from a character? Yep, got those too.

With more than a millions words in various areas of research, blogs, character diaries and the like, I don't think there'll be a shortage of content.

The more you contribute the more I add as a thank you.
When I reach 500 Patrons I will be able host a discord channel where questions can be actively answered about the Power exchanges, Kinks, Service Relationships or the stories.
1 of 2
By becoming a patron, you'll instantly unlock access to 247 exclusive posts
By becoming a patron, you'll instantly unlock access to 247 exclusive posts
Recent posts by Sappharia Mayer
How it works
Get started in 2 minutes