SaraAmarie
is creating presence with the inner self landscape through intuition and art
Select a membership level
Wanderer
For the wonderful Wanderers who adore my social media posts on Instagram, TikTok, or Facebook and just want to show your support, this is your tier. You have my heartfelt gratitude, as well as early access to art, sales, etc. May you receive joy, peace, and inspiration as you wander.

Seeker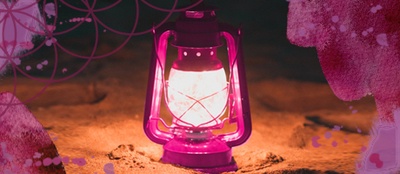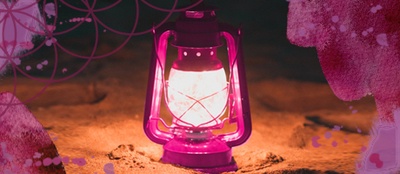 For the sacred Seekers who are looking for wisdom to guide your path during each moon cycle. You will receive a beautiful video each month on the new moon that contains an oracle card reading in a ritual setting that sets the tone for the theme that we'll be exploring. This video will bring grounding and peace as you gain spiritual wisdom for the coming moon cycle. You'll also receive further insight through a second smaller reading on the full moon. This could be in the form of a post with a photo and writing or a video. The accuracy of the wisdom that can be brought through oracle cards delights me every time. May you find insight as you seek your desires.

You receive these benefits in addition to those of the lower tiers.

New moon oracle card reading and theme video
Journeyer
For the jovial Journeyers who are open to seeing the beauty that surrounds you. You'll receive a full length art process video on the new moon. We'll explore the theme of the current cycle that we received through the oracle card reading in a mixed media art piece. I'll talk about the supplies I'm using, my creative process, and allow deeper wisdom about the theme to channel through the art and words. You can follow along to create similar art or use the video to inspire your own intuitive, creative journey. This is about the process of creative exploration, it's not about making a pretty piece of art. There's space for you to share a link to your art piece with the community of fellow creatives. May you find inspiration through your journey.

You receive these benefits in addition to those of the lower tiers.

Monthly art process video with channeled spiritual wisdom

Supportive community of creative journeyers
About SaraAmarie
Let's explore together the beautiful landscape that is deep inside each of us. There are lush jungles, vibrant deserts, peaceful mountain ranges, harsh wastelands, nourishing waters, and abundant forests. This diverse landscape is where your divine soul resides: your emotions, your beliefs, your creativity, your intuition, as well as your trauma, pain, and blocks. Journeying through this inner landscape is a spiritual exploration, healing, acceptance, and integration of all these parts of yourself.

Using creativity and intuition I translate the spiritual into the tangible to guide open-hearted people like you through an activation of presence with your inner divine landscape to live a more inspired connected life.

At the New Moon I'll release the theme we'll be exploring for the coming cycle. I'll provide various ways to become present with this theme and your inner landscape depending on your membership level. These include oracle card readings, how-to art videos, channeled spiritual wisdom, guided meditative journeys, creative invitations, journaling prompts, rituals, and other explorations depending on the theme.

I have personally used many of these processes and tools for over a decade. In that time I've gained the confidence to fully pursue and take action on my desires and step through the fears and blocks that have held me back in the past. I've learned how to trust myself and live from a more connected, intentional place. I've uncovered the true authentic me and discovered my own value and the gifts I'm here to share. I delight in seeing these same results with my clients. It's opened up and enhanced their whole life experience.

Will you join me on this nourishing adventure?

By becoming a patron, you'll instantly unlock access to 9 exclusive posts
By becoming a patron, you'll instantly unlock access to 9 exclusive posts
Recent posts by SaraAmarie
How it works
Get started in 2 minutes