I am a full time comic artist/writer working from my home studio in the UK, with my four cats and one cat-like boy. I was the writer and artist for
Rick and Morty 'Lil' Poopy Superstar'
, and the creator of
'Kim Reaper'
, both published by
Oni Press
. I'm currently working on the second arc of
Kim Reaper
, and a graphic novel called
Glitch
for
Scholastic Graphix
!
I also draw a diary comic titled 
Our Super Adventure
, which I now update on a weekly schedule thanks to my wonderful patrons!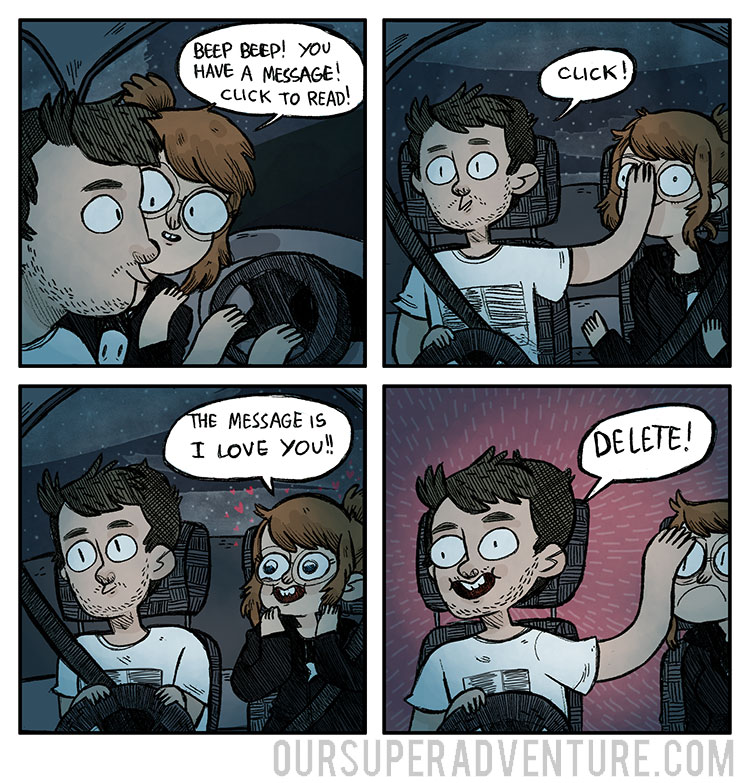 WHY PATREON?
I love drawing Our Super Adventure comics and sharing them online, but I also love to pay my bills! 
As a thank you for supporting my Patreon, you'll be able to see comics before anyone else, special bonus Patreon Our Super Adventure comics, timelapse videos a whole month before I post them publicly, new merch ideas before they hit my online shop, and other behind-the-scenes goodness!
Your support on Patreon means a lot, and really helps me to balance my comic work for publishers alongside my personal webcomic projects!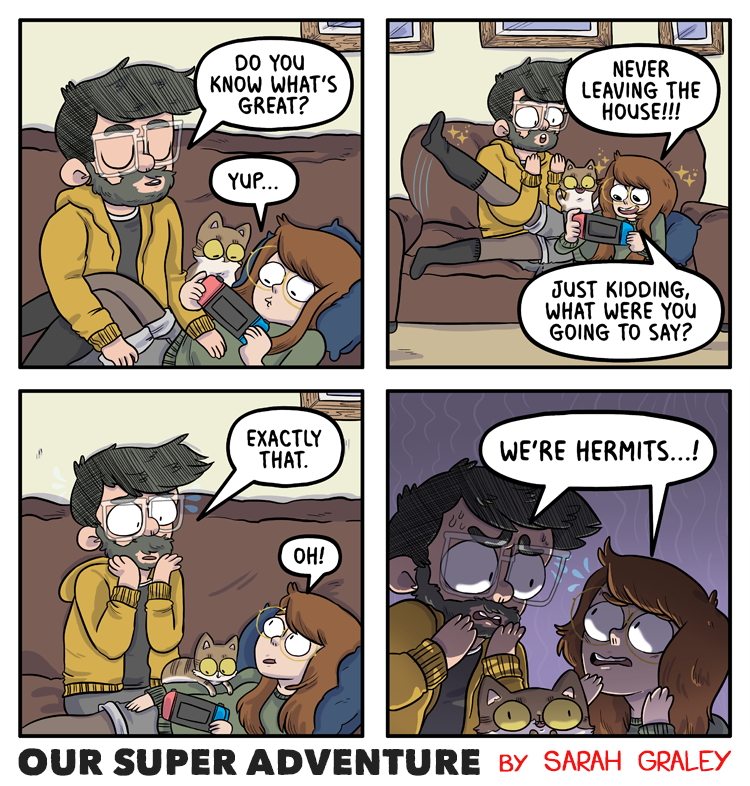 TELL ME ABOUT THEM SWEET REWARDS!

If you pledge at
$1 a month
, you'll be able to see any Our Super Adventure strips I draw early before I post them up on the main site! (Currently I post them on Patreon on Friday before putting them elsewhere on Monday!) Also, you'll hopefully have a nice and warm fuzzy feeling from knowing that you're helping me out. Thank you! I'll also post a special Patreon bonus Our Super Adventure comic at the end of every month that wont be anywhere else online.
If you pledge
$5 a month
, I'll let you in on my secrets! I mean, some of them. I'll share Our Super Adventure strips early with you, but will also occasionally post what the strips look like at rough line stages, thumbnails, the odd rejected Our Super Adventure strip (I note a bunch down but some don't make it!) and you'll get to see merch ideas, timelapse videos and sneak peaks of my professional comics work from time to time!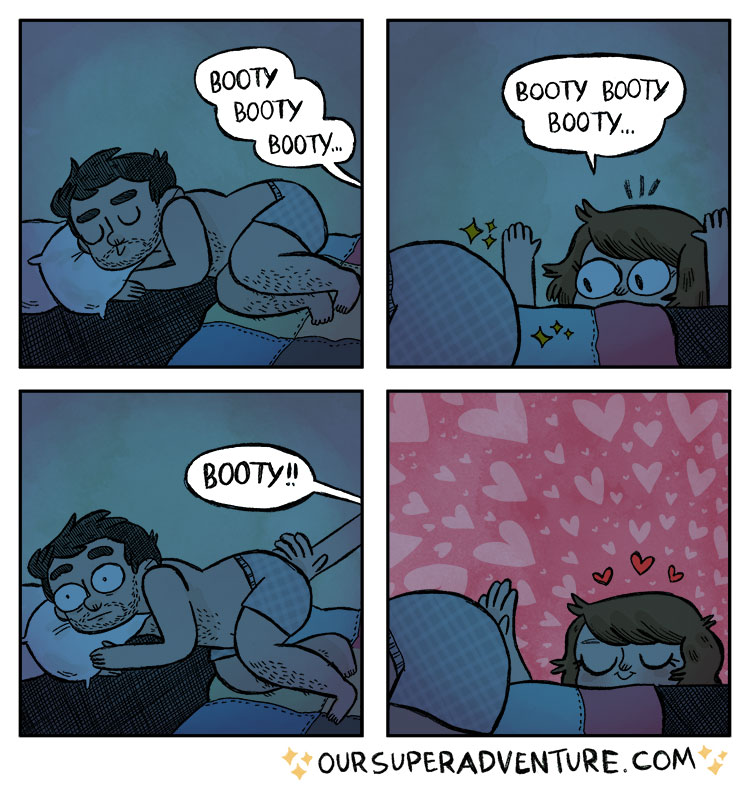 WHY SHOULD I SUPPORT YOU?
By pledging to my Patreon, you'll be helping me:
Fund cool new merch!
Exhibit at comic conventions!
Pay for webhosting! (So exciting!)
And most importantly, help give me peace of mind and pay my bills!! Yaaaaaaay!
My webcomics will remain free to read online for everyone regardless of what happens with this Patreon, but by supporting me I'll be able to set aside time to create and put out more comics for you, which I really want to do!
Thank you!