Sarah McLeod
is creating A Virtual Sacred Space for Healing and Awakening
Select a membership level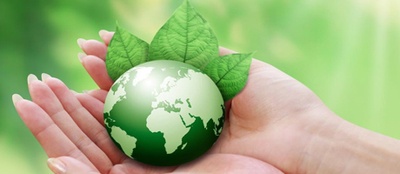 Guardian
 *Super blast of positive energy coming your way – my forever gratitude that you took the time and effort to hit that button and support this work… 
*Plus be the first to receive my latest music file called "Awaken" when it's finished I'll be sure to make sure you get a copy in your inbox.
*Plus I'll include your name to my full moon ritual and send prayers to you for healing and awakening.
*Plus I will share my  random/spontaneous/when-the-inspiration-takes-me: oracle reading where I pull a card for a group read and share the cosmic intel with you...
*Plus you'll become part of a growing community of shifter-shakers who are reclaiming their power and transforming the world one heart at a time.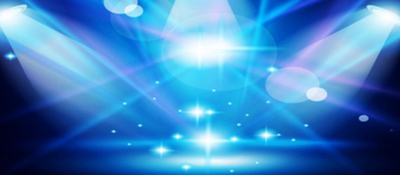 Trailblazer
  All of the above and:
*Behind-the-scenes snippets of spontaneous improvised creativity in action...
*Plus I'll send you a copy of my next music file in the pipes called "psychic protection" - designed with Spirit Guidance to generate a force filed of protection for your energy field.
*Plus after 3 months membership you'll receive a link to a music file of – Deep Sleep Restoration (value $15) sent to your inbox – a guided visualization to help you get a great nights sleep or at the very least an amazing 'reset' for your energy field.
*Plus you'll get your very own personal "cosmic symbol"…this is a very clever game designed by my Spirit Guides – living prove to you that there can be no doubt that this stuff is really real..experiencing is believing.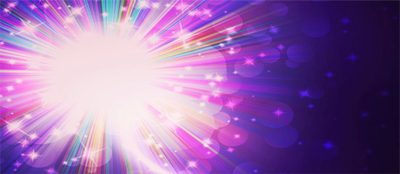 Free Spirit
  All of the above and:
* Random/spontaneous/when-the-inspiration-takes-me: Vision weaving healing – guided visualization – Receive the healing energy amplified by a group vision weaving session…in real time as I assist in clearing your energy field, unravelling energetic threads, removing energetic blocks and sweeping out energetic debris.. Either that or well spend the time laughing our asses off cos laughter really is the best medicine…or sitting in meditation together. 
*Plus I would ask you to help me beta test The Cosmic Human™ online course to wrinkle out any glitches and give feedback.
*Plus you will be the first to receive my latest guided visualization – Heart Power – Co-created with Spirit Guidance to bring healing energy to the cardio vascular system and the Heart.
About Sarah McLeod
Vision Weaving is the art of transformation
Creating tools and artworks for healing and awakening.

Hi, my name is Sarah McLeod, I am a healer, artist, director and an activist. I'm really excited to invite you to become a member of this community and a patreon of Vision Weaving - the Art of Transformation. 

With your support on patreon I am able to devote myself and my time to creating tools and works that generate healing - and with your partnership we can positively impact the lives of perhaps thousands of people whose hearts are awakening. There's great power in aligned focused intention.

By saying YES you are endorsing and sanctifying a positive force in the form of creativity, healing, sacred activism, and spiritual transformation. You are adding your energy and intention to the flow of highest good and becoming a force for humanity's awakening.

My prayer for you: Let your contribution to this work return an infinite abundance of blessings in your life and align you with your true calling. May you feel supported and nourished in a way that your own being is enriched and empowered. May your body, mind and spirit be in alignment with your highest purpose and may you live a life in harmony with your soul purpose and divine birthright.

How it works

Just enter an amount to pledge per month, and select an accompanying reward tier. You'll be charged monthly, and can edit or cancel your pledge at any time.

Who I am
I am a shamanic energy healer, activist, artist and director, seer, spirit-doctor, medicine woman…

I am the founder of Vision Weaving: the art of transformation and my passion is the evolution of consciousness. I weave healing through rituals, art, theatre, film, music and private sessions. My music and guided visualisations are streamed and distributed worldwide and got picked up by Insight Timer.  I am  spiritual advisor and healer to celebrities, entrepreneurs, high profile leaders and visionary trailblazers with an international clientele that spans five continents.My first book: Spirit Guidance is patreon goal #3 - currently in the hands of the publisher and awaiting the funds to finish.

All of my life I have been making art because it simply brings me tremendous joy. I make digital music, draw, paint, make films, weave visions, direct theatre productions. I write poetry, scripts, spoken word, take photos. ALL OF IT –is as directed by my Spirit Guidance and when created - with conscious intention - brings an energetic transmission of HEALING.

As a young child, I was brutally violated and my sense-of-self was obliterated into billions of fragments. The fact that I am alive today is miraculous. Because of the nature of my trauma – the memory was heavily locked, sealed and buried in a vault - deep in my subconscious mind.

Over many years I have devoted my life to retrieving the fragmented pieces of my soul, through meditation, prayer, ceremony and creativity. There have been healers of many different modalities and origins. I have learned by experience from each and every one.

Just one part of my healing journey was with the guidance of a Kofan Shaman and elder in sacred ceremony- where the memories resurfaced and released. I met the intensity and force intent on murdering a child - eye to eye.  It was in these ceremonies that I experienced dying and being reborn - the vibration of trauma was neutralized.  My spirit was free - I was no longer identified with the victim story.  

Because of the journey I have been on, I have developed many psychic intuitive gifts.
I can see inside the body.
I have Clairsentience - 'clear knowing',meaning I get messages from Spirit all the time. 
I have synesthesia – I can see sound. 
I can also sense and see the holographic energetic imprint of people, places and things - no matter how near or far. 
This all means that I am extremely sensitive to vibration and can sense, feel and see the affect of sound, frequency and vibration on a living form.

Because of the nature of my journey, I have cultivated a profoundly deep connection to my Spirit Guidance.

All of my work is based on the understanding that ALL healing comes from the divine, there is no end of learning and I am but one student in the school of the Great Mystery.

You are helping me fulfil my true calling….and in honor of sacred reciprocity, you receive the gift of empowerment to do the same.

I humbly offer my life in service to the highest good, in service to Mother Earth and Father Sky, for the benefit of all and with deepest gratitude.

"Everything is energy and that's all there is to it. Match the frequency of the reality you want and you cannot help but get that reality.  It can be no other way. This is not philosophy.  This is physics." Albert Einstein








Goal # 1 - Psychic Protection - Awaken - Third Eye Open - Music for healing
For the first 50 patrons that sign up, (Lucky number 50 gets a bonus gift!) I will take the time to finish my next three pieces of healing music called Psychic Protection, Awaken and Third Eye Open
1 of 10
Recent posts by Sarah McLeod