Sarah McLeod
is creating healing & awakening art & dreaming "Spirit Haven" into being.
Select a membership level
Guardian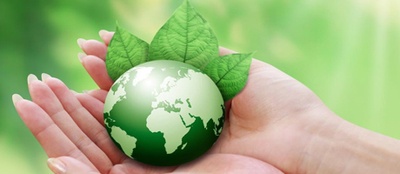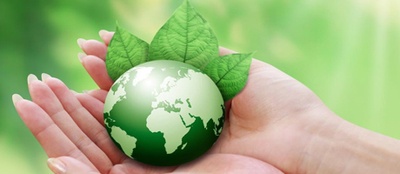 As a part of the Guardianship community, you'll receive:

My forever gratitude that you took the time and effort to support my work! Your contribution helps me focus on a life of cosmic art and incredible healing.
Access to my PRIVATE FACEBOOK GROUP for regular live group healings. You'll be able to meet with me each week online for raw, unfiltered healing, guidance and inspiration
Recognition for becoming part of a GROWING COMMUNITY of shifter-shakers who are reclaiming their power and transforming the world one heart at a time
As my revered BOARD OF DIRECTORS, you'll receive votes and polls for your input on which designs and directions you like best so you get to see the content you want the most
Weekly ORACLE CARD reading for the group energy with cosmic intel – intuitive guidance to help you if you're wondering where to go, what to do and what's happening here on Planet Earth
Access to the COMPLETE ARCHIVE of posts. There are over two years' worth of videos and sharing, archives of gold, all the treasure I've previously shared
Trailblazer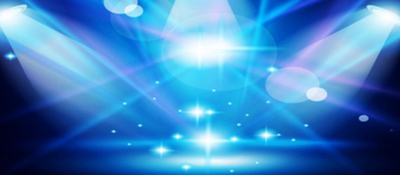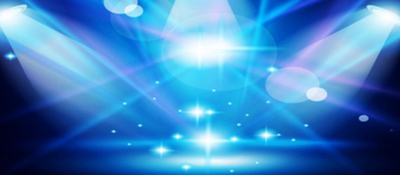 Sending my forever gratitude that you took the time and effort to support my work! Your contribution helps me focus on a life of cosmic art and healing.
As a part of the Trailblazing community, you'll receive:
Everything in the Guardian Tier, including group healings, guidance, videos, and more
PERSONAL STORIES and teachings from my healing journey. I'll regularly share stories with you from my life of deep transformation, including the wisdom of sages, spiritual teachers, shamans, mystics, wise elders and friends who inspire me as they serve the world, travel adventures across the globe, the medicine of nature, and so much more
BEHIND THE SCENES. Every day is intuitively, infinitely creative in my life. I'll readily share snippets of my creative process as it happens includes my muses, inspirations and the wild synchronicities that appear on a regular basis
Promo code for DISCOUNTS on my Etsy products. Receive 15% off everything in store
Free Spirit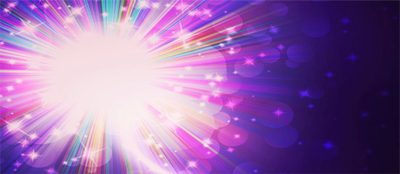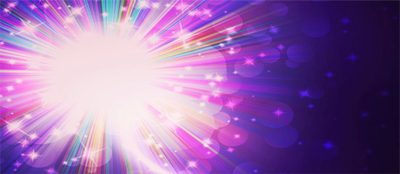 Sending my forever gratitude that you took the time and effort to support my work! Your contribution helps me focus on a life of cosmic art and healing.
As a part of the Free-Spirited community, you'll receive
Everything in the Guardian and Trailblazer Tiers, including group healings, guidance, videos, personal stories, behind the scenes, discounts and more
I'll be sharing my LIFE'S WORK with you, piece by piece, with an in-depth story explaining the energy, inspiration and process behind them. This will include short films, paintings, graphic design, and more
I'll create a unique ACTIVATION PORTAL designed specifically for you. These portals are like a digital oracle card co-created with Spirit Guidance and conscious intention fresh for you when you join. You can print and frame them, place on your altar, use as a wallpaper for your phone, or hold them close in your own way. They're created to open the channel of healing and align you to your highest destiny and path
About Sarah McLeod
Vision Weaving is the art of transformation
Creating artworks for healing and awakening.
Dreaming "Spirit Haven" into being...

My dream is to generate funds from my creative works - to manifest "Spirit Haven" - a wildlife sanctuary & healing temple in the Byron Shire.
Hi, my name is Sarah McLeod, I am a healer and artist and award winning author
.  I'm really excited to invite you to become a member of this community and a patron of Vision Weaving - the Art of Transformation. 
With your support on patreon I am able to devote myself and my time to creating tools and works that generate healing - and with your partnership we can positively impact the lives of perhaps thousands of people whose hearts are awakening. There's
great 
power in aligned focused intention.
By saying YES you are endorsing and sanctifying a positive force in the form of creativity, healing, sacred activism, and spiritual transformation.
You support gives me the freedom to create.  Your support allows my Wild Creative Spirit to be free.  Over the years I have come to understand my creative process.  Sometimes I'm awake at 3:00am with an idea that just has to get written down, sometimes I'm recording a message or a melody as I walk on the beach. My creativity happens in the spaces between the busy-ness of life.
Long ago, I had an astrology reading where it was pointed out that my path to fulfilment meant sharing the magic that is in my heart through my creative works.  Patreon is a fabulous channel for me to do just that.
My intention is that by being a part of this, you get to share in the creative process, you get to share in the magic, you get to share behind the scenes and the record of this body of work and in the process, you are helping me manifest the larger vision of creating a healing sanctuary.
The Vision:

My larger vision for generating funds from these creative works is to create a garden of paradise, wildlife sanctuary & healing temple in the Byron Shire called "Spirit Haven"...where people can come for healing ceremonies, workshops, retreats and respite... a safe haven of peace in a beautiful garden surrounded by divine nature and be tended by healers to restore, regenerate, heal and awaken.
How it works
Just enter an amount to pledge per month, and select an accompanying reward tier. You'll be charged monthly, and can edit or cancel your pledge at any time.
Who I am
I am a shamanic energy healer, activist, artist and director, seer, spirit-doctor, medicine woman…
I am the founder of Vision Weaving: the art of transformation and my passion is the evolution of consciousness. I weave healing through rituals, art, theatre, film, music and private sessions. My music and guided visualisations are streamed and distributed worldwide. My first book: spirit Guidance got selected as finalist in two categories for the International Book Awards 2021. With the help of my patrons, since launching this site, some my creative works have had 40,000  listens and One hundred and sixty five - 5 star reviews on 
Insight Timer
.
My bio that I send out says:  I am an award winning author, spiritual advisor and healer to celebrities, entrepreneurs, high profile leaders and visionary trailblazers with an international clientele that spans five continents. 
All very lofty and blah blah, but here I get REAL and uncensored and am just goofy  lil ol' me.
All of my life I have been making art because it simply brings me tremendous joy. I create soundscapes, draw, paint, make films, weave visions, direct theatre productions. I write poetry, scripts, spoken word, take photos. ALL OF IT –is created by tuning in to Spirit Guidance with my conscious intention - to bring an energetic transmission of HEALING.
The Backstory:
As a young child, I was brutally violated and my sense-of-self was obliterated into billions of fragments. The fact that I am alive today is miraculous. Because of the nature of my trauma – the memory was heavily locked, sealed and buried in a vault - deep in my subconscious mind.
Over many years I have devoted my life to retrieving the fragmented pieces of my soul, through meditation, prayer, ceremony and creativity. There have been healers of many different modalities and origins. I have learned by experience from each and every one.
Just one part of my healing journey was with the guidance of a Kofan Shaman and elder in sacred ceremony- where the memories resurfaced and released. I met the intensity and force intent on murdering a child - eye to eye.  It was in these ceremonies that I experienced dying and being reborn - the vibration of trauma was neutralized.  My spirit was free - I was no longer identified with the victim story.  
Because of the catalyzing nature of this experience and the healing journey thereafter, I have developed many psychic intuitive gifts.
I can see inside the body.
I have
Clairsentience
- 'clear knowing',meaning I get messages from Spirit all the time. 
I have 
synesthesia
– I can see sound. 
I can also sense and see the holographic energetic imprint of people, places and things - no matter how near or far. 
This all means that I am extremely sensitive to vibration and can sense, feel and see the affect of sound, frequency and vibration on a living form.
Because of the nature of my journey, I have cultivated a profoundly deep connection to my Spirit Guidance.
All of my work is based on the understanding that ALL healing comes from the divine, there is no end of learning and I am but one student in the school of the Great Mystery.
You are helping me fulfil my true calling….and in honor of sacred reciprocity, you receive the gift of empowerment to do the same.
I humbly offer my life in service to the highest good, in service to Mother Earth and Father Sky, for the benefit of all and with deepest gratitude.
"Everything is energy and that's all there is to it. Match the frequency of the reality you want and you cannot help but get that reality.  It can be no other way. This is not philosophy.  This is physics." Albert Einstein
Goal # 1 - Psychic Protection - Awaken - Third Eye Open - Music for healing
Goal accomplished! Check out these three Healing Music tracks thank you to my first 20 Patrons!!! Woot woot woot!!! ⭐️⭐️⭐️⭐️⭐️
1 of 6
Become a patron to
Unlock 65 exclusive posts
Get discounts to an online store
Connect via private message
Recent posts by Sarah McLeod
How it works
Get started in 2 minutes