Sara Squadrani
is creating songs
Select a membership level
Castor
Welcome to the star club, I'm so glad you're here! Thanks for your support, it means the world to me.

This tier includes:
⭐Early access to all things
⭐Access to the Sara Diaries
⭐Access to the Community Chat

Includes Discord benefits
Antares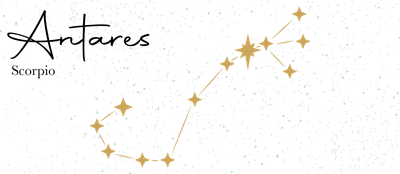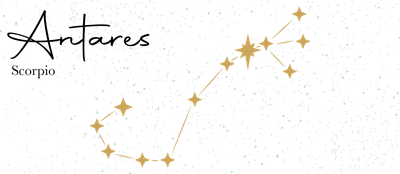 Hey, big star, your glowing support is amazing! I can't thank you enough for being here!

This tier includes:
⭐Early access to all things
⭐Access to the Sara Diaries
⭐Access to the Community Chat
⭐Your name in videos
⭐Hq .wav download of all things
Includes Discord benefits
Aldebaran
Wow, you're supporting me even more here! This is a wonderful thing, I wanna meet you, let's hang out!

This tier includes:
⭐ Early access to all things
⭐ Access to the Sara Diaries
⭐ Access to the Community Chat
⭐ Your name in videos
⭐ Hq .wav download of all things
⭐ Bonus audio material
⭐ Monthly video chat
Includes Discord benefits
About Sara Squadrani
Welcome to my Patreon star club! I'm super excited because I've been meaning to use this platform ever since it came out and now that I'm here I'm looking forward to doing wonderful things with you!
This page was actually published a while ago, but I never advertised it because I wasn't sure yet what to do with it and how to manage it in a sustainable fashion. It's always been an obsession of mine though, so I decided to go for it and see where it leads me! I'll start with covers, but as we grow together, I'll tailor new benefits to your needs and requests along the way, and the more star patrons I'll get, the more exciting stuff I'll be able to do!
Why Patreon?
In the last years, I've been living a life where music always comes last and it doesn't feel good. It used to be at the center of my days and now I hardly find the occasion to press play and just listen to an album, let alone practice and improve my singing. I feel denaturalized. I feel like my creativity is being held captive and I need to let it finally run free. It would mean the world to me if we could build a supportive community providing me the tools to focus more on music (both with Ancient Bards and my own stuff).
What's my plan?
I have a constant stream of songs and tunes in my head and no way to pin them down. I would love to get rid of all blocks and allow my self to create, compose, sing and record all the original songs that live inside me - and of course, continue my journey with Ancient Bards with renewed strength - and most of all I'd love to be able to work and collaborate with all the AMAZING musicians that I have around me (they're all so extremely talented I can't even fathom).
So, what kind of content can you expect?
In the beginning, my intention is to release at least 1 new cover every month and give my star patrons early access to the releases and exclusive content: all sorts of insights, behind-the-scenes, raw material, and much more. With your help and input, I also want to release covers that won't eventually be public on YouTube, they'll be just between you and me. The more this community grows, the more benefits and cool stuff I'll be able to offer. The ultimate goal is to be able to focus on writing original songs, bringing you along every step of the way.
Ok, but what IS Patreon actually?
For those who are not familiar with this platform, this is how it works: it's like a crowdfunding site, but rather than funding a one-time big project, you support an artist with a monthly subscription, allowing them to create with no intermission. You can pledge however much you're comfortable with, you can change or delete your pledge at any time, no questions asked (although it could be useful for the artist to know where they lost you so they can improve their offer). For more details click
here
.
What will the money be used for?
In the beginning, the money will be invested in the creation of the things/covers: mostly paying collaborators and delivering the benefits, then possibly improving my gear, making artworks, and who knows, if this thing goes well maybe even take the load off for daily living expenses.
If this community really takes off then there's no limit to what we could do: first and foremost new original music, then online and live special events, beautiful videos, projects you can actively participate in... you name it!
What do the tier names mean?
"Every day I fight to stay in the light, I endure the darkness 'cause it shows me the stars"
My Ancient Bards fans know how I love light as a symbol, plus I love looking at the sky and wish upon stars! If you decide to support me here you ARE a star in my heart, no matter what. So shine bright my friend, I know together we can grant my wishes. I'll keep my nose up to see you, but with my feet well on the ground.
When I reach 50 Patrons I'll be very happy 😂 and record an extra cover song 
1 of 2
Become a patron to
Unlock 17 exclusive posts
Connect via private message
Recent posts by Sara Squadrani
How it works
Get started in 2 minutes