Sasha Boole
is creating country, blues and folk music, podcasts and literature
Select a membership level
Supporters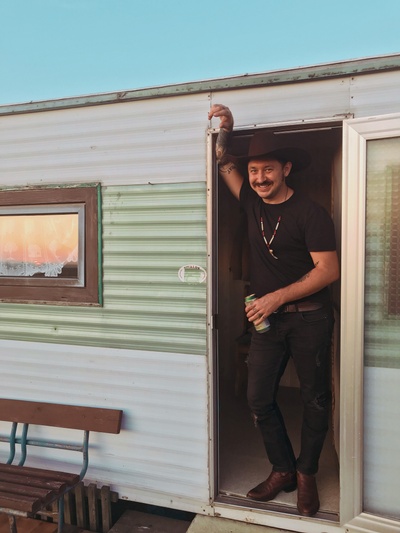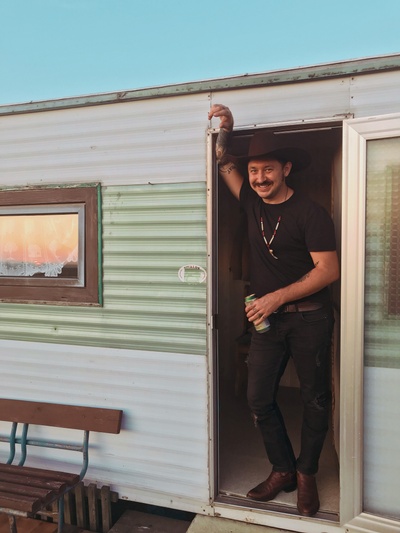 Supporters will receive: 
🇬🇧Early access to new songs, music videos, albums
🇺🇦Ранній доступ до нових пісень, альбомів, кліпів
🇬🇧Some behind the stage, songwriting process content
🇺🇦Відео зі студії, процесу написання пісень тощо
🇬🇧10% merch discount
🇺🇦10% знижки на мерч
🇬🇧Special self-made monthly playlist
🇺🇦Спеціально підібраний мною місячний плейлист
Disciples
Disciples will receive:
🇬🇧Free ticket for my show once a year
🇺🇦Безкоштовний квиток на мій сольний концерт раз на рік
🇬🇧Exclusive access to unreleased songs: new songs, demos, covers, side-project songs, etc
🇺🇦Ексклюзивний доступ до невиданих пісень: нових пісень, демо-версій, кавер-версій, пісень моїх сайд-проектів тощо
🇬🇧And everything in the previous tier
🇺🇦І всі бонуси з категорії "Supporter"
Simply the best
Simply the best patrons will receive:
🇬🇧Personal shoutout/recognition/thank you
🇺🇦Приватне привітання, подяка
🇬🇧20% discount for merch
🇺🇦20% знижки на мерч
🇬🇧2 tickets for my show one per year
🇺🇦2 квитки на мій сольний концерт раз на рік
🇬🇧Opportunity to personally meet for a drink before or after the show
🇺🇦Можливість персональної зустрічі до чи після концерту
🇬🇧Exclusive access to some novels, short stories and other unreleased book material I'm working on
🇺🇦Ексклюзивний доступ до новел, оповідань та різноманітного літературного матеріалу над яким я працюю
🇬🇧Personal thanks on a record cover
🇺🇦Іменна подяка на обкладинці альбому
🇬🇧And everything in the previous tiers
🇺🇦Усі бонуси з попередніх категорій
About Sasha Boole
🇺🇦Привіт!
Мене звуть Саша Буль. Я музикант з Чернівців.

За минулі кілька років я зіграв понад 500 концертів у 18-ти європейських країнах, записав 4 сольних альбома та працював над низкою записів із іншими музикантами. Включаючи гурт Me and That Man, учасником якого я є. 

Я мультиінструменталіст-самоучка, що працює в жанрах блюз, кантрі та фольк. Я граю на гітарі, банджо, губній гармоніці та співаю. 

Тут я ділюсь різноманітним ексклюзивним контентом: невиданими піснями, демо, каверами, відео з бекстейджу. Також у вас буде можливість дізнатися про історії написання пісень, спостерігати за процесом написання та запису, отримати доступ до авторських плейлистів та кінопідбірок. 

Дякую, що зазирнули на мою сторінку.
Сподіваюсь, вам сподобається!

🇬🇧Hello!
My name is Sasha Boole. I'm a singer-songwriter from Ukraine, Chernivtsi. 

I played over 500 shows in 18 European countries during the last few years, recorded 4 solo albums and worked on couple other records with different bands, including Nergal's Me and That Man.

I'm a self-taught multi-instrumentalist composing blues, country and folk songs. I play guitar, banjo, harmonica, and singing. 

Here I will share with You some exclusive content: unreleased material, demos, cover-versions, and backstage videos. Also, you'll have an opportunity to hear the stories that stay behind some of my songs, observe some songwriting and recording process and much more.

Thanks for checking my page.
Hope you'd like it!
 



$121.08 of $250
per month
When I reach $250 per month, I will release a new episode of "Captain Medvedko" cartoon each month.
1 of 3
By becoming a patron, you'll instantly unlock access to 50 exclusive posts
By becoming a patron, you'll instantly unlock access to 50 exclusive posts
Recent posts by Sasha Boole
How it works
Get started in 2 minutes