SayScape
is creating A Truly Unbiased No Censorship Social Media Platform
Select a membership level
Help support the next platform for the people!
Early access to SayScape beta products as they happen
Get verified
Automatically upgraded to premium account (when available)
Private access to discord live chat with us to talk about features and the future of the platform. Discord chats happen periodically and will be announced.
About
Who Are We?
Colossal Inc was formed by a group mostly made up of
military veterans
in the information technology field who have a vision for "people based software". Giving people what they want with the tools they need to have a personalized experience without an agenda forced on users from the ideologies of the development company. Focusing on the best possible security and privacy measures to secure user data and maintain control of your privacy.
We will not be content being another small platform that comes and goes.
Make no mistake, we are here to challenge the big names in social media and that is exactly what we will do with your help.
What is SayScape?
SayScape
is a social media app currently in development, designed to increase user control over the content they see, privacy, and security. Many features you'll be familiar with as you've seen them across other platforms but we will be rolling out unique features only seen on Sayscape. Below you can read about some of the focuses we have during creation as well as the long-term vision for this platform.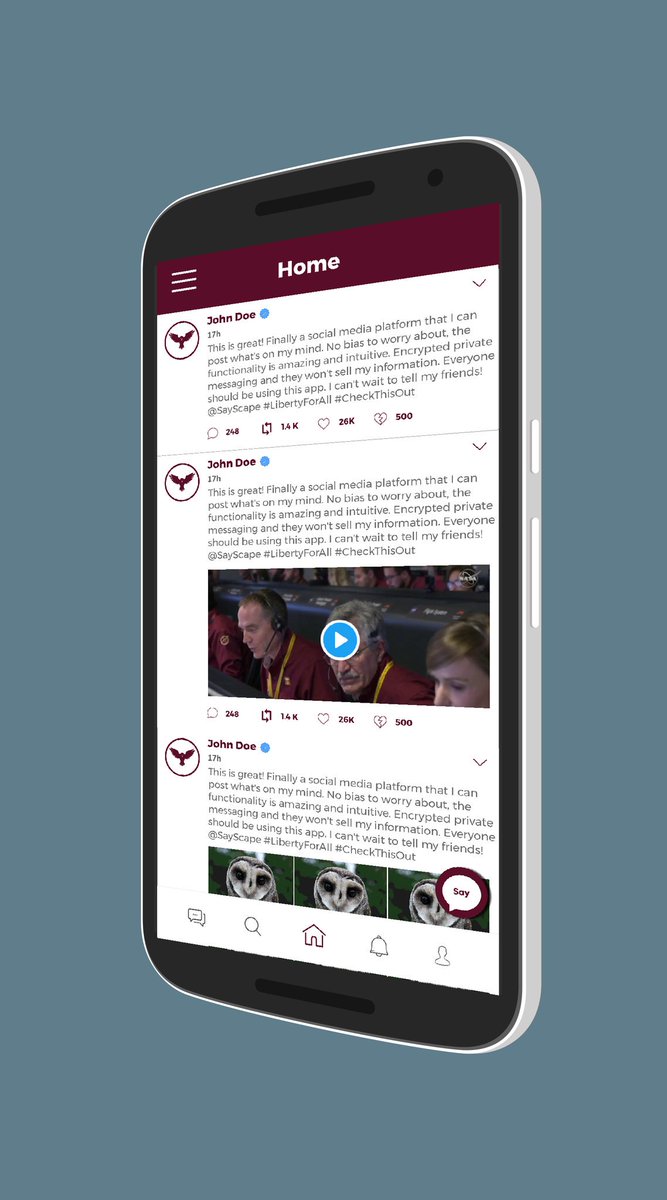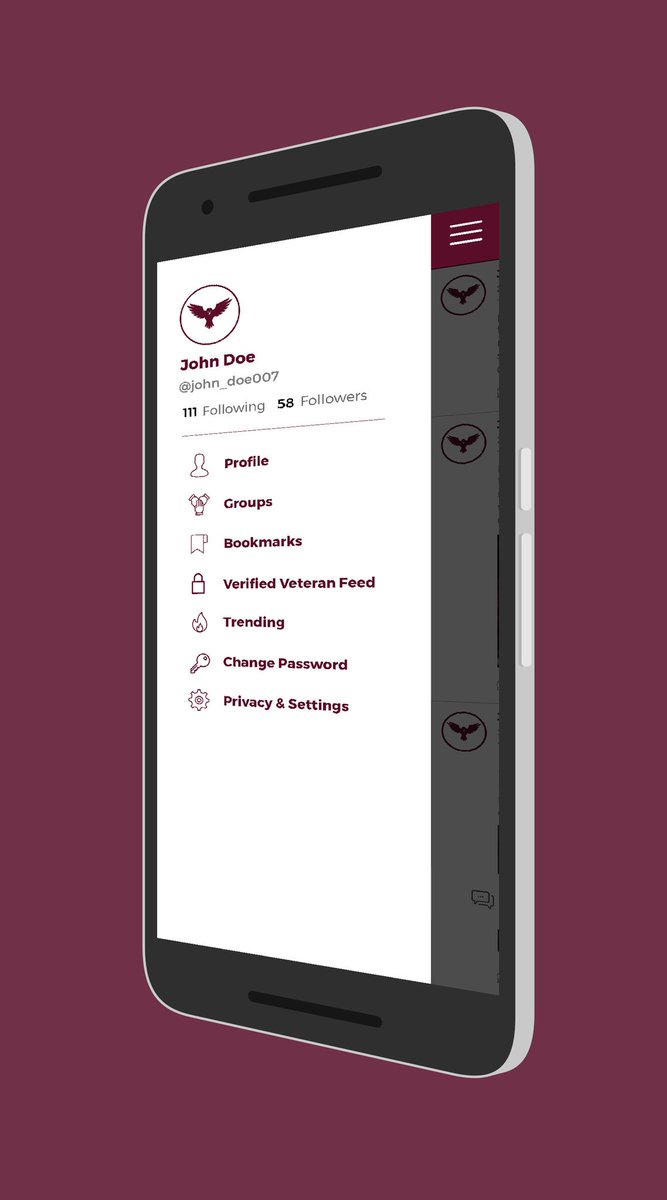 Create a fair, non-biased platform for users of all backgrounds and beliefs.
It's important to note that this is not a place for any unlawful or threatening type of behavior. 
There will be some regulation to ensure the safety and rights of our users but it will be done equally and fairly across all demographics and/or ideologies.
NO Shadowbanning
We will not control what you see in your feed, you see what you want to see
Our personal beliefs, opinions, or ideologies will NEVER play into your experience.
We will not sell your personal information to anyone.
We are focused on security and privacy of our users.
Our private chat will have end-to-end encryption
Our database will be encrypted
Two-factor authentication will be available
No restrictions on how private your profile can be
User data will not be sold or shared with outside companies
What are the features?
The overall layout is very similar to Twitter. Feed down the center, short profile, followers etc.
Chronological posts
- Twitter, Facebook, and other use algorithms to sort posts base on what THEY feel is most important to you. On SayScape you will see posts in the order they were created based on time only (No algorithms).
Edit button
- 20 sec after posting you will be able to make corrections to your post.
Alternative to the like button - For those times when hitting "like just doesn't feel right (broken heart)
Group the people you follow into custom groups
- When you swipe, you will see post only from people in you assigned to that particular group.
Filter - Filter out content based on Hashtags or keywords. You will not see any posts containing those omissions.
"Time bombed" posts
- Set a time limit you want you post to be displayed. When time expires it will auto delete.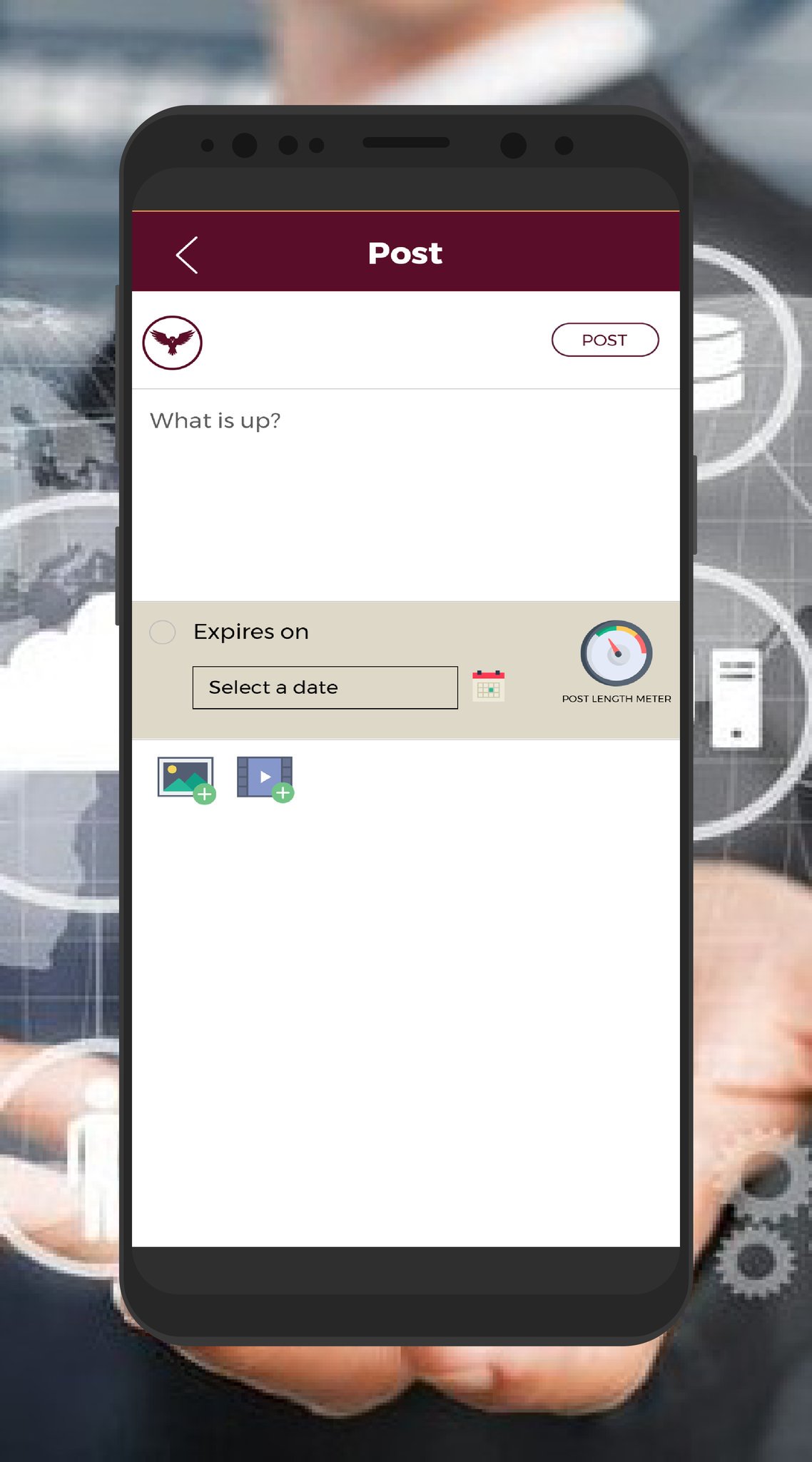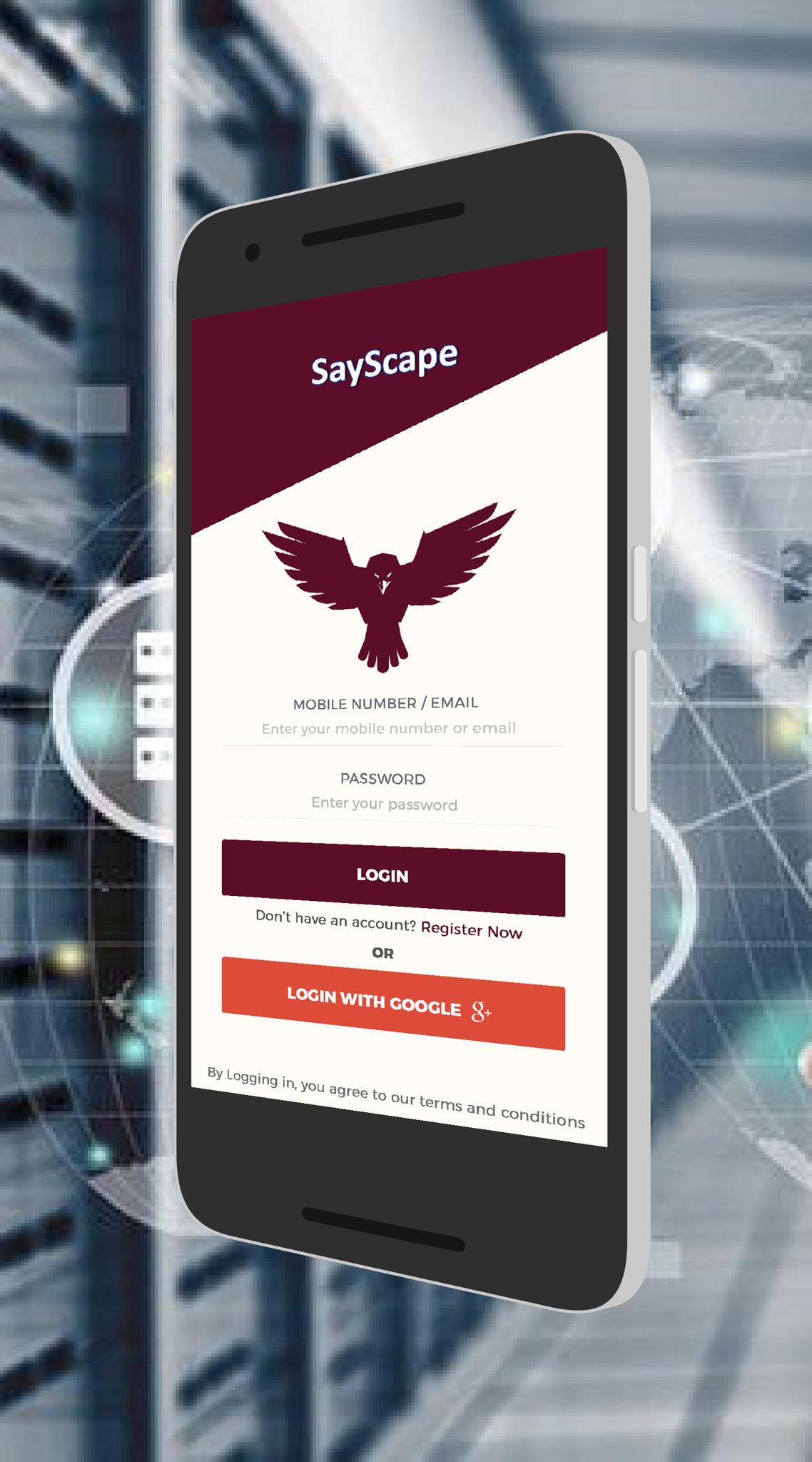 Private feed f

or verified Veterans
This feed will allow veterans to connect with other veterans to discuss PTSD, transitioning to civilian life, or simply reminisce about military life and share stories.
With stolen valor being a problem on social media, we want to ensure all member in the private feed are vetted using third-party verification (no data stored with us).
All posts inside this feed will stay in the feed and will not be visible in the users public feed for privacy.
This feed may aid in getting a handle on the unfortunate, overwhelming amount of suicides among veterans by giving them an outlet to speak with like minded people who may be able to help them cope.