Scarlet Muse Cosplay
is creating Cosplays, sharing Knowledge, Learning, and making Friends!
Select a membership level
Supporter!
Every contribution helps!! Thank you so much for your support!
You will receive:
-5% off prints and merch
Big Fan!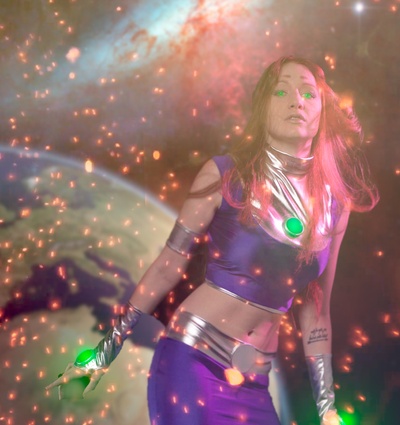 Thank you so much!! I am so happy to see how much you enjoy seeing and contributing to my new work! 
You will receive:
-A token of my appreciation every Christmas 
-10% off prints and merch
Love it!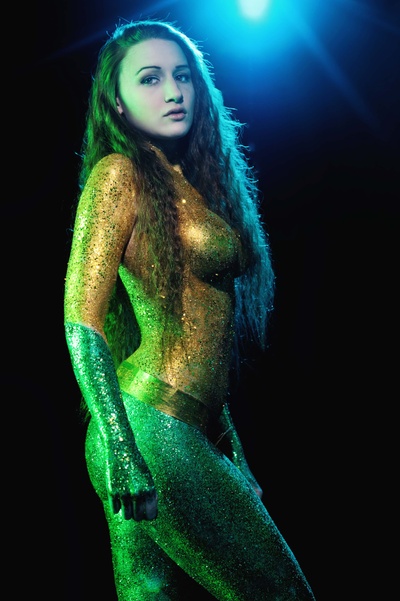 Thank you! Thank you! Thank you! 
 You will receive:
-A token of my appreciation every Christmas 
-20% off prints and 15% off merch
-2 digital photoshoot sets every month
About
Welcome! I'm Erica Muse.
You're here because you've heard of me or seen my work, and I'm here to show you my latest and greatest. I will also share how I made things from time to time but feel free to ask.
Here is my latest interview to get to know me a bit.
I hope to master every crafting material and technique since they all work for different types of cosplay. But that's crazy. Right? Well now, you can watch me and my shenanigans as I learn and build on Twitch!!!  
Muse was a nickname given by my first photographer to later become my professionally adopted last name. At just 8-years-old I fell in love with costumes while watching my father make his own for Halloween, and 12-years-old I began practicing runway watching the Victoria's Secret fashion show. I feel these passions grew due to being bullied in school. When out making costumes, modeling, acting, or performing no one was bullying me. Others were there in my shoes, sharing the same goal and similar dreams. Plus, I could always just be someone else.
I originally joined theater in high school to sing in musical theater but had a knack for sewing wardrobe, building sets, and portraying bazaar characters. After my first year, I joined some groups online and began doing work as an extra. It was put on hold for school until I took a bar-tending class years later. The instructor was a videographer looking for extras for music videos. Among them, I worked for Rhymin' N' Stealin' where I became friends with Josh Martin (the voice of Majin Buu from the Dragon Ball franchise). He referred me to Chris Rager's class, where I was advised to attend improvisation classes due to my time away from acting. I graduated from John Casablancas Center, gained agency representation, and began auditioning again.
I enjoy every field in the entertainment industry, but my dream is to voice characters in anime, video games, and cartoons. I believe many people rely on these mediums to make them laugh, learn, or cry, and share those times with friends and family. I want to be a part of that! In pursuit, I have attended workshops at OkraTron 5000, StarMan Studios, Sonny Strait Studios, and countless convention panels by Funimation and Gearbox talent.
How and when did I get into Cosplay?
Halloween wasn't just my father and I's favorite holiday. It was my parents' anniversary and my brother's birthday. I have been making my own costumes since my father taught me in 2006, after going to my first convention with anime club and falling in love with the idea of wearing a costume more than once a year. In 2017 I was asked to guest at a convention as a creator for the first time and there was no looking back. I have since been hosted at over a dozen different conventions, run my own panels, and judged cosplay competitions as Scarlet Muse Cosplay. In 2018, I attended 34 conventions and began contributions to Heroic Inner Kids for charity. From running panels and judging competitions to communicating with guests, I am just happy to be involved with so many wonderful events. This has really helped me to progress in the industry and learn quickly. As a happy owner of over 300 costumes, I am always making and acquiring more. Some are bought and altered, some are hand made, and some I just made the accessories for. These decisions are made based on time, cost, and expectations.
I aim to keep the cosplay industry positive and inviting to everyone because when I was young it was very much my escape. You can wear or be anyone you want for a couple of days without worrying about what anyone thinks. We are all looking for friends and have our own "interesting" going on. So, if anything, the more interesting, the better. Always remember "Too many people have opinions on things they know nothing about. And the more ignorant they are, the more opinions they have." -Thomas Hildern
What inspires me to sing and write?
Some kids talk to themselves when they are bored, some don't, others sing. Well, I've never been very good at recalling lyrics so I would make up the forgotten ones. Eventually I was coming up with them completely from scratch, waking up to write down new lyrics, or having trouble sleeping because I hadn't written them down. As I got older, I only got negative responses so I mostly let it fall by the wayside. When I transferred to public school for middle school I saw their choir perform for the first time and immediately began practicing. I was accepted and realized I sought feedback in the wrong way. My audience was no longer relatives against their will. I graduated high school in honors choir, and have since performed many originals with different artists at open mics.
Why do I guest at conventions?
Simply put… You! You are the reason I guest at conventions. My goal at my booth is just to get myself out there, share what I've learned, learn new things, and, most importantly, be sure everyone I meet leaves happy.
Will be able to cancel a side job and post every day.
1 of 2
By becoming a patron, you'll instantly unlock access to 264 exclusive posts
By becoming a patron, you'll instantly unlock access to 264 exclusive posts
Recent posts by Scarlet Muse Cosplay