Scary Pockets
is creating funk!
Select a membership level
SP Community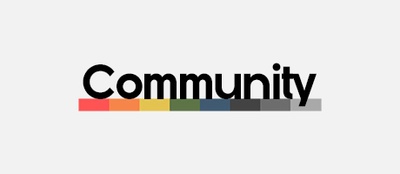 Support Scary Pockets, and get access to Patron-only benefits:
Discord + Community Events! Our Discord server is where you can connect with us directly, and meet other awesome Pockets fans! Every month, we'll be livestreaming community events that may include jams / cooking / random art hosted by one or more Pockets collaborators, PLUS surprise Q&A sessions!
Download all our songs! The whole Scary Pockets catalog!
Includes Discord benefits
SP Backstage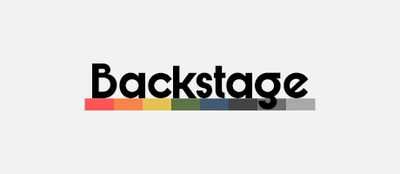 Get the Scary Pockets backstage pass! Includes benefits:
Exclusive Content! This includes access to ALT Takes / Live Versions / Pre-Mixed Versions (no added production) PLUS access to Part II of our "Making Of" videos!
Download all stems to our songs! Whether you want to re-mix Pockets tracks, isolate vocals or instruments, or play along to your part, this is great for musicians and creators.
All benefits from the $5 level
Includes Discord benefits
SP Rotating Care Package
This is the ultimate Scary Pockets package! Includes benefits:
Rotating Care Package! Every 3 months, you will receive a totally unique package that won't be reproduced! The first package will feature a brand new Scary Pockets crewneck sweater (REQUIRES SIGN UP BY 7/31)! After that, this package will include a lineup of amazing goodies like shirts, tote bags, posters, vinyl records, and more! (requires 3+ months patronage)
Trading cards in the mail! We mail you a different band members trading card every month. Leather-bound SP branded binder included!!
Name in the credits! Your name will appear at the end of our weekly videos as a thank-you for supporting us!
All benefits from $5 and $10 levels
Includes Discord benefits
About
Holy shit, you guys are amazing! In the past few years Scary Pockets has become more than we could have ever hoped - and it really is all because of you guys! EVERY WEEK we're working with more and more amazing musicians, adding new production value to our videos, and having more fun than ever creating funk music and building an amazing community of musicians and music fans alike!
The first ever Scary Pockets recording session was in February of 2017 and this is how far we've come:
160 videos
125 million views on YT
350k Spotify monthly listeners
65 million Spotify streams
And we've worked with over 160 musicians and singers!
When we started Scary Pockets we had no idea that it would gain this much momentum, but it's really grown into something special. We've formed a real community and we couldn't have done it without your support.
We've got big plans for 2020. The core of our initial idea will continue to remain the same: arrange quickly and simply, have a ton of fun, and be funky. But in 2020 we're going to continue to iterate - upping our video budget and production value, working with new and amazing singers and making our live show as fun and hard hitting as possible. We've also just launched our first spin off of the pockets model called 'stories' - acoustic stripped down re-imaginings of songs. 'stories' releases videos every weekday and we are PUMPED about it! Check out what we've done so far:
https://www.youtube.com/channel/UC-yUK_2HT9rxQSsweAjjNiA
We can't thank you enough for your continued support. It allows this whole machine to work. In return, we want to make sure that your experience HERE is as meaningful as possible, so please leave a comment and let us know if there's anything we can do to make this membership better!
FUNK.
The Scary Pockets Team
--
Discord Signup Instructions
1. Download Discord from here on any device:
https://discord.com/download
2. Create an account
3. Sign in to Patreon
4. Click on your profile image in the upper right corner and select "My profile settings"
5. Go to the "Apps" tab
6. Click "Connect" for the Discord app
6.5 If needed, login to the Discord account you just created
7. When the Patreon popup shows up, click "Authorize"
8. Go back to Discord, and you should now see the "Scary Pockets" discord server show up. Welcome!!
Become a patron to
Unlock 126 exclusive posts
Connect via private message
Recent posts by Scary Pockets