lainey schooltree
is creating new music
Select a membership level
Majestic
welcome to my world, you majestic beast!
patron-only posts and newsletters chock full of chewy details. meaty details? MEATAILS? (vegan-friendly!) 
private video and photos through lens, patreon's snapchat-ish feature
Treemason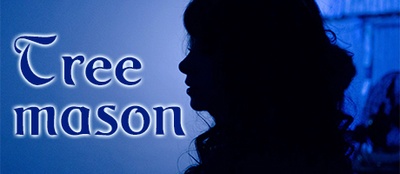 prance with me in the dark shrouds of this secret, ancient order, treemason.
access to the treehouse: our secret discord server. it's a chat room, it's a message board, it's a party. this is the place where the community comes alive. chat with me online sometime.
plus:
+ patreon-only posts
+ private video and photos
Includes Discord benefits
Sublime
you are sublime. not like the band, although you can be if you really want to. downloads of ALL the new digital content you won't find anywhere else. including but not limited to:
musix: demos, covers, live recordings n bootlegs
pix: pictures of me or stuff
mix: scribbles and bibbles, archival whimsy
plus:
+ patreon-only posts
+ private videos and photos
+ discord membership
+ 10% discount on schooltreemusic.com
Includes Discord benefits
About
 ABOUT ME 
I'm Lainey, leader of art rock band 
Schooltree
. I'm a classically trained musician and audio professional, who also somehow stumbled her way into 
comedy and vaudeville
. I'm at my best when I'm working on something 
epic
that's making me
miserable
.
In 2017 I was awarded a grant for 
Heterotopia
, a rock opera, double album, and book I'd spent four years working on and released that year. We did a successful run of shows, sold out our first printing, and Schooltree was named New/Unsigned Band of the Year in the Prog Magazine Readers Poll. We made a lot of new friends and sold albums all over the world. It was an intense but great year.
In 2018, I decided that I was SO OVER rock operas and you know what? also like basically all rock music of the 20th century. I know, ridiculous. But sometimes you have to throw out everything you know and start over. I've been working on reinventing the band, the writing, the sound, myself as an artist. It's been a real challenge, but as you'll see here that's something I'm kind of into.
WHAT IS PATREON? 
Patreon is a membership platform in which fans can support their favorite artists directly by becoming patrons of their work while it's being made. Instead of having to wait for an album, I can share what I'm working on, including stuff that doesn't make it into final releases, and you get to see how I work and be a part of a community that helps make that work possible.
As a patron, you'll get all releases in advance, behind-the-scenes access, personal stuff about me, and exclusive patron-only content. You can get into my secret projects and new stuff before anyone else, keep up with what I'm up to, learn more about me, ask questions, hang out, and even get to know each other, if you want to. You can be as involved as you choose. I'll listen to what you want to see here, and we'll shape this thing together.
Thanks for taking the time to consider joining this community!
~Lainey
* * * * * * * * * * * * * * * * * * * * * * * *Incredibly, possibly too comprehensive Q & A 
Why did you make this page?

Somewhere along the line I turned into a hermit. It's good for working on big, thinky projects, but it gets pretty lonely. Apart from the obvious motivation of building sustainable financial support for my work, I want to share my work-in-progress in a non-public space. I'm already doing this with a small group of friends, testing the waters with new ideas and material. I'm interested to see what it will be like to do that with a larger group.
My goals are to get better at connecting with you, and to create an environment in which sharing and discussion can happen without the mediation of third party algorithms that are not designed in our best interest. I'm increasingly uncomfortable with the free-with-advertising, data collecting/selling model, and this is a move away from that to a more focused, project-driven way to connect.
What will you be doing on this page?

Here's an idea of what to generally expect:
Newsletter-style updates about my work and life
Access to a private photo and video stream through Patreon's "Lens" app
Membership to the Discord message board where you can chat with me and each other
Monthly digital downloads of demos, pictures, other stuff
Advance access to new releases
Early info about shows and concert schedule
Got ideas for more you'd like to see? Lemme know!
Why Patreon?
Have you noticed how amazing tv is right now? In the 20th century they said that people would never pay for tv. LOL. Now Netflix, HBO, Amazon, etc. are able to finance diverse, risk-taking, creatively vibrant work. Why? I believe the subscription model drives excellence. It offers us all more independence from reliance on narrow determinants of commercial viability. I'm using Patreon's infrastructure because I don't want to build and implement my own at this point.
Why is this a paid subscription?

Money enables artists to make art. While I don't philosophically embrace capitalism as the One True Paradigm, it's the framework we're in, and money is directly correlated with independence, in art and in life. And more money, in the hands of someone as weirdly organized and managerial as I am about making art happen, means higher production value and
better art.
I set the first tier to the lowest possible amount — $1 — to hopefully make access affordable to anyone invested in what I do and wanting more involvement and/or a closer peek at it, and me. If you're really into it and just can't swing a monthly payment, reach out and we'll see what we can do.
What'll you do with my money?

In addition to raising the production value of what I do, you're helping me keep it weird, experiment and continue to take risks in my work. Specific money-costing things include software (or subscriptions to it, in this brave new subscription-economy), getting gear, studio time, making recordings, hiring artists or additional producers, making merch, commissioning work, and just generally making it easier for me to do art things. My home studio hasn't been upgraded in about a decade. That's basically a bajillion years in modern technological progress... I probably spend 30% of my time swearing at glitchy machines. Time that could be better spent, as much as I love swearing.
The bigger this community grows, the more I'll be able to do, and to give back, both to you and also to help support fellow artists.
So what are you doing that's worth my precious monies?

I'm always trying new things. It's important to me to shake up my process, partly because I get bored, but also because I want to get better at what I do. I don't feel my work can be powerful or innovative when I'm operating in my comfort zone. I tend to set up a big challenge for myself with a new project, and I do my very best to accept that I will suck at it for a while. Generally the harder or more humbling an endeavor is, the more I am likely growing as an artist, and the better the result will be. That's been the case so far.
This means my process can be a ridiculous rollercoaster of ridiculousness. I'd like to think I handle it all with grace and dignity and am not at all ever a huge gigantic baby about it. Truth is, though, sometimes I'm a hot mess. Sometimes I'm just a reg mess. But you know what? I'm tired of the typical social media posturing (yes, I am guilty, sooo guilty) and ready to stop being polite and start being real about how not pretty it can be.
I also get 
stoopit
to 
keep myself amused
on the long journeys in ways that are 
not at all insane
, which I assume will be entertaining to you, too.
I guess that's cool. Specifically what are you up to?

My current long-term project is a non-linear interactive future-fiction music experience, which I expect to begin releasing pieces of in 2019. I'm exploring the expressive potential of modern pop and electronic music in an experimental setting. I'm working with new-to-me sonic territory, teaching myself synthesis, deeper levels of automation and programming, creating a new sound for Schooltree drawing inspiration from edm, jazz fusion, dubstep, vaporwave, and pop. To visualize potential futures, I'm learning about things like urban design, machine learning, Big Data, IoT, artificial intelligence, "smart" cities, and other cool stuff and I rrrrreally want to nerd out about it.
I'm also on a mission to find emerging formats for interactive and immersive storytelling, learning as much as I can about game development, computer programming, and interactive technologies that give the audience more agency. It's been a challenging year, and as expected I felt like a dumb beginner baby for a long time, but it's finally starting to coalesce into something meaningful to me.
So what do I do if I wanna like, do this?

Pick a tier, any tier. Don't see something you want? Lemme know, I would love to hear from you.
MERCIFUL END OF Q&A
Thank you!

Wow, if you're down here you may have actually read allllllll that stuff. Many thanks for taking the time to check this out and considering becoming a part of this community.
I will make a video of my morning exercise regime. No spoilers but there is PRANCING involved.
1 of 2
Become a patron to
Unlock 42 exclusive posts
Connect via private message
Recent posts by lainey schooltree