Nicole Wood (@WildlifeBioGal)
is creating Scicomm Monday
Select a membership level
Scicomm Tuesday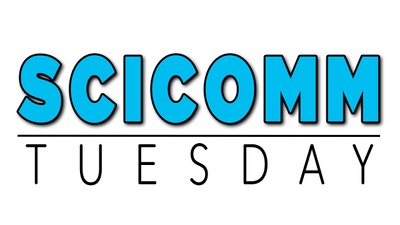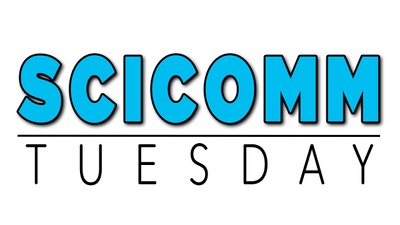 Tuesdays aren't just for tacos.
As thankful as we are for the delicious yumminess of tacos, we are even more thankful for your support.  You Make Scicomm Monday Possible. When we thank our Patreon Patrons, that's you. 
Scicomm Wednesday
Wednesdays are a great time to double check what's going on.
Every month you'll receive a Scicomm Preview of the upcoming Scicomm Monday guests, so you'll know who will be on before it's announced on Twitter.
Additional Rewards:
Scicomm Thursday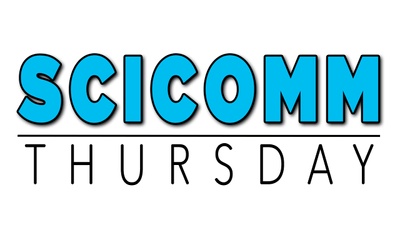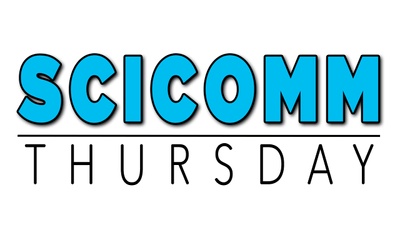 Thirsty Thursdays are a time to grab a glass of your favorite drink and cheers the night away.
We will toast to your awesomeness, by including your name on our list of Patreon Patrons displayed Live On-air during the course of our broadcast.
Additional Rewards:
Our Undying Thanks
Scicomm Monday Broadcast Preview
About Nicole Wood (@WildlifeBioGal)
Imagine watching the Discovery Channel and getting to ask scientists and science communicators, like Jane Goodall or David Attenborough, a question as you are watching their documentaries and having them answer you back in realtime. With Scicomm Monday, you can.
On my weekly live stream broadcast, 
Scicomm Monday
, I share the amazing science and outreach of my fellow scientists and science communicators. Each week I have guests from all over the world share their science and science communication (scicomm) with the Scicomm Monday audience. Other scientists/scicommers have Twitter/Facebook accounts, blogs, podcasts, YouTube channels, etc., but Scicomm Monday is the only weekly scicomm live streaming broadcast that fosters live audience participation. 
Through the power of Periscope, audience members can actively engage with the broadcast participants, by asking questions live on air. While the bread-&-butter of Scicomm Monday is the in-studio remote interview with our guests, we also broadcast live from various locations with interviewees and we get our boots dirty through our #FieldworkLive series, where the audience can see science research as it happens live.
My main goal for Scicomm Monday is to help facilitate discussion on science topics both between fellow scientists and between scientists and non-scientists, while making it fun for all involved. By fostering a relaxed environment, the audience is excited to ask questions and help drive the direction of the broadcast.
My future goals for the broadcast are to be able to crowd-source the entire Scicomm Monday budget, so any scientist, scicommer, university, agency, or organization can have Scicomm Monday come out for in-person interviews and #FieldworkLive broadcasts at no cost to them and so I can continue to devote the time and equipment to making a quality broadcast for both the audience and the guests.
Follow along on Twitter (
@ScicommMonday
) for updates on upcoming broadcasts. If you are a scientist or scicommer that would like to be on a future broadcast, please DM me at the
@ScicommMonday
handle via Twitter.
About me:
My 
@WildlifeBioGal
science research and science communication work can be followed on multiple social media platforms (
Twitter
, 
Facebook
, 
Periscope
, 
YouTube
, 
SoundCloud
, 
Snapchat
, and more). 
My scicomm work has been featured by
The Verge
and the
American Fisheries Society
.
I am a big advocate for scicomm and will be co-chairing multiple scicomm symposiums at various conferences throughout 2017 (#IAGLR2017: #SocialGreatLakes; #AOSSCO17: #TheTweetingBird; #TWS2017: #CalloftheScicomm).
If you have any questions about Scicomm Monday, my Great Lakes mute swan research, or my scicomm, you can reach me via the social media platforms mentioned above or my website: 
www.wildlifebiogal.com
$0.95 of $1,000
per month
Reaching this goal will allow me to cover the baseline needs of Scicomm Monday, such as the basic equipment, utilities, and time it takes to bring the weekly live stream to you. By joining the list of patrons, you will help make the continuation of the in-studio remote broadcasts with scientists/scicommers a reality.
1 of 5
By becoming a patron, you'll instantly unlock access to 3 exclusive posts
By becoming a patron, you'll instantly unlock access to 3 exclusive posts
Recent posts by Nicole Wood (@WildlifeBioGal)
How it works
Get started in 2 minutes