The Science of Birds
is creating podcast episodes
Select a membership level
Friendly Wren
As a Friendly Wren, you'll be showing your appreciation for the podcast. Your monthly contribution will help me with the costs of running the show.

You can proudly tell everyone that you're a patron of The Science of Birds. And I'll give you a shout-out to express my deep appreciation!

You also get to weigh in when I send out a poll...

POLLS
I'll send out occasional polls about potential subjects for future episodes and more. You'll be able to cast your vote to influence the content of the show!


Helpful Hornbill
As a Helpful Hornbill, your support will go a long way towards making The Science of Birds sustainable into the future.

You'll help me grow the podcast—to keep creating great episodes to and teach more people about the biology of birds.

Your special benefits include: a 'behind the scenes' look into my creative process, the ability to vote in polls, and to ask questions that end up being answered in a podcast episode.

BEHIND-THE-SCENCES CONTENT
I'll write posts or upload videos that only you will be able to see here on Patreon. I'll share some thoughts with you about birds, podcasting, and other fun stuff.

'ASK ME ANYTHING' EPISODES
Every so often, I'll produce a special podcast episode where I answer questions from my patrons. You can submit your question and it might end up in an episode! If so, you'll definitely get a big shout out.

POLLS
I'll send out occasional polls about potential subjects for future episodes and more. You'll be able to cast your vote to influence the content of the show!


Behind-the-scenes content

'Ask Me Anything' Episodes
Awesome Osprey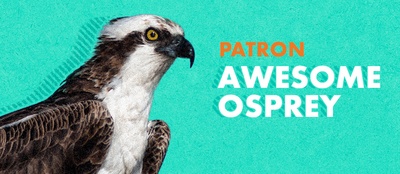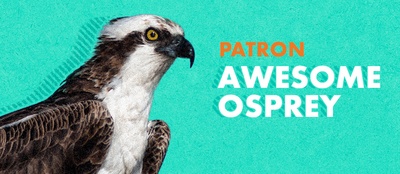 As an Awesome Osprey, you'll be a powerful ally—offering generous support to propel The Science of Birds to a higher level.

Your monthly contributions will help ensure this is a long-lasting project. With enough income from awesome patrons like you, I can keep pumping out podcast episodes and other birdy educational products for years to come!

You'll get all of the benefits in the lower tiers, PLUS...

A PERSONALIZED BIRD SKETCH AND NOTE
**After 3 months as a patron at this tier**

Name any bird species in the world (you have over 10,000 options), and I'll make a simple sketch of your chosen bird on a signed, personalized notecard. This you will receive via snail mail in a genuine envelope. Maybe the sketch will be worth money someday! Who knows? At the very least, you'll have a sincere, tangible reminder of how much I appreciate you and your support. 😘

A SCIENCE OF BIRDS MUG
Drink your morning coffee, tea, or vodka in your very own Science of Birds logo mug. This mug is an exclusive offering to my patrons. That means no matter how hard you try, you won't find it at Walmart. Not even in the bargain bin.


Personalized Bird Sketch and Note Card

Behind-the-scenes content

'Ask Me Anything' Episodes
Your very own Science of Birds Mug! Use it to drink stuff!
About The Science of Birds
For fans of The Science of Birds podcast!
You're smart, you're curious, and you love birds. That makes you pretty cool, in my book.
I created 
The Science of Birds
because I couldn't find any bird-related podcasts that were really focused on the
biology
of these animals. I'm a birder and really enjoy the 'sport' of birding. But as a naturalist, I want to dig deeper to understand the ecology, evolution, and behavior of birds.
So I decided to fill the void and produce a podcast myself. I figured at least 3 or 4 people out there (besides my mom) might enjoy the show.
It turns out that there's a whole bunch of you out there who value my approach to teaching about ornithology. You've sent me kind emails with encouragement and written reviews that warm my heart.
And—
bonus!
—most of you seem to enjoy (or at least tolerate) my goofy humor. I like to have fun when I write and record my podcast episodes. I try to be myself. I find ways to inject some levity into discussions of sciency topics that might otherwise be a little dry.
If you've read this far, I'm guessing you dig the podcast and you're considering how you might contribute.
By becoming a patron of The Science of Birds, you'll be supporting the podcast and helping me to continue making great episodes for you!
I work really hard writing, recording, editing, and promoting each episode. I love the process and I love the finished product. With help from patrons, I can make this whole thing sustainable, long into the future.
Thank you for your interest and for whatever support you can give. Seriously... THANK YOU!
By becoming a patron, you'll instantly unlock access to 20 exclusive posts
By becoming a patron, you'll instantly unlock access to 20 exclusive posts
Recent posts by The Science of Birds
How it works
Get started in 2 minutes