Scott Vaughn
is creating Art, Webcomics, Pinups, YouTUBE and MORE!
Select a membership level
TIP BIN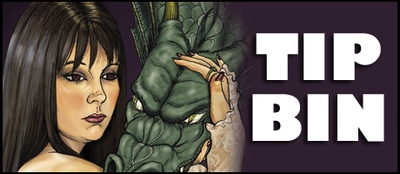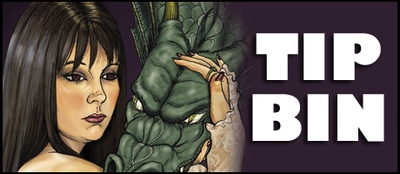 Enjoy my work on DeviantArt, Warbirds of Mars, Doc's Place, Social Media, and Others? Consider giving me a tip!
You get:
 -Early posts (such as WARBIRDS OF MARS pages)
 -Work not seen on dA
 -Notices of new uploads/product
 -Access to voting for new-work subjects/content
 -Exclusives, sketches and behind the scenes content
DOC'S CLUB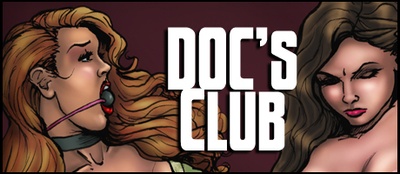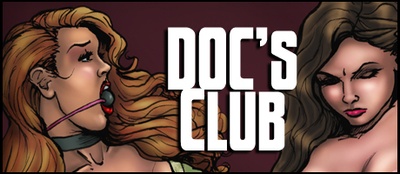 You'll have all of the above, plus:
 -High-resolution Downloads of drawings and comic pages.
 
THE EXTRAS CLUB
You'll have all of the above, my sincere thanks, plus:
-Bonus Live Streams (Exclusive access to me in the Studio) 
-Occasional Bonus and Exclusive Content such as Vlogs*
 
(*Fireside Chat and Adventures With Doc Vlogs.
In my quest to become a better creator, I've been becoming a sort of armchair pop-culture historian as I delve into the works and inspirations of illustrators, artists, film directors, theme parks and more. I love sharing as I learn – at this pledge tier, you'll have access via a special link. Come with me down the rabbit-hole of modern and mid-century creativity!)

About Scott Vaughn
Greetings! The name's Scott P. Vaughn, but people call me 'Doc' (DocRedfield
on DeviantART). I'm an Artist, Writer, and creator of WARBIRDS OF MARS (a New-Pulp/Dieselpunk web-comic, comic book and book series). I'm also a commissioned illustrator, an author, and a YouTube WebSeries co-host. I do my art and creativity as full-time as possible, but the more support I have from others the less non-art job-time I'll need and the more I can offer up my brands of illustrative fantasies.

PROJECTS:
(Things you're contributing to)
WARBIRDS OF MARS
  My 
webcomic
co-created with author Kane Gilmour has been around a number of years now. A full website devoted to the comics, books, podcasts, and more shows my devotion to this creator-owned property. The dieselpunk, WWII-era sci-fi yarn is a lot of fun to produce, but it takes a lot of time and I want it to continue. Support from you helps keep each new
WoM
project on track. You'll get to see each page a little early, and I can work towards my goal of completing the series as a full graphic novel. 
Warbirds of Mars .com
RAIDERS OF THE LOST GENRE
YouTube Movie Review WebSeries
   My Co-Host Dave of 
FFOP
Podcasts and I have created the 
RotLG WebSeries
as a fun venue for reviewing cult films set in Lost Worlds or featuring prehistoric beasties. Its a fun but lengthy process and takes a lot of work, and your support helps us continue! If we get enough followers, it could lead to YOUR suggestions...!
MY ART AND WRITINGIncluding PinUps (Retro and NSFW) and Self-Publishing
  Look, I do a lot of work-for-hire stuff on a monthly basis, and I still have a second job. I want to focus on creativity 7 days a week, and
Patreon
 helps me do that. In any case, between the work I'm hired to do (much of which I post) and the life-stuff I have to do, I like to draw the ideas in my head; but all art takes time. With your help I can devote more time to completing several new works per month of the things I'm inspired to do.
Vaughn-Media.com
Also, I'm an author and indie-publisher (honestly, I need more hobbies). I've been published as well as self-publish via platforms such as my 
Amazon Page
.
  I'm driven by pop-culture from the past century (or more), and I love to draw my take on pulp fiction, movies, comics, TV, books, fantasy, romance and more! This is your chance to get involved in my creative process!
  I'm also (occasionally) producing Vlogs such as 
Adventures with Doc
that supporters will be able to see before anyone else... in the world! ("OMG, right?!" Yes, kids, there IS a Santa Clause.)
  Patronage exists as a way for you to say thanks with financial assistance, which in turn makes it easier for me to continue to create. Thank you!
I can afford to get better software, tools, and provide more content!
1 of 3
By becoming a patron, you'll instantly unlock access to 396 exclusive posts
By becoming a patron, you'll instantly unlock access to 396 exclusive posts
Recent posts by Scott Vaughn
How it works
Get started in 2 minutes