Scott Santens
is creating support for unconditional universal basic income (UBI)
Select a membership level
Minimal Economic Security
Limited (823 of 1000 remaining)
One thousand patrons each donating $1 per month would provide a level of basic economic security here on Patreon far closer to actual UBI. Your pledge at this level would show your support for UBI and all my advocacy of it.
Private Access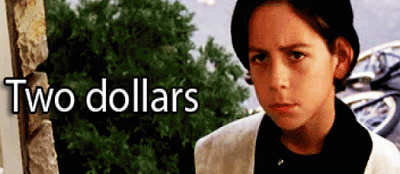 My non-public updates require this level of access to see, and thank you for freeing me from riding around on a bike in an 80s movie begging for this amount from John Cusack.

Behind the Scenes
Read articles I've written before they are published. Provide feedback that can potentially make it into what I publish.

About
Scott Santens
here. You may also know me as "2noame", or as
that basic income guy from the Atlantic article talking about fish
, or that guy warning about 
the effects of self-driving trucks
before U.S. Presidential candidate Andrew Yang was, or that guy talking about basic income on 
that podcast
(especially 
Ed Miliband's
or 
Peter Joseph's
), or that speaker who presented somewhere at some point about the need for basic income. My latest projects are 
Basic Income Today
, a new UBI News Hub I'm editing, and also 
The Scott Santens UBI Enterprise
which is my podcast that's available now on most podcast platforms. Basically, if you've spent any amount of time looking into the idea of an Unconditional Basic Income (UBI), there's a good chance you've read something I've written, heard something I've said, or seen me talk about it on video or in person.
I'm a writer and now increasingly an activist spending as much time and resources I have working to spread awareness for the idea of a
unconditional basic income (UBI)
- one whose time has come here in the 21st century where
technology is now forcing our hand
. Without an income platform set just above the poverty level as a bare minimum, I believe poverty and inequality will continue to grow, the middle classes will continue to shrink, and the livelihoods of all but the top fifth of society will continue to slip away. But it doesn't have to be that way. We're better than that. We can turn all of this on its head, and instead of things continuing to get worse, we can make things better than they've ever been. We can reduce risk and so propel innovation and creativity to new heights. We can reduce fears of unemployment and purposely eliminate low-skill jobs better performed by machines, freeing us to intrinsically do all the work that drives us. We can stop wasting so many resources on fighting the fires of our lives, and instead prevent them from ever catching fire in the first place. We need only make the choice. The path is ours to take.
Starting in 2013, my most popular article I'd written about basic income became was "
Why Should We Support the Idea of an Unconditional Basic Income?
" It made
Medium's Top 100 in June 2014
, but it was surpassed by my article, "
Self-Driving Trucks Are Going to Hit Us Like a Human-Driven Truck
," in 2015 which was republished across multiple media outlets and has likely altogether garnered over 1 million views. In 2016, my article, "
Deep Learning is Going to Teach Us All the Lesson of Our Lives: Jobs are for Machines
," garnered over half a million views on Medium and was published in the Sunday edition of
the Boston Globe
. In 2017, my most read article was "The Real Story of Automation Beginning with One Simple Chart." When not writing articles related to basic income, I am further researching the idea, and reading and writing comments as a moderator of the basic income community on Reddit -
(/r/BasicIncome)
, where I've helped grow the community from the less than 2,000 subscribers it had when I joined, to
over 60,000 today
. I do what I can there to help make it a central place for discussion and learning in hopes of gradually gaining momentum for the social movement it will require to eventually be realized. I also run multiple social media accounts in support of basic income:
@BasicIncome
,
Basic Income on Facebook,
@rBasicIncome
,
rBasicIncome on Facebook
, and help with the social media outreach of the
Basic Income Earth Network (BIEN)
, the
U.S. Basic Income Guarantee Network (USBIG)
, and now Manna. One of my larger projects back in 2014 was helping to organize
a week-long series of Q&As;
on Reddit (there known as AMAs) for
International Basic Income Week
with prominent proponents of basic income from all over the world. I repeated this in 2015 with
another series of AMAs
.
Since joining Patreon, I've started
my own blog focused on answering frequently asked basic income questions
,
my own Facebook page
to better spread basic income awareness, 
my own podcast
to reach podcast listeners, 
my own YouTube channel
to help educate people about UBI with videos, and am a contributor to Futurism, the World Economic Forum, TechCrunch, The Huffington Post, The Good Men Project, and the Institute for Ethics and Emerging Technologies (IEET). I've also joined the board of directors of both USBIG and the Gerald Huff Fund for Humanity.
At this point I am looking to reach over 1,000 supporters here on Patreon, with a focus on small dollar amount patrons. As I explained in
a blog post about security
, it is a key emergent component of basic income, and therefore a basic income of $1,050 per month funded by 1,000 people is far more secure and stable than the same amount funded by 100 people. So please, if you support the work I'm doing thanks to the passion I have for helping make this idea happen in the world, please don't worry that $1 per month is too little. To the contrary, that and over 999 others doing the same, is extremely close to the security of a government provided basic income. And the support of 1,000 people here on Patreon will also show that much more support for the idea of basic income itself.
If you would like to support my travel to various basic income-related events, I've also setup
a separate crowdfund specifically for my travel expenses
. For example, making it to each year's annual Basic Income Earth Network Congress and North American Basic Income Guarantee Congress is beyond the funding abilities of this Patreon focused on basic needs. Those kinds of travel expenses are above and beyond a basic income.
If you would like to read a selection of pieces I have written about UBI:
Some additional UBI projects of mine I've done:
Some of my media appearances about basic income:
(Full list of appearances now available here)
Every patron dollar pledged will help towards my goal of $1,050 per month. If I can reach that goal, I will have attained the level of basic income I personally believe we can and should start at here in the US as a poverty floor just above the poverty line (based on
2019 Federal Poverty Guidelines
defining the poverty line for an individual without kids as $12,490), and at that point will be walking miles in the shoes of those whose feet I hope to similarly relieve. Through effectively attaining my own basic income through my writing and advocacy, I will be free to begin more fully engaging in the grassroots organizing required to better help achieve it for everyone.
"The BIG Patreon Creator Pledge
"
Taking a page from the
Creative Commons concept of Share Alike
, any and every patron dollar pledged above $1,050 per month (excluding $500/mo + Travel Fund pledges) I will consider to be greater than a basic income and will pledge away to other Creators here on Patreon also creating content in support of their own basic incomes by making the same pledge to limit their own final goals to $1,050/mo (plus ~$350/mo per kid for Creator parents) and pledging to give the rest to others making the same pledge. My goal here is to create a community of content creators all working toward their own basic incomes with the same shared goal of achieving basic incomes for others.
Click here
to see the full l
ist of creators who have taken the BIG Pledge.
The more patrons who choose to support me here on Patreon, the more security my basic income will provide and the more support the idea itself will demonstrate. Right now, it's possible for a few supporters to drop their support for whatever reason, or for pledges to be declined, and as a result reduce my basic income greatly. However, that would not be the case if I had as many as 1,000 patrons each pledging $1 per month. In that case the greatest loss to my basic income by one patron would be $1. So that is my next goal, to spread out my basic income among a thousand patrons.

1 of 1
Recent posts by Scott Santens
By becoming a patron, you'll instantly unlock access to 170 exclusive posts
By becoming a patron, you'll instantly unlock access to 170 exclusive posts