Ryan Urlacher
is creating Podcasts & Videos
Select a membership level
Love-Support-Satisfaction (BASE-TIER)
For a $1 or more per podcast episode or video release patronage: 

*You will have the satisfaction of knowing that you are helping fellow bikers bring you great podcasts, videos, and articles. We will keep releasing more great content, pay some operating costs, try to upgrade equipment, try to hire an assistant to help, try to create this content full time as a job (dreaming).  I will mention your name as a supporter on a podcast episode.

Most importantly, you will have the pure satisfaction of knowing that I am sending my love your way. Do you feel it? ;-)
Access-Shirt-Stickers (MID-TIER)
For $3 or more per podcast episode or video release w/ a monthly limit/cap of no less than $12:


* You will receive a custom Law Abiding Biker Media T-shirt & stickers.  
* You'll be invited to the member-only Law Abiding Biker Private Facebook Group. Get quick help from LAB team members and other very knowledgeable bikers in the community. Other exclusive private member only information is also posted in that group. Biker meetups and rides are happening all over the world! Join the large community of bikers/motorcyclists already in that private group helping & learning from each other (best troll-free motorcycle forum around).
* Get access to exclusive Patron Only Live Broadcasts & Live Chat!  
*Get podcast episodes months before the regular listeners. 
* Get access to our private Patron only Rever App Motorcycle Trip Planner, Tracker and Community.
* Access to yearly meet-up rides and events when the LAB crew is out riding motorcycles.
* Special Patron member-only coupon codes and deals in the Law Abiding Biker Store are given in the Private Facebook Group.
* Of course you will also receive all the rewards stated prior to this level.
Back of T-Shirt (You'll be the envy at every biker event!)
Access-Videos-Shirt-Stickers- (TOP-TIER)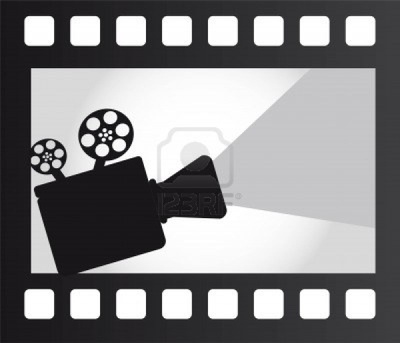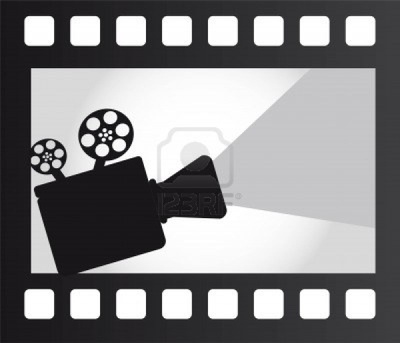 For a $10 or more per podcast episode or video release w/ a monthly limit/cap of no less than $20:
* You may request any of our
awesome for purchase videos
listed on the Law Abiding Biker website via email (
[email protected]
) and we will give you access. 
* Of course you will also receive all the rewards stated prior to this level.


About Ryan Urlacher
Welcome:
I truly believe in the tight-knit Law Abiding Biker Community that has shown me so much support since I started this content creation journey! It is so awesome that you are interested in supporting me and the content I create and that is exactly what I am always talking about. Law Abiding Bikers, the motorcycling majority, are the most generous and real down to earth people on the planet! I can't imagine belonging to a better community of people than this.

Why Patreon?
It is so awesome that the Law Abiding Biker Community is interested in supporting my content! Patreon provides me that opportunity, while allowing me to return the favor in the form of "rewards." Patreon is safe, as you can set a limit or cap per month, so you don't go over your budget. Example; Let's just say you were to pledge $3 per podcast/video release & you set a monthly limit/cap of $15. If I were to suddenly release 20 podcasts/videos in a month...........you are only charged your $15 monthly limit/cap and not a penny more! How cool is that?

I truly believe that those who love the content I create want to see me continue doing what I do and will voluntarily reward my hard work.  This is much more rewarding than trying to sell a ton of ads to fund the content, which can also be difficult. Or have to hide the content behind a paid membership website wall. Creating original & valuable media content isn't easy, but a little support can keep me creating and maybe even propel me to make a living at it!

Growth/Correspondence:
As the Law Abiding Biker™ Podcast, our YouTube channel, and the website continue to grow, it becomes harder and harder to answer all the emails and comments in a timely manner. I personally love when I get a fast response when I send an email or comment online. Because of that, we have always replied to 100% of emails and comments and usually do so quick. But, as time goes on it has become much harder to hold that standard. By giving priority via the Private Law Abiding Biker Facebook Group to anyone who contributes just $3 or more per podcast episode or video release & with a cap of no less than $12 per month, we'll be able to ensure a reply to your comment in less than 24 hours. I like that and so will you. ;-) Plus you get the benefit of immediate help from the large group of bikers/motorcyclists already there.  

The Truths & Reality:
Creating this content and getting it to you does not come without a price to me, my two daughters, and wife, both financially and in work hours spent. Operating costs are growing steadily as things are getting bigger and more content is being created and released. Please understand, I am not complaining.

Just a few examples of those operating costs are computer equipment, audio & video equipment, website domains, website hosting, audio hosting, video hosting, live streaming services, subscription based email services, computer software, online file storage services, new website plugins, website spam and email spam services, website plugins, website security, and website backups. Enough said, you get the point.

I spend 40 plus hours a week prepping, creating, editing, and publishing content for the podcasts, videos, and blogs. That is in addition to working 40 plus hours a week at my other full time job that actually pays me.  I work long shifts at my regular job, so when I get days off they are usually 4 days in a row.  I spend those 4 days "off" dedicating myself to keeping this content creation journey going & all the duties that surround it.  

Many things need to be done behind the scenes to create and get quality content out to you. Examples are creating, editing, & publishing podcasts, videos, & blogs. Website maintenance and updating.  Updating and interacting on social media platforms. Answering emails, website comments, video comments, and phone messages and so much more. Of course paying bills, taxes, book keeping, and all other small business requirements. Wheeeew!
$2,621.60 of $3,000
per Podcast and Video
It never hurts to dream of course-right? If we reach the above goal, where the overall total of each podcast episode or video release is at or above this amount, I may be able to create this great content on a full time basis and bring much more of it to you! ;-)
1 of 1
By becoming a patron, you'll instantly unlock access to 92 exclusive posts
By becoming a patron, you'll instantly unlock access to 92 exclusive posts
Recent posts by Ryan Urlacher
How it works
Get started in 2 minutes