Sebastian Garcia
is creating Telescopius
Select a membership level
Solar System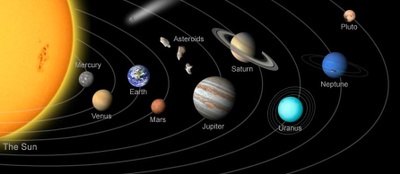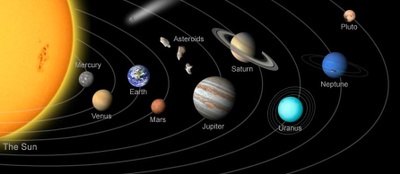 Contribute what you want, starting at $1 :)
By becoming a patron you will be personally contributing to the development and maintenance of Telescopius. I'll be able to work more on the app, add new features, improve existing ones, pay for the hosting and weather service, etc.
On top of that, and as a recognition for your support, you'll get the following
rewards
:
Remove ads on the site while logged in, so you get a cleaner and faster experience.
Priority support.
Patron badge/ribbon next to your user avatar, showing you are a supporter.
Milky Way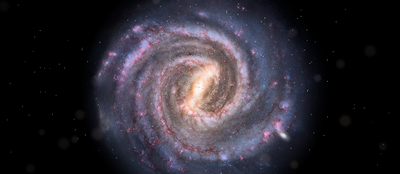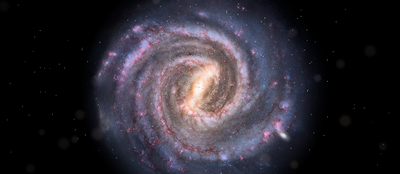 Thank you for your commitment to this project!
As a reward, you get the benefits from the previous tier plus:
Once we reach our Goal #2, I'll immediately work on Weather Notifications. Patrons on this tier will be able to receive notifications when the sky is expected to be nice and steady.
Local Group of Galaxies
Thank you so much! Your contribution goes a long way!
As a reward, you get the benefits of the previous tier plus:
If you send me a link to your website, I'll show it on the sponsors page.
About Sebastian Garcia
Telescopius
(formerly DSO Browser) was born in 2010 as a personal project to find astrophotography targets easily, as no other software allowed. Since then, it has become an extremely valuable asset for thousands of active amateur astronomers all over the world.
Carl Sagan once said, "It has been said that astronomy is a humbling and character-building experience". Astronomy really changed how I experience the world and I really want to help people
enjoy and spread astronomy as much as possible
. That's why I intend to keep this service for free as long as I run it.
Initially, I was able to pay directly from my pockets to maintain the site because it had very little traffic and no costly features. Today, it wouldn't be possible to offer this service without the monthly user contributions and advertisements.
If you use the site regularly, or value its content for fellow astronomers, please consider supporting this project with a small monthly contribution to help cover the costs. Your contribution can start as low as you want, even $1! Think what $1, $5 or $10 means to you and contribute to this project knowing that you are helping spread this beautiful and soul-enriching hobby. But that's not where it ends, you'll also get rewards as a recognition for your support:
Remove ads from the site
Since you will be contributing directly to the development and maintenance of the site, we won't bother you with ads. All Patrons, whichever the tier, will stop seeing ads on the site while logged in. This means less distractions and a faster site for you.
Priority support when contacting us
Some times it takes a while to catch up with all messages. Your monthly contribution to this project means you care about the site and we'll make an effort to be very responsive to your messages.
Recognition with a Patron badge/ribbon
Other users interacting with you on astrophotography pages, private messages, etc., will immediately see you are committed to making the site better by being a Patron.
More Rewards
Upper tiers have more rewards. Check the different tier details for more information. You can change your pledge (up or down) at any time in the future.
One-time donations
If you'd rather make a one time donation, you can go to the one-time donation page:
https://telescopius.com/donations
. One-time donations don't have these rewards, so if you are thinking about donating e.g. $5 or $10 one time, consider becoming a Patron on the $1 tier for 5-10 months and you'll enjoy an ad-free experience during that time.
Goals
Simply put, the more patrons we have, the sooner different goals are reached:
Goal #1
When the first goal is reached, we'll start working on making most of the planning section of the site work
even when you are offline
. That includes DSOs search, observing lists, calculators and more. You'll be able to do last minute checks on the field, right next to your telescope, even if you don't have an Internet connection.
Goal #2
After reaching this goal we'll work 
Weather Notifications
for patrons on tier 2 and beyond. This means you'll be able to get notifications when the weather forecast predicts good nights ahead - clear sky and decent seeing.
Goal #3
Reaching this goal will mean the project is entirely supported by its patrons and we won't need to display ads anymore - for anyone!
There will be no need to log in to get rid of the ads, the site will run faster and will be cleaner for any visitor, even those who cannot contribute to the site. Patrons will effectively be doing not only themselves but every astronomer a favor by helping maintain this valuable resource.
I'll make most of the planning sections work offline on major browsers, pretty much like a mobile application. Patrons will be able to search for DSOs even without an Internet connection.
1 of 3
By becoming a patron, you'll instantly unlock access to 3 exclusive posts
By becoming a patron, you'll instantly unlock access to 3 exclusive posts
Recent posts by Sebastian Garcia
How it works
Get started in 2 minutes