What is this? 
The Secret Lives of Virtual Worlds
is a storytelling podcast - think
This American Life
or
Love + Radio
- about video games and virtual worlds. It's about the amazing things that take place in virtual environments and the wonderful stories of people who inhabit the digital multiverse of massively multiplayer virtual worlds like
EVE Online, Final Fantasy XIV, World of Warcraft, Second Life
etc. 
This is a fundraising campaign to create a podcast that brings together a community of people interested in supporting the exploration of the internet's most interesting locales and the investigation of the human history of the internet.
Hello!
My name's Andrew Groen, and I'm a journalist and virtual world historian. In the past I've been a writer for WIRED, and in 2016, I published my first book 
Empires of EVE: A History of the Great Wars of EVE Online
, the first book documenting the historical record of a virtual world.
My next project is a podcast called
The Secret Lives of Virtual Worlds
. It's a show about the stories of our lives, lived digitally for the first time in human history. 
Each episode features an individual telling their own personal story about an experience they had in a virtual place, often an experience that changed their life forever. I want this show to be an audio monument to how amazing life inside virtual worlds has been since the digital age dawned.
I've interviewed miniature donkey ranchers who became famous space pirates and game designers who had to manage a world of their own construction as humans went to war inside it. It's about introducing you to the people who populate these worlds and telling their most incredible stories.
The show is carefully edited and arranged to help the storyteller convey their tale in the most engaging way possible for the listener. My chief inspirations for the show are
Love + Radio, This American Life,
and my personal favorite video game podcast 
A Life Well Wasted
. I want this show to be something video gamers will find intensely resonant on a personal level, but also friendly and welcoming enough to give to their non-gaming family/communities.
There are a lot of people who think spending your life in a virtual place is a waste of time. I want this show to be convincing beyond any doubt that those people are wrong. This is a show about the beauty and humanity of video games and virtual places. 
I've been prototyping this series for the past two years in my spare time, and now I need your help to make it real. By becoming a patron you can help me tell some of the most amazing untold tales from the histories of online worlds.
Thanks for listening,
Andrew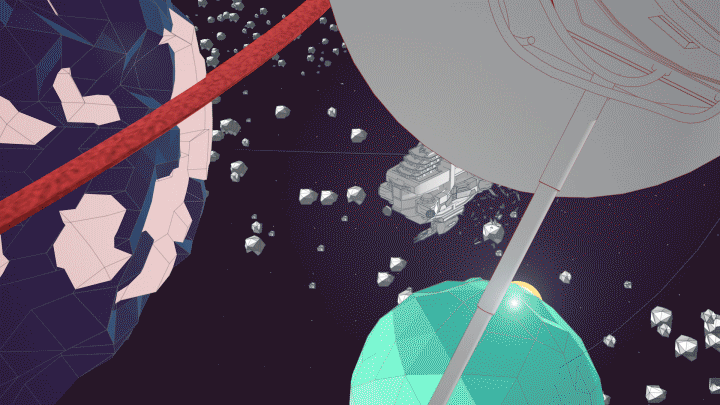 Full episodes will be about 25 minutes long, but here's a sneak peek at a few of the first stories I'll be exploring:
Prologue: The Crate (Preview)
A preview of the story of Jordan Long, a performance artist from Bald Knob, Arkansas who shipped himself across the country inside a crate just big enough to sit down in. Inside he had only 5 gallons of water, 27 protein bars, and a gaming PC rigged with a hacked wireless card so he could stream
Lord of the Rings Online
the entire time. The purpose of his journey? To experiment with the idea of existing solely as a digital consciousness.
(Full story length: ~25 minutes)
Episode 1: The Ballad of Nereus (Preview)
In the early-2000s, Nereus Eruresto was the respected second-in-command of the 
Star Wars Combine
 faction, the Trade Federation. But his rise to power is interrupted when he's kidnapped by the infamous arch-pirate troll Keir Santage. 
(Full story length: ~27 minutes)

Episode 2: Hellcats (Preview)
After getting hijacked by a pirate one night in EVE Online, a miniature donkey rancher and former fox hunter became enchanted by the call to a life of virtual piracy. And after years of flying with boys' club pirate corporations that were constantly making annoying, gendered digs at her she vowed to form an all-women pirate gang called Hellcats to give women a peaceful place to learn how to hunt in the deep space of EVE Online. (Full story length: 20-25 minutes)
Future Episodes
These ideas are still in a conceptual phase and may not end up being produced as part of the final show, but represent the direction I want to take the show in.
In the world of the hacker MMO, HackMUD, ultra-skilled coders rule the world by developing ever more sophisticated methods of infiltrating each other's networks. But when the hackwar spirals out of control and threatens to collapse HackMUD's economy, the game's creator needed to be called in to broker an armistice and create an encrypted evidence file that has never been opened. 
The Opening of the Gates of Ahn Qiraj
On January 23, 2006 the character Tryphon of the World of Warcraft guild Macabre was the first to assemble all of the pieces of the Scepter of the Shifting Sands. The acquisition of the scepter was an honor bestowed upon Tryphon through a united effort of their entire server - both the Horde and Alliance factions alike. The scepter was a unique item that could be used only once, to ring a great ceremonial gong outside the ancient ruined city of Ahn Qiraj.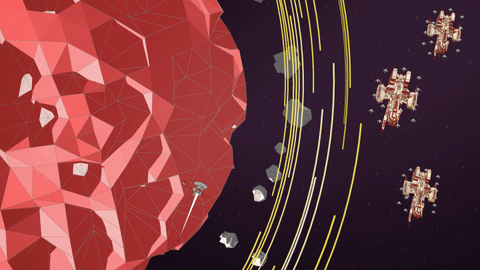 Original Soundtrack
As part of the audio production of this show I'll be working alongside video game remix artist and musician Matt "2 Mello" Hopkins who you may know from his amazing hip hop remixes of
Chrono Trigger
and
Final Fantasy 6
. He's also the composer for the cyberpunk game
2064: Read-Only Memories
.
We'll be making multiple custom tracks for every episode, and each story will be packed with rhythm and music that gives another dimension to the tale being told. I want this show to be a memorable audio experience that makes you want to stop what you're doing and simply listen. I believe that great stories have a rhythm, and the style of this show will work to bring out the heart of each storyteller.