Seedling Spiritual
is creating Embodied Tarot and Intuitive Healing
Select a membership level
* SCORPIO * - VIP
Limited (5 of 6 remaining)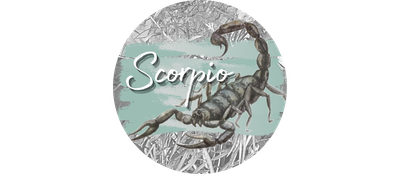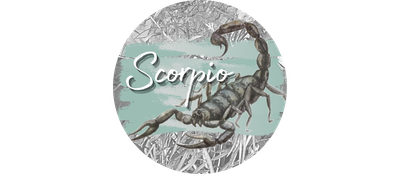 Scorpio | The Fixed Tier
The deeper the water, the clearer the mirror.

This tier is for those who are ready to go palm-to-palm with me on their journey into their vessel and intuition.  Scorpio Tier is for those ready to get their hands dirty in order to plant seeds for and tend to their growth. 

This is a 1:1 Tarot and Intuitive Coaching Tier aimed at honing your skills, deepening your craft, and opening you up on a physical level to where your magick is either being held or blocked. 

This tier includes up to 3 one-hour long sessions a month with Nicole, a new moon reading each cycle, "homework" and practicum suggestions, and journal prompts and spreads to push you closer to your intuitive self. 

**ALSO you have all the benefits of the Cancer Tier in addition to your personal coaching.**

The goal here is to keep you focused on your practice, craft, and relationship with the cards, your vessel, and your spirit, and as such will look different for each entrant. 

This mentorship aligns with moon cycles, and we begin each cycle by choosing a tarot or archetype card to anchor your growth plan for our work ahead. Tools for this Tier can be anything from meditations created by Nicole, journal prompts, book or film suggestions, ritual building, PDFs...you name it.
Personal New Moon Reading

'Embodied Tarot and You' Printables
About Seedling Spiritual
Welcome to Seedling Spiritual! 

My name is Nicole and I am an intuitive tarot reader and cantadora based in London, but born and bred in the Rocky Mountains in the USA. I identify as a keeper of stories and a tender of souls seeds (essentially, the small, sacred, secret, and strong pieces that make you you) and my practice is centered around helping you feel your way back to claiming your own narrative. I am a triple water sign and as such I am confident and passionate about emotions of all depths safely finding a place in your life and spiritual path. 

Seedling Spiritual aims to serve as a journey towards your spiritual growth through awakening awareness and compassion for your own timing, space, and body. In this age of instant gratification, so much of our gentleness and health around circadian rhythm, pace, and the compassion for our forms has been lost. With every tarot reading I aim to bring you back to the light and healing that comes with your natural journey. Growing up in the mountains and wide open spaces, I think it's crucial to integrate nature and the earth into all of our lives every day as we learn to remember that we are the earth. Getting back in touch with our hands in the clay and our feet in the mud is in my opinion the first and most powerful point of reference to frame and jumpstart our spiritual healing.  Seedling Spiritual is an opportunity for me to offer guidance for you to integrate the human part of you back into your day-to-day. Just as plants are either growing roots or leaves, I use tarot, meditation, and intuitive movement to help you navigate where you are on your path, climb back to your feet if you have washed up on unknown emotional shores, and offer tools to aid you moving onwards and upwards.

I am now proud to be offering a tiered education platform if you are interested in tuning into your own unique ways of reading tarot either for yourself or for others. As the tiers progress, the training and courses become more finely tuned to you, your own growth as a reader, and your confidence as an intuitive. This is for anyone who feeling called to listen more deeply to their own gifts and vessel, whether you are wanting to read for pleasure, a side job, or simply to meditate further into your own healing.
$6.59 of $410.83
per month
£300 per month allows for more focused time for readings and video content for the collective. I also am extremely passionate about bringing my physical workshops, Red Flower Healing, to life in the UK and hopefully abroad within the next year. 

They are an opportunity for womxn and femmes from all walks of life and spiritual levels to remeet their bodies in a safe, FUN, and spiritually driven space in order to reclaim the power of their personal narrative...as Clarissa Pinkola Estes says "the rio abajo rio." The river beneath the river. 

The story in your bones. 

Bringing people home to this narrative is the driving force in my work. Unlocking the power and potential of EVERY body is crucial to freeing and opening any spiritual journey. 

Monetizing this goal allows me to hire rehearsal spaces to host classes, advertise, and purchase any equipment I might need in the future. 

1 of 1
By becoming a patron, you'll instantly unlock access to 16 exclusive posts
By becoming a patron, you'll instantly unlock access to 16 exclusive posts
Recent posts by Seedling Spiritual
How it works
Get started in 2 minutes