See You In Sleep County
is creating Bedtime Stories for Adults
Select a membership level
Traveler in Sleep County
Thanks for passing through and paying a visit to us here in Sleep County. We just love having you.

That's why we'll be giving anyone stopping by a big shout out in the opening credits and social media posts for the next episode.

As a special thank you for contributing to Sleep County with your magnificent presence, you'll enjoy exclusive updates via Patreon on all the new things happening in See You In Sleep County.

Resident of Sleep County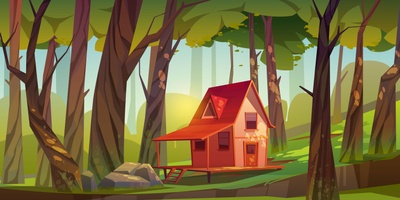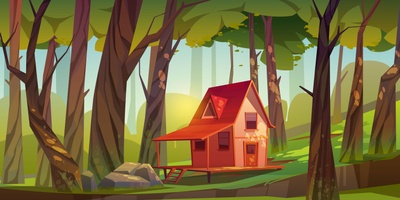 You've been passing by so often, we built you a warm, cozy place to stay and asked you to stick around for a while. Thanks for your continual support in making Sleep County a lovely place to be.

As a resident of Sleep County, we'll send you a monthly PDF download of all the bedtime stories of the past month. This way you'll be able to pick up reading where you last dozed off, and enjoy Jazz's poetic words even if you don't have your headphones.

You'll also be entered into a raffle every month to win a copy of Blake's novel, Lost on the Way: A Journal From the Camino de Santiago.

Blake's first novel, Lost on the Way, is the uncensored private journal he wrote on his 600 mile journey across Spain on the ancient pilgrimage to Santiago. Now he's inviting readers deep into his heart and mind so that anyone can enjoy the endless benefits and learnings bestowed upon him by the Camino de Santiago.
PDF Download of Bedtime Stories

Monthly Raffle for Blake's Novel about his 600 mile pilgrimage on the Camino de Santiago
Founder of Sleep County
You've done so much to support and nurture Sleep County, you're an honorary founder of the place.

As a sign of our deepest gratitude for everything you do, you'll not only receive all the benefits of Travelers and Residents, but we'll also invite you to join the monthly Sleep County Town Hall on Zoom. You can ask us anything, and you'll enjoy a live reading of a special bonus bedtime story.

If you can't join the Sleep County Town Hall, don't worry! We'll record the live reading and release it to Founders as a special monthly bonus episode.

And, as a Founder, we'd love to make you and your stories a part of Sleep County. Jazz will interview one Founder a month and write an episode of See You in Sleep County about a story from their life to be released the following month.
PDF Download of Bedtime Stories

Monthly Raffle for Blake's Novel about his 600 mile pilgrimage on the Camino de Santiago

Monthly Live Reading and AMA

Live Reading as a Monthly Bonus Episode

Episode of See You In Sleep County written about YOU!
About See You In Sleep County
Hello there!

Thanks for joining us in nurturing this budding little podcast!


See You In Sleep County
is a
podcast
where we tell
bedtime stories for adults
designed to whisk you away into the peaceful, relaxing realm of Sleep County.
And these bedtime stories are so very special, because
each story is
written by Jazz Meyer
and is based on a real journal entry from her decades-long habit of chronicling her life. So they're sweet, they're special, and
they're just for you.
With the smooth, calming
voice of Blake Farha narrating
this weekly podcast, you'll be lulled into a tranquil and somnolent state in no time.
As best friends, See You In Sleep County began as a way to maintain and nurture our connection, following Jazz's move from Berlin to Portugal. And so
we decided we'd continue to develop our friendship by creating something beautiful together.
The response has thus far been fantastic, and better than we could have hoped.
In only a few short episodes, we found we have
listeners in over 50 countries
who not only listen to our beautiful stories to
fall asleep easier
, they also listen to it
on their commutes to work
, while
creating their own art
, and just as
a way to relax for a while
. We couldn't be more thrilled that this little podcast, which started out as a way for two friends to stay close, has begun snowballing into something that genuinely brings people joy, relaxation, and
respite from a buzzing, busy world
.
As artists and creators, the two of us believe that
few things are more important and magical than putting beautiful things into the universe to be enjoyed by others
. Of course, as is often the case, it can be difficult to focus on creating those beautiful things when we have to find ways to pay the bills.
By supporting this podcast,
you'll be ensuring that we can continue to nurture this budding creation
, and you'll be a direct participant in the enjoyment of making it blossom. With your support, we'll be able to create
more stories, more episodes
, and maybe one day dedicate the time to
making books and taking YOUR stories and turning them into sweet tales
to help carry people gently off to the magical realm of Sleep County.
Thanks for joining us, and we'll See You In Sleep County.


Much Love,


Jazz & Blake
----------
About Jazz Meyer
As a life-long creatrix, Jazz takes pleasure in exploring the ways in which art can bring about more meaningful human connection and improve the human experience for everyone. When she's not scribbling in her journal, or writing bedtime stories, she's facilitating workshops on Compassionate Communication or blogging about love and vulnerability. She adores humanity, nature, storytelling, gardening and overthrowing oppressive systems through grassroots love-based action.
Follow along with all her amazing work on instagram at
@liberation.and.loveAbout Blake Farha

Blake Farha is an artist, musician, and performer. He relishes losing himself in the creation of things which he can share with others so that we can all enjoy beautiful moments together. He currently lives in Berlin, Germany, where he has devoted himself fully to his creative pursuits, including writing and producing music, voice acting, improv comedy, and podcasting. When he's not busy recording audiobooks, youtube videos, and podcasts, he loves dancing in the sunshine, escaping into the forest, dreaming about van-life, and petting each and every dog that crosses his path.
He recently published his first novel,
Lost on the Way: A Journal From the Camino de Santiago
, which is the uncensored journal he kept as he marched 600 miles across Spain on an ancient pilgrimage to the city of Santiago de Compostella. It is available in paperback, ebook, and audiobook narrated by Blake himself.
Follow along with everything he makes on instagram at
@blakefarha
When we have 300 people in the Sleep County community, we'll start dedicating the time and energy to publish a paper-back, ebook, and audiobook version of Jazz's magnificent stories for purchase all over the world.
1 of 2
Become a patron to
Connect via private message
Recent posts by See You In Sleep County
How it works
Get started in 2 minutes