Francesca Turauskis
is creating Podcasts
Select a membership level
Adventure Ally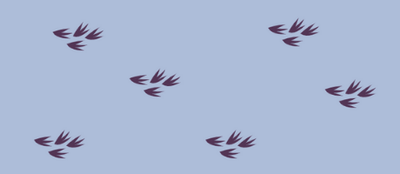 Thank for supporting me! People like you help make the crossover of epilepsy and adventure just a bit bigger, and more accepted.
$3 pays for a half-pint of beer (just!) to celebrate a job well done.
Includes:
A Patreon-only newsletter updating on all the behind-the-scenes stuff.
Your name as a supporter on the 'About' page of the website
Adventure Advocate
You really believe in spreading stories of epilepsy and adventure and are a true advocate for adventure for all.
$10 a month pays for one auto transcript, saving me a few hours of work! 
Includes:
Bonus 'Outakes' episodes
Plus everything in previous tier
Adventurer
You are invested in the adventure lifestyle. Thank you epilepsy adventurer!
$20 pays for a month's worth of webhosting.
Includes:
Get thanked at the start of the episodes
An entry in the end of season prize draw
Some Seize Your Adventure merch (after 3rd month of support) 
Plus everything in previous tiers
About
Seize Your Adventure is a podcast that explores the spectrum of 'adventure' through stories and interviews with people with epilepsy. It is geared toward people from both the adventure and epilepsy communities who want to listen to honest conversations about this crossover that has, until now, been hidden.

From long-distance hikes in Europe to skiing in snowstorms, the storytelling episodes will share life-changing journeys and the smaller moments spent between seizures.

The 'chats' with guests dive into the deeper stuff, the hidden aspects of taking on adventures with epilepsy - from carrying medication in a backpack, to assessing seizure risks in the wilderness and recognising limitations.

Other episodes investigate the perceptions of epilepsy and adventure within society.

Learn about epilepsy, then start planning your adventure.

Season One featured some of the most prominent advocates for epilepsy within the adventure community, including Jordan Wylie and Jake Quigley, as well as advocates from the epilepsy community such as Jade Nelson and Amanda Plomp.

Season Two showcases how epilepsy creates a constantly changing relationship with sports such as long distance cycling, hiking and surfing. It's a chance to live the adventure lifestyle vicariously, and the conversations about accepting and adapting to limits can help people navigate their own lives.
$100 a month will cover all the basic costs for Seize Your Adventure, such as RSS feed, website hosting, auto transcripts and internet.

This means I can get at least one episode out EVERY month, without losing money.

1 of 2
By becoming a patron, you'll instantly unlock access to 5 exclusive posts
By becoming a patron, you'll instantly unlock access to 5 exclusive posts
Recent posts by Francesca Turauskis