Ser Aymeric
is creating the Ser Aymeric Discord Bot
Select a membership level
Aymeric Premium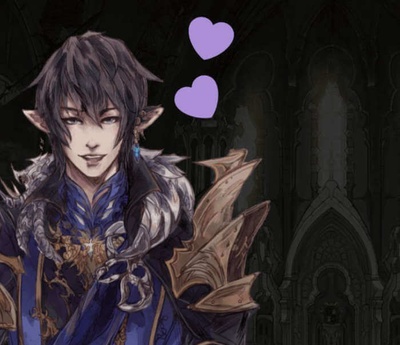 This tier is for those of you who want to reap the benefits of Ser Aymeric's best features and make your community stand out as one of the best! Premium unlocks for up to 3 Discord servers of your choosing.
Stream high quality music directly from YouTube and SoundCloud.
Analytics, see how your community is growing over time and when it's most active, e.t.c.
Reaction roles.
Significantly increased cap on streamers, Twitter & Reddit feeds, quotes & timers.
Embed Creator.
Special patron-only role in Ser Aymeric's Discord server.
Use the ?premium command to manage your servers.
Includes Discord benefits
About
Ser Aymeric is a fully customizable & feature rich bot for your discord server with a simple and intuitive web dashboard. You won't find a better Discord bot!
Features

Music streaming from YouTube & SoundCloud! Search for songs or queue an entire playlist. Control your music with reactions. Enable voting for actions (like skipping songs) and change volume/ equaliser settings.
Analytics about your Discord (member growth over time, etc)
Reaction Roles
Members level-up & earn rewards/ badges as they engage with your Discord
Streamer notifications (Twitch, Mixer, YouTube & Picarto)
Powerful moderation tools & auto-moderator
Giveaways
Get notified about new posts on Twitter & Reddit
Custom commands with self-assignable roles
New member greetings
Get information about your favourite TV Shows, Movies & Anime/ Manga
...and if you play Final Fantasy XIV

Beautiful character profile & equipment cards
Live Market Board data on any world
FFLogs integration - see your best parses for a given expansion
Detailed information about gathering nodes & recipes, mounts, minions, weapons and more!
Posts in your Discord when news & developer blogs are posted on the Lodestone
Detailed information about upcoming & previews maintenance downtime
I
f you don't play Final Fantasy XIV...
Well, that's okay! Because my FFXIV plugin is only 1 plugin out of 14! You're sure to find something to help make your Discord really great!
We are passionate about Ser Aymeric & with your support we will continue to deliver great new features & make the bot as powerful as he needs to be to provide them to you!
For more information:
Website
:
https://seraymeric.com
Twitter
:
https://twitter.com/serbotmeric

Discord
:
https://discord.gg/38GdPqK
To collect your rewards:
Connect your Discord account to your Patreon account
Join Ser Aymeric's Discord & stay there to keep the Patron role.
Execute the ?premium command to manage your premium servers
Thanks everyone & I hope you enjoy using Ser Aymeric!
Become a patron to
Connect via private message
Recent posts by Ser Aymeric