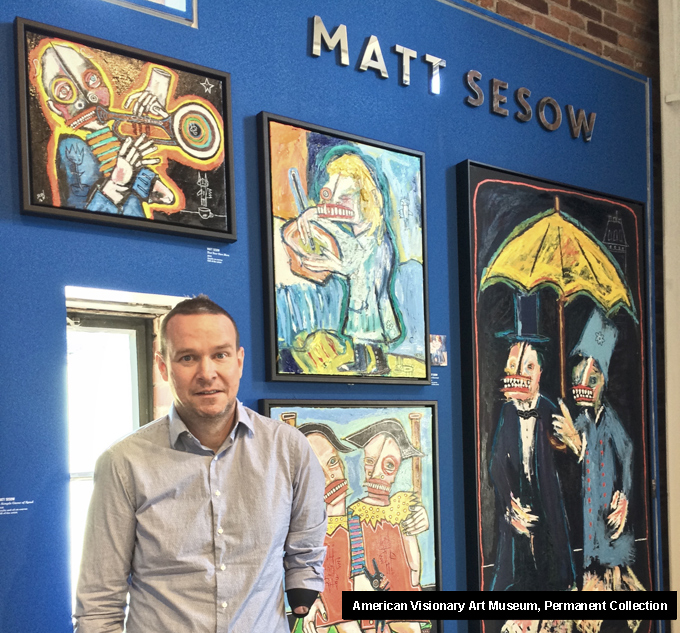 Hi, I am Matt Sesow... a painter from Washington, DC and I would like to thank you for visiting and considering becoming a supporter of mine here on Patreon.  Your monthly contribution will help support and inspire me to create a wider variety of unique paintings while providing you with the chance to own personalized artwork.
My business model since 1994 has been to create affordable museum-quality artwork that is affordable.  I have exhibited in major galleries and museums around the world. I am independent (self-represented) and enjoy working one-on-one with the people that hang my art in their home and businesses.  
See my latest paintings at  
new.sesow.com
My goal is to have fun with this and offer up a unique monthly personal touch to the many people who have supported me over the years as well as building relationships with people that are new to my art.   
THANK YOU, Matt Sesow
(a little bit more about me):
My paintings are included as part of the permanent collections in museums including the 
American Visionary Art Museum in Baltimore
which has over 28 of my original paintings. My work has been displayed in local and international exhibitions and was recently featured by the 
United Nations
on one of their postal stamps.  A 
documentary film
about my life and art was released in 2016 entitled "Join Hands: The Life and Art of Matt Sesow".