Sexplanations Road Tour
is creating Comprehensive Sex Education
Select a membership level
Citizen of Doe-nation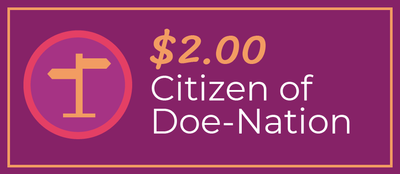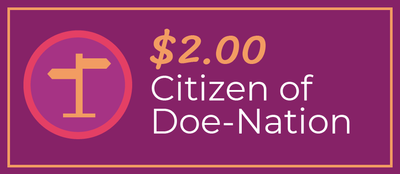 Thank you for being a part of our community and contributing to the cause. You are an official Citizen of Doe-nation. Feel free to send us a message and recommend places for us to take the sex ed RV.
Fluid Bonding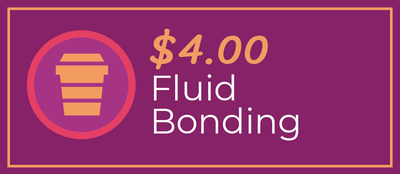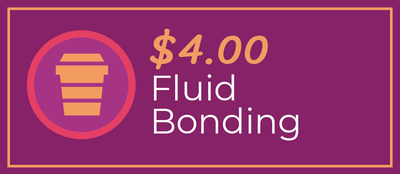 Think of this as a coffee or fresh-squeezed orange juice date (get it? fluids). For $4.00 a month you're increasing access to comprehensive sex education and unlocking access to polls. Something comes up that we'd talk about over tea, you're the ones we'll go to reason things out.  
Eating Out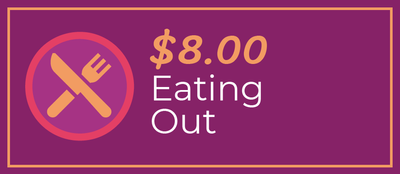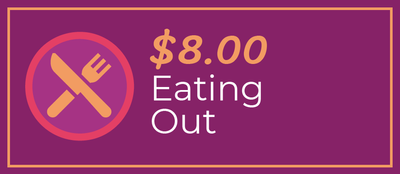 We've estimated that going out for breakfast is 8 bucks, lunch is 12, and dinner is around 17. While most of our meals will be made in the motorhome kitchen, some will be at local restaurants and eaten in your honor. 
About Sexplanations Road Tour
Our Story
Over the past seven years, we've created well over 300 Sexplanations videos on sexual health, enjoyment, and history. The YouTube channel has over 700,000 subscribers and that is in no small part thanks to the support of our audience. 
So, beginning in January of 2019 my partner and I drove around the country paying it forward by stopping in towns which might not have great access to sex education and setting up a stage to teach anyone who shows up about anatomy, pleasure, hygiene, and consent - anything our audiences want to know. With your support, we're encouraging an even wider audience to Stay Curious!
The more we raise, the longer this service project will continue. 
What We Need & What You Get
Your ongoing support through Patreon fuels the sperm mobile (RV), keeps me and my partner fed on the road, pays for his service as a driver/cook/plumber, and covers the occasional hot shower. 
All my Road Tour patrons will get updates on the influence this project has on communities including stories from the road. 
Other Ways You Can Help
If you can join me in keeping the Sexplanations Road Tour RV rolling, thanks! If not, there's plenty you can do to help.
Share information about Sexplanations including our Patreon page on Facebook, Twitter, Tumblr, and Instagram. 
Bookmark the tour website at https://curiousroadtour.com/ and let your community know when the RV is coming to your town. We're counting on you to spread the word!
FAQ
Didn't the tour already happen?
Yes, a form of it did happen. You can check out a video documenting it here:
https://www.youtube.com/watch?v=b-fePWVor9g
We still have this gorgeous sex educational RV though and a passion for teaching so the show goes on. 
Do you have new goals?
Our goals are the same: sex educate the planet especially communities that are under-served. The difference between the tour we just finished and this on-going project is volume. Instead of a faucet turned all the way on every day for five months, it's more of a drip or a quick flush -- we'll just do short bouts over time.  Like I said the RV is wrapped in sex education and we want to share its pretty face with the world. 
Is it better for me to support you on the SexEdRoadTour page or your main Patreon page for Sexplanations? 

Wow! It's really thoughtful of you to ask this. Either is beneficial. Both are. I guess it depends on what you want to communicate with your support. Do you want to see us focus more on videos or in-person outreach?
When am I going to get my perk?
Currently the perks are written to reward the people who supported the original tour. Most of these perks have been fulfilled. There are a few left to do like totebags. In the next couple weeks I will be offering some new perks to reflect the on-going nature of this project and you'll be invited to give your input. 
Can you just turn this Patreon page off and focus on the other one?
I've thought about that and maybe that's where things will end up. Right now though the channel and the service project are two different entities to me and it helps me to keep them separate financially. If people aren't keen on supporting the road tour in the future, that's okay. I'm just not prepared at this time to turn off the service arm of Sexplanations or to carry it by myself. 

Do you still need help with the project?
Oh my gosh, yes, I will always need help. Sexplanations is not and has never been a one-woman show. I need help. That being said, please only give of your time and money what you want to. If you're keen on volunteering, that's awesome and I'm happy to hook you up with ways to get involved. If not though, don't you worry. 
NOTE
The intro video and other publications refer to your donation as tax deductible. On November 28th this changed and donations while incredibly awesome will no longer be tax deductible.
By becoming a patron, you'll instantly unlock access to 12 exclusive posts
By becoming a patron, you'll instantly unlock access to 12 exclusive posts
Recent posts by Sexplanations Road Tour
How it works
Get started in 2 minutes