Zehmun
is creating "Sex Valley", a Hentai Game
Select a membership level
Farmer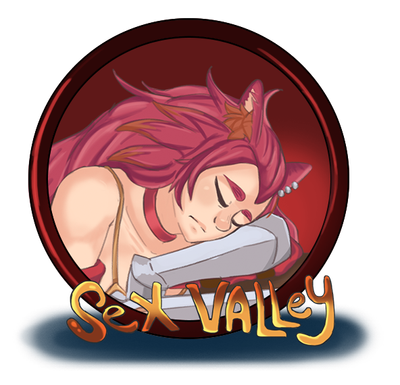 Access to exclusive previews and changelogs from the patreon feed.
You'll be notified of every content update.
Access to previews of SFW pictures.
My Eternal Thanks.
Farm King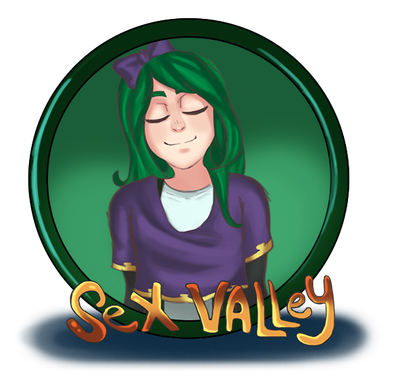 All of the above
Vote on the next Encounters and Characters to Develop.
Access to patreon version of the game.
Access to previews of NSFW pictures.
Agricultural Boss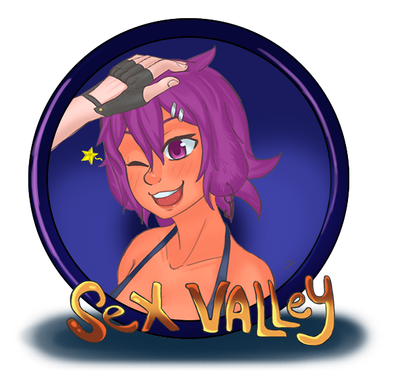 All of the above
 Vote on the development of "Sex Valley" next features. 
Access to PSDs files.
About
Windows Version:

The game is produced by two people, "Zehmun", that does the programming and "Elliniel", that does the art and most of the writing.
The story begins when the protagonist comes back to the town after 7 long years of training far away from home, honing his skills. Now, he is back and ready to meet and fuck all girls in town. The Game's world lore tells of a magic land cursed with a lack of males around, giving our protagonist, a male, incredible importance to the small port town of Pursolis, where the game takes place.
Sex Valley has 6 main characters, with each of them having their own personalities and likes and dislikes, making the way they are faced differently. There will be someone you can fall in love with.
We try our best to make each girl stand out from the crowd, giving them engaging personalities and background. Like the kind childhood friend, Lamir, the playfull fisher Clarine, the mean lazy guard Lene, the Innocent Illyana, the naughty merchant Elinnie and the gentle doctor Maribel. Given the conditions the world is set up, the girls accept the polyamorous nature of the land… most of the time.
* Important to note that one of the characters, Lene, has a dick and a vagina. But any kind of futa content is entirely optional if you rather not deal with this kind of stuff.
There is also a colorful cast of people present on the game, these minor characters help flesh out the world and keep it engaging and visually full.
Not all of them currently have a scene related to them, but they all follow their own schedules and quirks, with some being crazy, emotionless or plain dumb.
The game is developed on RPG Maker MV, but it is heavily worked on to make a unique experience, with a lot of mechanics like farming, gifting and a nice relationship system among other things. There are also monsters to be found, that after defeated can be "used" to for your better interest.
An important mechanic on the game is the way of how the player has the control of how their character will react to each situation, choosing from 3 options that correspond to one way of acting:
Gentle
Naughty
Submissive
Each choice will make you see a completely different scene depending on the situation, being able to lead to different images and sex poses to be seen. The Gentle one is based on a kind person, the Naughty is a guy that only wants to wet his cookie on some bitches, and the submissive will bend the knee to the girl and probably be dominated.
Of course, on each scene, the option will arise again, so you don't need to always follow the same one. The game also doesn't actually tell with choice is each, but it is quite easy to see with is wich.
The current plan is to work on each of the 6 girls, giving each of them a complete storyline, that will be told through a bunch of quests, schedule, various interactions, and scenes. For now, we will do 3 quests for each girl, that will tell their story and make her fall for the player.
Right now, we finished the first quest for each main girl, giving each plenty of content. Other minor characters also have content planned for them, with some already implemented.
We try our best to put up a new version each month, alternating between Patreon Exclusive versions and Public versions, sometimes it ends up coming sooner or later, but we try to keep everyone updated.
Google Docs:
https://docs.google.com/document/d/1SgkKfLhYuF_Mvrjskz5AMdOj45fU6o3RJ2rA3FmYJWg/edit?usp=sharing
Here is a document with all the scenes currently implemented in the game, it might help quite a lot if you are struggling to find scenes.
Updated to 0.2.10v
$412.84 of $500
per month
After we reach the goal of 500 Dollars per month we can spend a lot more time on the development of Sex Valley, increasing the frequency and quality of the builds.


4 of 4
By becoming a patron, you'll instantly unlock access to 50 exclusive posts
By becoming a patron, you'll instantly unlock access to 50 exclusive posts