Select a membership level
"The 7,000"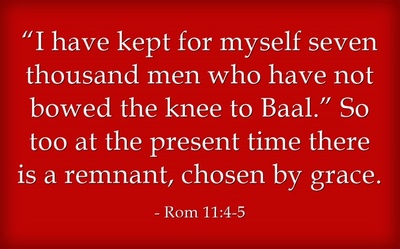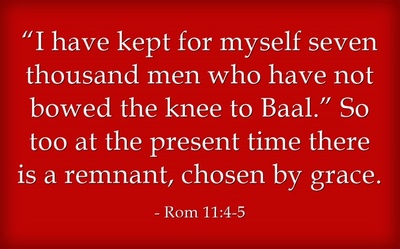 This is what everyone who subscribes receives:
Includes
Early access to my work
Exclusive access to me when I do a concert in your area
Exclusive access to some of my unreleased music
Exclusive previews of new music
Regular Google Hangouts for randomly selected patrons
Regular Q&A
Patron-only content feed
Patron-only livestreams
Random giveaways
Video breakdowns of your favorite songs from my catalogue
About shai linne
Hi Everybody,
Welcome to my Patreon page! My name is Shai Linne and I'm a Christian Hip-hop artist, specializing in what is known as Lyrical Theology, which is explicitly theocentric Hip-hop music that incorporates biblical doctrine and its many applications. I have been involved with Christian Hip-hop for 17(!) years now. I've done a number of tours and I've had the privilege of being featured on many independent and national releases. I've also participated in numerous conferences, both as an artist and a speaker. My first album, "The Solus Christus Project", was released in 2005 by 
Lamp Mode Recordings.
The mission statement of Lamp Mode is simple:
"Highlighting the character of God, while presenting the Gospel of Jesus Christ and a biblical worldview through hip-hop culture".
This has been my agenda since the inception of the label, and in the decade-plus since, that mission has not changed. Since 2005, I've put out a number of other albums:
The Atonement (2008)
Storiez (2008)
The Attributes of God (2011)
Lyrical Theology Part One: Theology (2013)
Lyrical Theology Part Two: Doxology (2014)
Why So Long Between Albums?

As you can see by that list, my last album was released over three years ago, which is an eternity from the standpoint of today's music industry. There are at least 3 reasons for this:
1. A Personality Reason
My personality is such that I never wanted to do music just to do it, or in order to meet music industry expectations. I have always been driven by particular burdens, and the desire to speak into what I see as lacking in Christian music. This was the driving force behind each one of my projects. Also, I personally appreciate artists who release music on their own timelines, rather than feeling the need to stay "relevant", keep their names in the headlines, or keep their faces in front of the cameras (Artists like Sade, Stevie Wonder, Anita Baker, and a few others come to mind). I want to put out music because I actually have something to say, not because industry protocol dictates that I should say something.
2. A Vocational Reason
Another reason for the delay is that I've been serving as a pastor since 2013, and in full-time pastoral ministry since 2015, having helped plant a new church in Philadelphia, PA. As much of a blessing as it has been to serve in that capacity, it has taken away time that would have otherwise been dedicated to music. I often receive the question, "How are you able to serve both as a full-time pastor and as an artist?" My answer is, "I'm not able to. That's why I haven't released any music in 3 years!" Some people are able to do both well, but I'm not one of them. I did music full-time from 2008 to 2013, and God faithfully provided for all of my needs, both as a husband and as a father of one. Four years later, my wife and I now have three beautiful children, and there have been many blessings to being on staff as a pastor. But it has obviously affected the output of new music. This brings me to the third reason for the long delay.
3. A Financial Reason
The reality is that the music industry has changed drastically in the last few years. The music world I'm entering back into is not the same one I left in 2014. Music streaming has become the predominant way that people receive music these days. While it's great for fans of music, it has been disastrous for artists, particularly independent artists. I did a long post about this on Facebook that you can read 
here
. I won't rehash what I said in that post now. What I will say is this: With album sales becoming a smaller and smaller part of artists' income, there has been a shift in how many musicians engage with their fans, which is why crowdfunding and sites like Patreon are so popular.
Under the old model, we could spend $30,000 for an album like Attributes of God to be made, and earn that money back in pre-orders and first week sales. These days, album budgets have been cut drastically due to streaming. Even with that, in order to make money, many artists spend massive amounts of time on the road, using touring and merchandise sales to provide income that is no longer there from record sales. For me, that route is simply not feasible. Faithfulness to my family and local church demand my regular presence for both. In order to make up for the loss of income due to streaming, there has to be another way. Hence, Patreon.
A New Season and Transition

For the last few years, I've turned down the vast majority of requests to do events, conferences and concerts that, while good things to do, would take me away from my pastoral duties. In talking with the other elders at my church, one of their desires was that I be able to maximize the opportunities that God has given me for ministry beyond my local context. With that in mind, I'm transitioning back to doing music full-time. My new album is finished and set to release in summer 2017. I'm also going to be giving my time to writing. (I actually just submitted the manuscript for my first book to the publisher. I'll share more about that at another time.) Here's where you come in.
I've always been hesitant to ask people for money, for many different reasons. While some of those reasons (apart from my own pride) may have been reasonable, I don't know that they were necessarily biblical. The apostle Paul dedicated an entire letter (Philippians) to asking for financial support. While I am certainly not an Apostle, I do consider myself a servant of God who has been given the grace to produce music that builds up and encourages His people. When I posted about the effects of streaming on Facebook, I was surprised by how many people expressed a desire to support me as monthly subscribers. This opened my eyes to a new way of looking at this, and it reminded me of something the Apostle Paul said to the church at Philippi:
"I rejoiced in the Lord greatly that now at length you have revived your concern for me. You were indeed concerned for me, but you had no opportunity." (Philippians 4:10)
Paul had a need. The Philippians were concerned about his need, but their concern had no outlet for tangible expression up to that point. Similarly, I see this as an opportunity for those who have benefitted the most from my music to actually play a role in helping me to make more music! This is why I'm excited about partnering with you in this way.
I'm not looking at this as merely an artist getting money from his "fans". Not at all. What I'm envisioning is regular interaction with a private community of people (no matter how small) who resonate with my music and message. This Patreon account is a dividing line of sorts. This is not really for casual "fans", but for committed supporters. For those of you who are blessed by my music and frustrated by the long gaps between albums, one practical question you have to ask is, how much is it worth to you for me to release music more regularly? More specifically, how much is it worth to you on a monthly basis? This isn't a question that even needed to be asked just a few years ago, but the music environment for independent artists in 2017 dictates that we wrestle with hard questions such as this. Everyone has a different answer to that question, but that's what I considered as I came up with an amount to ask for.
Let's Talk Numbers

I'm asking for $10 per month, or about 33 cents a day, which just sounds better. If you'd like to give more than that, I won't stop you, I promise. I'm also asking for a commitment of at least one year, if you're able. In exchange for your 10 bucks a month, here are 10 things that each of you will receive from me:
Receive my new albums before the release date
Regular Q and A's where I interact with questions you have for me about music, the Bible, life, ministry, etc.
Regular video posts where I break down your favorite songs from my catalogue, at your request
Exclusive content available only to subscribers, including blog posts, behind the scenes studio footage, rough song ideas and updates on projects that I'm working on.
Regular Google Hangouts where I randomly choose a group of you to have an hour-long convo.
Exclusive previews of new music
Exclusive access to some of my unreleased music
Exclusive access to me whenever I do a concert in your area
Patron-only livestreams
Random giveaways
And those are just the first 10 things that come to mind. I have other ideas as well. I'll still interact with the general public via social media. However, you will be my priority. Prayerfully, this is something you'll be interested in. I chose not to do the "tiers of payment" thing so as not to show partiality. Each of you will receive the same exact benefits for your support.
I have a number of projects currently on the table, including:
Lyrical Theology Part Three: Sociology
A Children's Album
2 Children's Books, including one about Penelope Judd
Another exciting book project that I'll share more about at the proper time
Your subscription will, Lord willing, help to bring these things to fruition in a timely manner. I'm really excited about this! From my standpoint, it will help to free me up to focus on music and writing. But I'm also excited from your standpoint, in an eternal sense. A few verses later in Philippians, Paul said:
"Not that I seek the gift, but I seek the fruit that increases to your credit." Philippians 4:17
I feel the same way about this partnership. What you give me will help me to pay bills, but what I'm hoping to give you is an opportunity to share in whatever fruit comes from my ministry from this point forward. Something that we can all rejoice in together when rewards are given at the judgment seat of Christ. In a lyric years ago, I said,
"Grassroots by Lamp Mode, in Christ we trust
We're looking for the 7,000 that's just like us"
That's an allusion to the 7,000 in Elijah's day who didn't bow the knee to Baal (Rom. 11:4). I don't know how many people will be interested in this, but my name for you is "The 7,000". I see you as the remnant, those who haven't bowed the knee to the idols of fame, mainstream success and even the Christian music industry's "superstars". If you're a committed supporter of my music, you clearly have an ear for what's not necessarily popular, but faithful to God's truth. I ask you to read 3 John 5-8 and prayerfully consider if you'd like to join me in this endeavor as a "fellow worker for the truth".
I'm actually curious to see what the Lord, who uses the foolish things of the world to shame the wise, will do with this. Y'all ready? Let's do it!
For the sake of the Name,
shai linne
By becoming a patron, you'll instantly unlock access to 138 exclusive posts
By becoming a patron, you'll instantly unlock access to 138 exclusive posts
Recent posts by shai linne
How it works
Get started in 2 minutes