Shakam
is creating Dude Drawings
Select a membership level
Full Access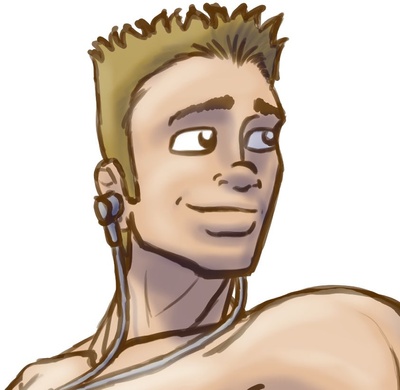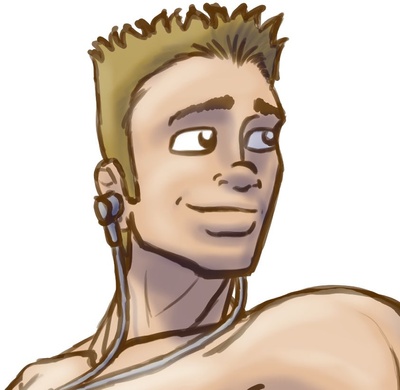 Get access to works in progress, polls on upcoming work, and access to completed pieces before they are publicly posted!

About Shakam
Hey there! Welcome to my Patreon page. My name is Shakam, I'm an erotic artist who likes to share smut with the world! Here's a little about the kind of content you can expect on this page:
- Content Overview
Most of my works are going to be almost exclusively gay men, usually relatively youthful adults, in-shape and well endowed. While there may be occasional nods to interests outside of standard sexual mechanics, most content will be pretty vanilla in the grand scheme of things. So you needn't expect pregnant dragons fellating bondage transformers or something, that's not this page, there's plenty of internet for those things to have their own spaces as well. My works will take the form of comic books, animations, and stand alone illustrations, all in the digital art format.
- Meet Eli McKaber
Eli is my main original character, more "gifted" than virtually everyone else in his orbit, Eli and his friends frequently get themselves into trouble in all the right ways. Often timid despite his toned exterior and extraordinary appendage, Eli usually unwittingly stumbles into sexual exploits, and then tries to make the most of the situation.
- Welcome to WoodPort
The world Eli and his friends find themselves in is the coastal city of Woodport. Your standard mid-sized city, Woodport has all your standard modern features, and a past that has effectively made the city a haven for men with other men on their minds.
- Commissions and Content Feedback
I do not currently accept commission requests. I enjoy drawing for the fun of it, and I don't want to turn this into something I resent or do because I have to, so with that in mind I don't take overt direction on my work. That being said, I do very much appreciate feedback and suggestions. If you'd like to see something specific or have an idea of something I should draw or how I can tell a story, I'm happy to hear it, I'm just not compelled to follow the suggestion. ;)
If you'd like to see works in progress and take part in polls on what should happen next, join at the Deluxe level to see those options.
So that's a bit of an overview! If you've read the above and want to join the group, I'll see you inside! Hope to hear from you soon!
By becoming a patron, you'll instantly unlock access to 107 exclusive posts
By becoming a patron, you'll instantly unlock access to 107 exclusive posts
How it works
Get started in 2 minutes