*** IF YOU'RE HERE FOR PERSONAL SONGS VOLUME 3 - CLICK THE ORANGE "BECOME A PATRON" BUTTON TO GET STARTED! IT'S QUICK AND EASY. THANK YOU FOR YOUR SUPPORT.
 😊
Hi! We're Shannon Curtis and Jamie Hill. If you're here, you're probably at least somewhat familiar with what we do. While we each have work that we do under our respective names — 
recording artist
and 
record producer
, respectively — more often than not these days people tend to think of us as being a unit. This is fair. a) We're married, b) 
we tour together a lot
, and c) at this point, even when we're doing something that will get put in the Shannon bucket or the Jamie bucket, we're generally both working on it.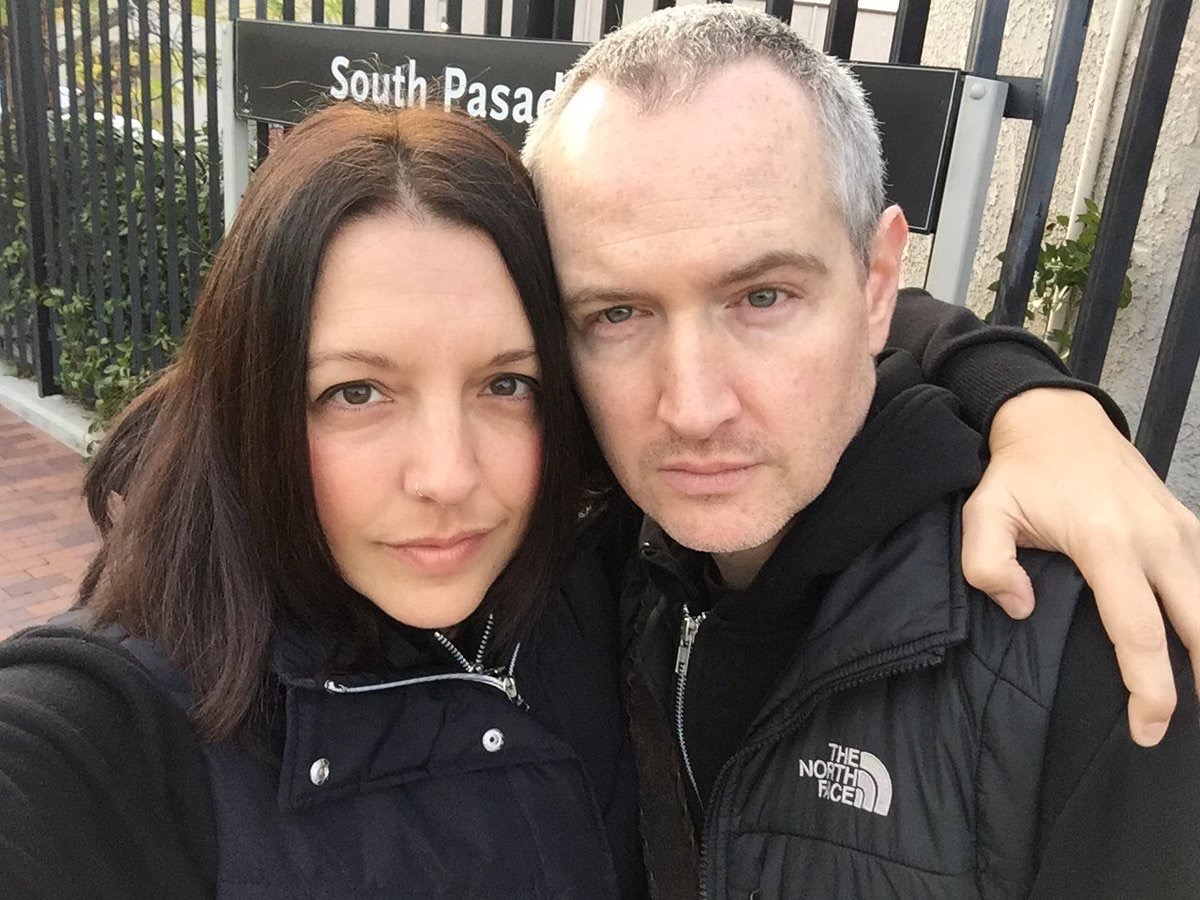 As we've grown together, our work has branched outward in some unexpected ways. We still make a number of records each year, together and with other people. That hasn't changed. But more and more, there are other components to our daily life — and this Patreon is a way for us to help sustain that extra "outside the box" work that we do together.
These joint efforts include:
Community engagement and leadership. We started off just making music. But as you've seen if you've been on our journey with us, the community-centric nature of what we do has taken on a life of its own. These days we function as the loose center of a passionate community of people with whom we have meaningful, interactive, ongoing relationships. We do our best to live our lives with wide-open eyes, and to advocate for people and causes that need it. We believe our leadership of this community is a powerful opportunity to inspire other people to create positive change in their lives and in their worlds. 
Artist mentoring. We believe the world is changed for the better when independent artists are empowered to make their voices heard. Any given week, between the two of us, we spend on average about 10 hours mentorin, encouraging, providing feedback, helping with songwriting, giving career advice, coaching people on how to do house concerts, and so on. It's incredibly rewarding. There are voices out there that deserve to be heard. We're doing what we can to help.
Writing. We want to help as many people as possible to be able to do art full-time on their own terms. In service of this goal, we put as much as possible of what we've learned into writing. Sometimes this writing is in article form; we have each had a bunch of articles published in freely-available artist-centric outlets. And sometimes the writing turns into books! We have one book already out under Shannon's name — a how-to book for doing house concerts. We're working on another book under Jamie's name — it will be a series of essays and meditations from learned experiences on how to do independent art better.
Supporting our Patreon helps support all this extra stuff that we do in hopes of helping make the world a slightly better place. THANK YOU. We couldn't do this without you. 
Want in? Got $3?