Sharla Ember
is creating Original Music, Meditations, Sound Healings
Select a membership level
Thank you so much! I'm really excited you've decided to go on this journey with me.
Receive access to my patron only stream 
Also, receive a self-induced incredible feeling that comes when you give. :-)
BE THE FIRST TO RECEIVE MUSIC DOWNLOADS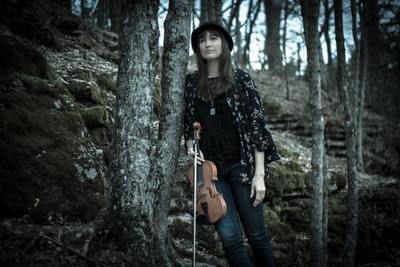 You'll receive a Downloadable MP3 of each new song long before I release it to the public!
Access to my patron only stream 
Plus that incredible giving feeling again.
HAVE YOUR NAME LISTED!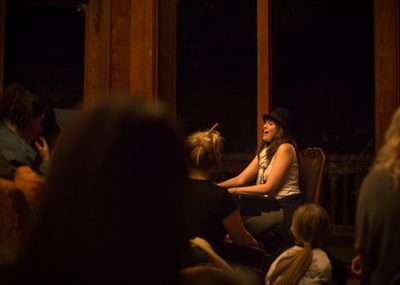 All above rewards, plus...
I'll add your name to the thank you's on my next EP and in a release post!
Gain access to behind the scenes footage for videos and recordings
heaps of love returning back to you!
About
HI BEAUTIFUL PEOPLE!!
Welcome to my Patreon page! THANK YOU for being here! It's a HUGE passion of mine to spread a message of peace, equality, acceptance and unconditional love into the earth through music. With your help, Patreon is an incredible tool to do this! Patreon is a place where musicians, artists, creatives, people of all kinds and interests really, can raise the money they need to do what they love by being exactly who they are. How cool is that!? It's mind blowing.
HOW IT WORKS...
When you sign up for a
$2 or more per month tier
, you get my music before anyone else! I create a new song almost every month. This means, you'll get a new song of mine almost every month before I send it out into the wild. 
There are other tiers as well with even more perks. For example... In the
$5.00 a month tier
I will 
mention your name in the thank you's of my EP and on a release post when the EP is finished.
  In the
$10 per month tier
you'll get all of that plus you'll receive an
autographed
hard copy of my next album! 
Just venture over to the right side of this page (or further below if you're on a mobile) to check out the other tiers that are available. With our little exchange we can be the change we want to see in the world.
It'll all be set up on automatic and you can cancel at any time.
WHERE THE MONEY GOES...
I'm always in the studio working on new songs. In order to effectively produce and market the music that I make it takes money. I'll be spending the money on studio time, music videos, marketing and packaging. My life partner, Ben, is an incredible musician and producer as well. It's our dream to have our own studio to really be able to let the creative juices flow and bring it to you. So we'll be also spending money on the equipment we need to make that happen. 
The more you're able to donate, the more elaborate the rewards I'm able to give back to you. Furthermore, the more money I raise here, the better the product I'm able to bring to you.
You can even set the maximum amount you're willing to spend in a month so you don't go over your budget.

This site isn't really set up to give one-time donations. If that's something you'd rather do, you can 
donate here.
These types of pages are truly allowing artists like me to still do what they love and make a living doing it. It opens up so many amazing opportunities and I'm so grateful that you can be a part of it! Thank you!
WHAT DO I DO?
If you know me already, you know that I do a lot more than create songs. My main desire is to help people open up and see their incredible worth and beauty they are inside.
I grew up in organized religion. Some of what I experienced was positive and life-transformative, but a lot was not. Fear was at the root of almost all of the teachings and interactions. In 2003, I had an incredible breakthrough. I discovered God as unconditional love. I decided I would stop following any thought or belief system that stemmed from fear. This experience radically changed my life.
I now help others break free from fear-based conditioning and limiting belief patterns so they can step into their innate peace and power. 
I believe we are unconditional love in the deepest part of us. Any fear, hate, anger, resentment or jealousy that shows up in our lives is just a part of us that has forgotten that we are Love. 
I'm a transformational teacher, spiritual mentor, divine channel, healer, singer-songwriter and multi-instrumentalist. I work with people to truly get in touch with their core, heal from pain and step into their incredible power to live the life they want to live. 
WHAT I'LL BE CREATING...
Which brings me to the content that I'll be sharing with you here on Patreon. 
I'll be sharing original music with videos and downloads. I'll also be sharing meditations and videos that help to bring about transformation in all areas of your life! 
Check out my rewards to see all I'll be offering and determine which tier works best for you!
Also, come visit me at 
sharlaember.com
for more on breaking free from fear-based conditioning and transformational teaching/healing, . xo
Thank you so incredibly much for your patronage!!! 
Love to you all!
Sharla xo
By becoming a patron, you'll instantly unlock access to 10 exclusive posts
By becoming a patron, you'll instantly unlock access to 10 exclusive posts
Recent posts by Sharla Ember