Sharon Davis
is creating swing, jazz & burlesque
Select a membership level
Supporter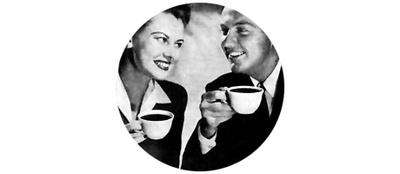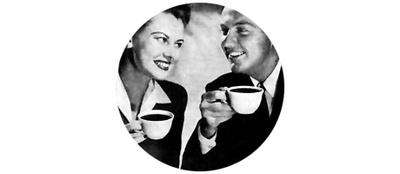 You're supporting me just because you enjoy my work and believe in what I do. Sure it's just the cost of a coffee, but to me it's huge. THANK YOU. Seriously, every penny helps and it means so much that you're here with me. Become my Supporter Patron and you'll get: the right to call yourself a patron of the arts! My deepest gratitude and a warm fuzzy feeling for supporting an independent artist. Patron-only updates & announcements on all my projects before they drop anywhere else on the internet.

Apprentice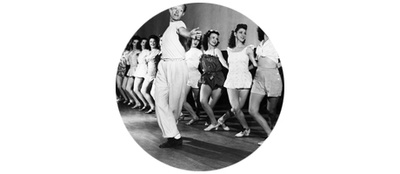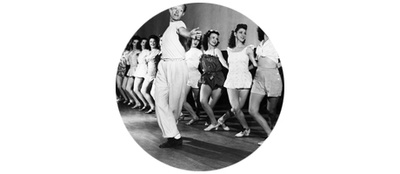 You're supporting me and even more, you're learning to dance. Damn, that makes you brilliant! This tier is for my magnificent students all around the world and anyone who'd like to learn to dance swing, jazz or burlesque. Become my Apprentice Patron and you'll get: exclusive access to a growing library of dance videos, posts and resources, plus everything in the previous tier. For you, that's around the price of just a single dance class each month. But for me it means the world, thank you SO much!

Ambassador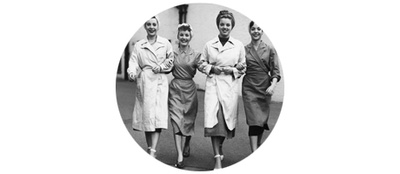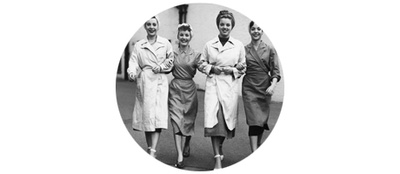 Wow, you're supporting me a lot, dearheart, and I love you for it!  This tier is for dance teachers & performers. If you would like to teach my material or perform my routines… you can! Become my Ambassador and teach my steps, routines or lesson plans to your students, or use my choreography in your shows, with my full permission and blessing for as long as you remain subscribed as an Ambassador.  Become my Ambassador Patron and you'll get: everything in the previous tiers, plus exclusive teacher resources and my full permission to teach my material or perform my routines at any time you are currently subscribed to the Ambassador tier.



About Sharon Davis
Quick "How This Works"
If you want to help me bring swingin' dance routines, big-hearted dance classes, jazzy projects and good vibes into the world, become my Patron! Want to support me just for love? Pledge the cost of a cup of coffee each month! Or pledge a bit more and you'll get access to my exclusive library of dance videos and resources. But more than anything, you'll get my profound gratitude. THANK YOU. Seriously.
What is Patreon?
If you're new to Patreon, here is a great
primer video
that pretty much explains it. But essentially how it works is:
You choose a tier of patronage (Supporter, Apprentice or Ambassador), depending on how much you want to pledge to me monthly. Each tier has different benefits. You can pledge the suggested amount for that tier, or you can choose to donate more than that, if you're a total baller! You'll be charged in British Pounds, US Dollars or Euros depending on your location. 
Give Patreon your credit card or Paypal details, and you are charged on the day you become my Patron and then on the 1st of each month going forward. You can easily change tiers or cancel at any time.  
(Quick warning: if you join close to the end of the month you will be charged immediately for the rest of this month and then again on the 1st for the next month (at midnight in the Pacific time zone). If you don't want to be charged twice in close succession, wait until the 1st of the month. If you are joining on the 1st of the month, check you sign up after midnight Pacific time, or you'll be charged twice in the same day).
Want a 15% discount? You can sign up for an annual membership! Committing to support me for a whole year is a big deal, wow THANK YOU! You'll still get to choose if you want to pay for a whole year upfront or pay monthly, and you'll be notified in a year before you're charged again, if you want to cancel. 
You can access my library of Patron-only stuff here on my Patreon page, either in your web browser or in the Patreon app. There's also an overview of what's in the library here.  My wonderful Patrons' support is helping me use the Coronavirus shutdown to build my own swing studio in London, which I'm hoping to open in November or December 2020. It's a custom-built space not just for real-life classes, but also for filming new videos for Patreon! So the library of content for my Patrons will keep growing. 
4. Leave comments or DM me on Patreon to stay in touch. And use the hashtag #learnwithsharondavis to post videos of your progress on social media, so we can all support and cheer you on!  
About Me
My name is Sharon Davis and I'm a dancer and dance teacher. I'm half Australian, half English and I live in London. My big love and keep-me-awake-at-night passion is dance and music. Specifically from the 1920s, 30s and 40s. So I've been dancing swing, jazz and burlesque for almost 20 years now. I had the great honour of learning from some of the original creators and legends of these dances, most of whom have now sadly passed on. I've made it my mission to keep the flame alive and pass on the knowledge & beautiful spirit I learned from my teachers.
I don't know how I got so damn lucky, but for the past 15 years it has been my job to teach and perform my dance all around the world - as Sharon Davis, or in the burlesque world, as Bonnie Fox.  I'm also obsessed with the history of jazz music and all its authentic dances, so I've spent tonnes of time researching the subject and trying to educate the world about this gorgeous, joy-filled, deep-as-the-ocean artform. I own a dance & music school in London. 
How I've ended up on Patreon
So, like so many creatives globally, the Coronavirus crisis brought me to my knees.
My main source of income is teaching and performing at swing dance festivals, in cabarets and burlesque shows, all over the world. Yep, dream job... until the world closed for business. Every festival or show I was booked at through to 2021 was cancelled...  an entire year or more of work vanished. 
My London dance school and all my London dance classes were shut down. I have teachers that I employ at my school and I managed to honour their contracts and pay them for the rest of the cancelled term, but we have remained closed since then. Rent on our hired dance studios around London was still demanded, since the UK government did not force them to close officially. So not only did we have to cancel classes and refund students, but suddenly we were in the red, paying for months ahead of expensive London dance studio space we couldn't use. Many of my wonderful, generous London students refused refunds or forfeited their class credits in solidarity, but we were still in a hole.
Usually I might have a cushion of savings to buffer me through these times, but in spectacularly tragic timing, I had just poured all my savings into a long-held dream.... of owning my own performing arts space here in London.  In January I took on premises and we began rehearsals. But it all ground to a halt as my income vanished, dance classes were shut down and the UK entered a full COVID-19 lockdown. With yet another set of rent and bills to be paid, on a space we couldn't legally open to the public, it was a scary place to be at earlier in the year. It seemed like my business had vanished, my dream was dead in the water, I was paying bills on spaces I couldn't use, and slipping through the gaps of government support. Not to mention worrying about... you know, feeding myself and all that.
But with the amazing support of my Patrons, I've survived 2020 and best of all, been able to hold on to my venue. But I'm just deeply grateful that I've been able to cover costs and keep the dream alive.
So that's where you come in, dearest one! If you love me, love my work or love my classes, JOIN ME! Or if you've never met me and just want to learn these delicious dances, come and join my jazz family! We're going to dance like nobody's watching. We're going to live a life full of jazz. We're going to connect with like-minded souls. We're going to educate our feet
and
 our minds. Let's do this!
Where will your money go?
Your donations are going to help me:
get through the Coronavirus crisis, feed myself and not have to go into massive debt
continue making dance and bringing my personal vision of happy swing, hot jazz and vintage burlesque into this world
keep on sharing my knowledge as a teacher and stay connected to my students who are my heart and soul! I can build a library of online resources here for my wonderful Patrons, and be able to return to teaching real-world classes and workshops when it's safe
make my dream come true of opening my own swing & jazz bar in London, so you can all come have a martini with me in better times!
Questions?
You can email me on
[email protected]
If you'd like more information about how Patreon works or need help with your Patreon account check out Patreon's support page or contact their support team directly at: 
http://support.patreon.com
Image Credits
Heartfelt thanks to the talented illustrators & photographers whose marvellous images of me I've used here: Flapper illustration by Noelle Davies-Brock. Photos thanks to David Woolley, Christoph Gurtner, Christian Ostmo and Rankin Photography. Love you!
250 Patrons? OMG am I dreaming? First of all: THANK YOU. A MILLION TIMES THANK YOU. To celebrate, we'll have a big livestream party and Q&A where you can ask me anything and make requests for Patron content. Then I'll get busy making the most popular suggestions. So fun! 
3 of 4
By becoming a patron, you'll instantly unlock access to 78 exclusive posts
By becoming a patron, you'll instantly unlock access to 78 exclusive posts
Recent posts by Sharon Davis
How it works
Get started in 2 minutes