Shulem Deen
is creating essays on writing and living
Select a membership level
You're a Pal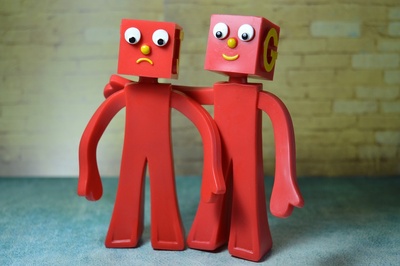 This makes you a real buddy. A jenyoowine, can't-miss-it, honest-to-goodness friend. Friend me on Facbook!

You also get access to patron-only posts, including updates on various projects, and other too-hot-for-public type thoughts. That's worth the price of admission right there. 
You're My Abe Lincoln
You've got wisdom. You've got principles. You wear a stovepipe hat. (Well, you should if you don't.) You get access to patron-only posts, our patron-only community section, plus a signed copy of my award-winning book, "All Who Go Do Not Return." Say howdy via email, too, and let's chat sometime. 

Please note: the book is sent following sponsorship of three billing cycles. 
You're My Mechuten!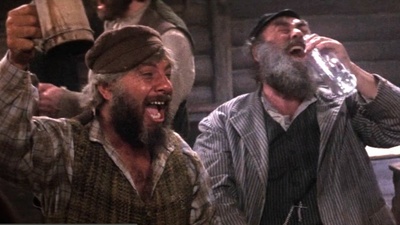 You're my main man. Lazer Wolf to my Tevye. I wear a shtreimel to your kid's wedding. Bosom buddies for life. You get access to patron-only posts, our patron-only community, plus: if you're local to NYC (or will be soon), let's have a cup of joe. Or a beer. On me. Sweet, eh?
About
I am a writer and cultural critic, with an 
award-winning book
and 
a respectable number of essays
in high-falutin' places (
New York Times
, hello?) and also less-falutin' but still pretty darn good places. The sneaky truth is, though, that unless you're earning $3 per word from the
New Yorker 
(which I am most certainly not), or you're the author of "Cat Person" (oh, how I wish), writing provides no path to subsistence. 
So what's a writer to do if he's gotta eat, pay rent, and keep an active Netflix subscription?
For this I turn to you, my friends, fans, critics, enemies, and slant-lipped skeptics. My work is good, my work is important, my work is the shizzle. Now I'm asking you to be a pal and be a patron. 
So you ask: what
exactly
am I doing that is so worthy of your support?
It's all about my newest project: School of Nonfiction
.
"
School of Nonfiction
" is a book-length, systematic essay series exploring the art and craft of nonfiction writing. The content is geared towards writers but can be equally enjoyed by non-writers. Essays will be published bi-weekly at the "
School of Nonfiction
" section of my website. 
In addition, I will be writing one nonfiction essay per month, either in the "Personal" or the "Politics and Culture" category. These will be my own contributions to the practice and discipline of the nonfiction form.
Being that I'm so good at math, I can tell you this means 
three new essays every month
for your reading pleasure, and to which your patron pledges will apply.
IS THAT IT?
Nope. Not done yet.
"School of Nonfiction" is not just a collection of essays. It is also a community. The essay collection forms the nucleus, around which we, together, explore the craft of writing and the art of living.
Once you sign up as a patron, you will be part of it all. So go ahead and pledge any amount large or small -- be it $1 or $1000 -- and 
then drop a note in the Community section
introducing yourself. 
Anything else?
Yes, indeed! 
A lot more things, although these are separate projects, to which Patreon pledges do not currently apply. They do demonstrate that, on balance, I am an upstanding dude, and that my projects are worthy of your support.
Here's a partial list of what else I'm pursuing or is forthcoming:
An expanded "School of Nonfiction." My hope is to include articles by other writers, as well as interviews with interesting people in the book world, video content, and a lot more.
Lots of opining on general topics. One thing about me is that I can and will express anything residing in the noodle. That means I will continue to offer rock-solid opinions on politics, religion, science, books, food, sex, beaches, laughter, sadness, cats, cats vs. dogs, dogs vs. goddamit-I'm-not-a-pet-person, movies, TV shows, the best TV shows, the best of the best TV shows, the definitive verdict on The Wire vs. The Sopranos, a tentative verdict on Jesse Pinkman vs. Walter White, and much, much more.
A novel in progress. This is a work I am passionate about and very much hoping it will be my next published book. It is brilliant, it is bold, it is funny, it'll put Dostoyevsky to shame and make Hemingway look like an amateur. You wouldn't want to be the cause of this book not being written, amirite? 
A memoir in progress. You heard that right: I have another memoir in the works. No, it is not about ultra-Orthodox Jewish life, or about leaving that life, or anything to do with religion or insular communities, or anything of the sort. All I can say is that it's worth waiting for. This is all top secret info. I'm telling you on condition you tell no one.
Ongoing publications. I am a regular contributor to various publications on a freelance basis. These pay a small amount -- not nearly what the pieces are worth in time and effort. While these items will not be "creations" for Patreon pledges, your pledge will be supporting it all by extension.
Some old media, some new media -- including film and television projects which are so top secret I cannot speak of them yet, but I can offer hints that will tantalize and titillate. Hit that pledge that offers you a coffee meetup, and who knows how much more I might say.
General mischief. I stir up a bit of trouble every now and then. If you've followed me on my personal Facebook page, you might have seen some of it. Depending on what side you fall on a particular issue -- from healthcare to Israel/Palestine to every upstanding American's right to a fat blunt of high grade cannabis -- you might want these to continue. Just saying.
I am worth the air I breathe. I occasionally advocate on behalf of others, try to make the world a better place, and all that jazz. I don't like calling myself an activist. I'm just a guy, who occasionally.... acts? activists? activates? Never mind. Point is: my presence in the world is, on balance, a net positive.
These are a lot of things. If I were you, I'd support me. Wait -- no -- if I were you, I'd support you. Because I'd be you. Right? Logic. The point is: I'm thrilled you've stopped by my Patreon page. I hope you'll stay a bit. Make yourself at home. Eat a snack. Water the plants. Rummage through my stuff, why not. Just, before you leave, click the button. You know which button. Yes, that button.
Thank you. Couldn't do it without you. Mwah.
Shulem
P.S. There are some rewards on the side, which are meant to mean something, although honestly, I think the best reward is the community we create. By signing up to be a patron, you get access to my patron-only posts, and -- more importantly -- you get access to the patron-only forum on this page, where you get to post, comment, and interact with other patrons. I'd do it just for that. If I were you.
Update: June 13, 2018
To clarify a bit more, for those who have asked: this is a request to those who have found value in my work, and are eager to see more of it, to make a token pledge of support, for as little as $1. Writing cannot be commoditized, and so there's no product to sell per se. The writing supported by this Patreon page is and always will be published for free and is open and available to all. This is a mere humble request: would you consider a small gesture, and I might offer in return gratitude, friendship, and something of value through my work?
Thank you for reading, and for considering.
With 250 patrons, I'll be able to keep going with my primary objective: put out consistently good writing, and create a community around it.
1 of 3
By becoming a patron, you'll instantly unlock access to 4 exclusive posts
By becoming a patron, you'll instantly unlock access to 4 exclusive posts
Recent posts by Shulem Deen