Sheryl Lynn Foundation
is creating Education & Empowerment for Children
Select a membership level
Supporter
Pledge any amount you feel comfortable with! All pledge levels provide access to my Patreon page and support SLF's growth through my commitment.
Backer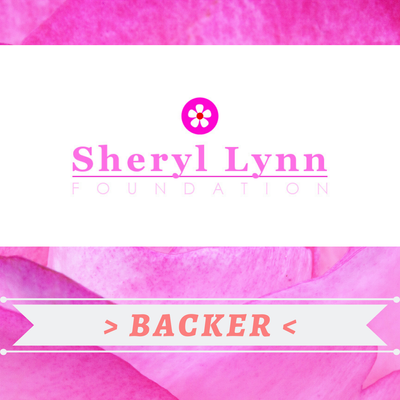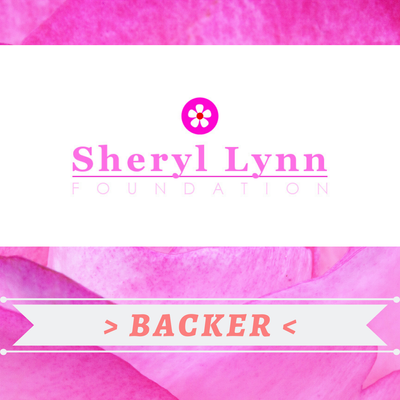 Pledge any amount you feel comfortable with! All pledge levels provide access to my Patreon page and support SLF's growth through my commitment.

Extra Perks: 
Special Patreon newsletter
Contributor
Pledge any amount you feel comfortable with! All pledge levels provide access to my Patreon page and support SLF's growth through my commitment.

Extra Perks: 
Special Patreon newsletter
Behind-the-scenes videos
About Sheryl Lynn Foundation
[COVID-update: Due to a total lockdown in the Philippines, it was better to leave the country, so I have been managing SLF remotely & part-time again and redirected all Patreon donations directly to SLF's bank account. Thank you kindly for your ongoing support!]
Support me, support them! 💞
Welcome to SLF's Patreon page, which allows me, Sheryl Lynn - founder of SLF - to
commit fulltime
to my #1 passion of being of service and sharing my heart with our younger generation. For the past 12 years I've been doing this on a
voluntary
and
part-time
basis through the various projects of the Sheryl Lynn Foundation, focused on education & empowerment of children living in poverty in the Philippines. I'm now taking a leap of faith, hoping to turn this passion into a self-sustainable & full-time commitment, so I can run the foundation and serve the youth in the best way possible.
Children hold the key to the future of our world
and with the evolution of consciousness on the planet, this young generation holds a powerful potential for change, if given the chance. Being half Filipina, it naturally made sense for me to be of service in the Philippines, where the need for help is great, but I also hope to someday offer means of support to kids on a global scale. For now, the Filipino youth have stolen my heart; I've witnessed the challenges that poverty brings them, but I've also seen their drive & resilience as an integral part of the culture they grow up in. It's inspiring.
Up to now, I've used my career in entertainment as a DJ, host and beauty queen (
Miss Netherlands 2006 & Mrs. Globe 2013
) as a platform for SLF and I graduated with honors in Cultural Anthropology & Development Sociology from Leiden University as an investment in the foundation as well.
The goal in mind has always been SLF
, however, the majority of my time had to be prioritised towards the means to this end: my studies & my career. The result has been - at times - a sense of falling behind and missing opportunities to maximise SLF's potential, although I'm of course very grateful for the children & families we were able to help so far with the support of amazing board members, volunteers, donors & local partners.
After a time of going inward due to some personal challenges which we all seem to go through in life, it became clear to me that in order to truly realise the highest vision for SLF and make the foundation grow, I have to reorganise & reprioritise my endeavours. So I've decided to make SLF my fulltime commitment and learned to accept that it is okay to be compensated for my time in order to sustain myself while doing so. And with this,
I humbly ask for your help.


Since SLF is still a relatively small foundation it does not make sense yet to have any paid staff, but in order for SLF to grow and reach more youth, the foundation does need a capable CEO that is fully committed to fundraising, marketing, PR, project execution and all other management & administrative tasks. I know with every fibre of my being that
this is what I am meant to be doing,
but so far I've only been able to do so much, as I simultaneously had to put my focus elsewhere to make a living.
Setting up this Patreon page will hopefully allow me to fully devote my time & talent to the service of SLF, by getting the financial support to do so. I sincerely hope that you will
become a patron of this legacy
that I've been building since 2007, allowing me to realise a long-cherished dream & vision to the fullest. Please visit
SLF's website
and watch the video above (
click CC for English subtitles
) to have an idea of the foundation's work so far.
I'm leaving for the Philippines mid-January (2020), aiming to connect with as many school children as possible, providing
school supplies
where needed the most and conducting
empowerment workshops
to expand children's awareness in regards to self-worth and knowing their true creative power within. By becoming a patron today and selecting your preferred membership level, you make it possible for me to free up my time to
prepare & execute this project
for the months to come.
You can of course also make a donation through SLF's website to fund the project directly and if you are perhaps interested to make a corporate donation, please
contact me
to discuss collaboration options. Last but not least, it would mean a lot if you could
share my Patreon page
and the accompanying video in your network or on social media.
From the bottom of my heart, thank you so much for all your support and for believing in me & this cause!
Sending much love,
Sheryl Lynn 🌸

*Change or cancel your membership at any time. As soon as SLF grows into a non-profit that can employ me, I'll notify you, so you can decide if you'd like to end or redirect your pledge to SLF directly.

**Your pledge today will go towards this month's contribution and you will be charged every 1st of the month thereafter.

By becoming a patron, you'll instantly unlock access to 8 exclusive posts
By becoming a patron, you'll instantly unlock access to 8 exclusive posts
Recent posts by Sheryl Lynn Foundation
How it works
Get started in 2 minutes