She's Got Claws
is creating music
Select a membership level
Persian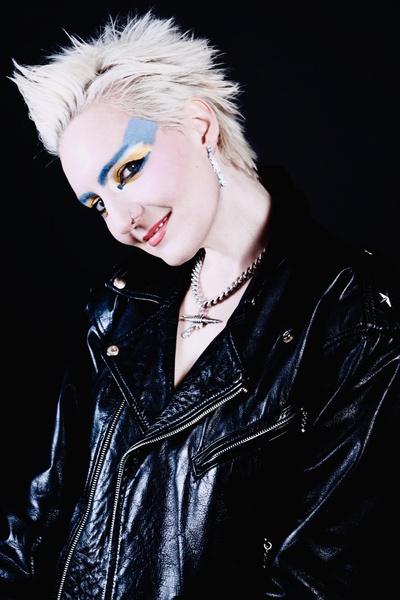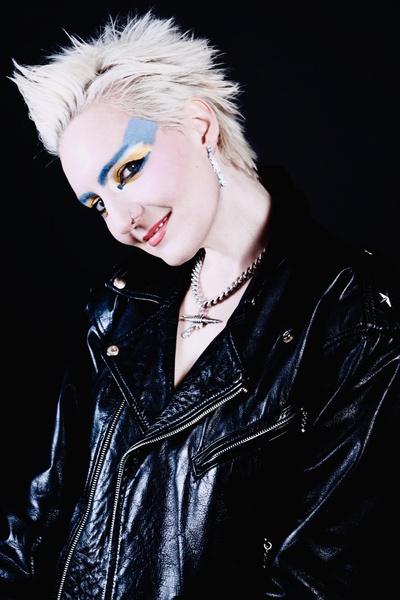 Hello my sweet Persians, welcome to She's Got Claws.

Persians are relatively quiet and sweet cats who love to chill.  So this tier is about bringing you into the Claws fold with very little fuss.  

You are giving me General Support, so I can keep creating electronic based songs in my studio.

I will give you photos, song clips and you are invited to the listening parties online, which are only available to my Patrons.

I will also give you an exclusive art card with a personally signed thank you message. 

Thank you for your awesome support and I look forward to your lovely comments on the posts  ... Micci xxx

*Art card will be sent to you when your first Patron payment has cleared.
Behind-the-scenes content
Sphynx (Official Patron)
Hello my gorgeous Sphynx! 

You are known for seeking out warmth, chilling in the sun, you're the first to greet people and love to entertain.  Please allow me to entertain you with this tier.  

I will give you exclusive photos, song clips and videos when I'm working and performing in the studio.  You're invited to the listening parties too. 
I will send you a very special art card, personally signed with a message to you and lots of other free gifts, including badges and special thank you gifts.
Thank you for your awesome support ...  Micci xxx

*Your art card will be sent out when your first payment has cleared.
Behind-the-scenes content
Siamese (All-access)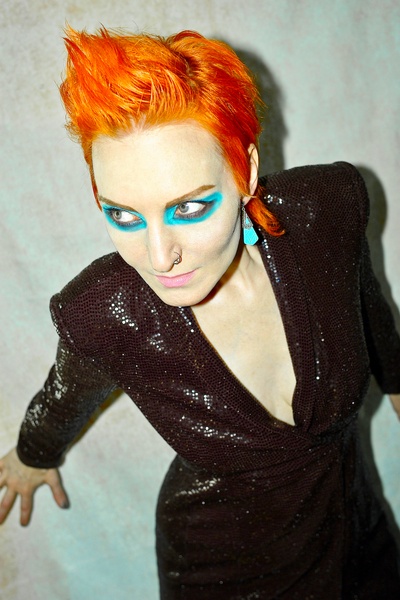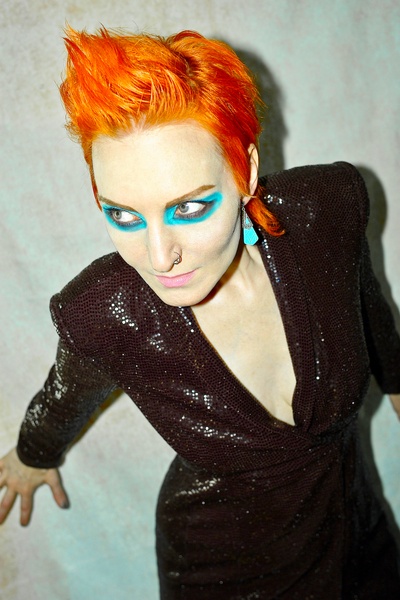 Hello Siamese Patrons!

You're very friendly, affectionate and love to be sociable, lots of positive human interaction is what you thrive on!  

For being so loving and sociable, I'd like to give you bonus tracks, exclusive content, voting power, invites to every listening party, bonus songs either in embryonic form or completed and listen to brand new releases first. 
Free gifts - art cards, badges, lyric booklets, discount codes for other merchandise such as T-Shirts. 
Also, if you give me your birthday date, I will send you a personal E-Card on your birthday.

I would like to give you a fun experience with lots of surprises along the way!.. Micci xxx

*Gifts will be sent after your first payment is cleared and then staggered.  More to be added soon.


Behind-the-scenes content
About She's Got Claws
Hi my name is Micci and I have a band called She's Got Claws.
I'm a girl who loves to create synth hooks, vocals and drum fuelled beats. Influenced by rhythm mostly and inspired by bands such as The Prodigy, Chemical Brothers, NIN and Gary Numan. 
I produce, engineer, mix the songs and recently worked with Chris on bass from my previous band, Paparazzi Whore.
Andy McCluskey from the synth pop band OMD came on board in 2020 to produce two songs on the 3rd SGC album, Doppelgänger.
During the summer of 2021, Timo (Static Icon / Montage Collective) asked me to be involved with his latest EP release, Androgyny, where boys sing girls songs and vice versa.  I decided to sing Gary Numan's I Die: You Die and 88 Seconds in Greensboro by OMD.  
There was an exclusive live performance video of I Die: You Die for my Patrons and now the video is on my YouTube Channel (
shesgotclaws1
) 
My aim is to take you on a synth based journey of introducing you to my newest songs and exclusive tracks, including tracks which have never made a release!
I will invite you into my studio and show you the process of creating my songs and we can chat on each new post I create about your thoughts on the process.
I have 5 Tiers, the VIP & VVIP gives you all my releases for free.  You just wait by your letterbox for your CD album or EP to arrive. 
There is a brief history of what I've previously achieved below.  I need help and support from you so I can keep creating music.
I hope to meet you and thank you for reading my introduction. The next live listening party  will be early 2022, where I will thank you personally for becoming my Patron.
With love,
Micci xxx
TV
- (previous band) BBC3 (Singing with the Enemy, produced by Tiger Aspect), Virgin TV ...& Proud, BBC1, Sky TV, MTV & VH1, BSkyB, Asylum TV (New York & Australia), Red Hook (US Movie Soundtrack) 
Radio shows - 
BBC Radio 1, 2 & 6, National BBC radio stations across the UK, XFM London, BBC Introducing, Galaxy FM, KCFM, Studio Music Broadcast Network, Music Choice Radio, Heartland FM, Falcom FM, Bailrigg FM, Kube Radio, Jam 1575, Cambridge FM, Radio Freedom, UR York, Demon FM, Bedlam Fm, UR Nottingham, Leeds Student Radio, Cool FM, Viking FM, UR Essex, UR Bath, Channel 4 Radio, Top Shop Radio, Tube FM, Junction 11, 3 Counties
Magazines
- Computer Music Magazine, Sound on Sound, Future Music, Mix Magazine, Rock Sound, Electronic Sound, Electricity Club, MixMag, DIVA, G3, LOTL, Pink News, Metro (London), Total Guitar, Sideline, Hardwired, NME, Soundcheck, Music Week, Radio Times, Musician Magazine, XFade, a few tabloids.  
Gigs
 (previous band) - Indoor Wembley Arena, 02 Wireless Festival (Leeds), Underworld (London), Dublin Castle (London), Club NME (3 times head billing), The Metro (London), The Lamp (Hull), Atrium (Leeds), The Adelphi (Hull), Piper Club (for MTV OXJAM,Hull), Hope & Anchor (London), Hull University, The Brief (Croydon), Storm (Leicester Square, London), The Boston Dome (London) Huddersfield to Margate.  
When I reach 50 Patrons, I'll write a song which only my Patrons can own. This song will not be released or heard anywhere else. It will be made as a thank you to you for helping me build my following.
1 of 1
By becoming a patron, you'll instantly unlock access to 71 exclusive posts
By becoming a patron, you'll instantly unlock access to 71 exclusive posts
Recent posts by She's Got Claws
How it works
Get started in 2 minutes