Shodokan Aikido Federation
is creating educational videos and materials related to Shodokan Aikido
Select a membership level
Tier 1 (Support)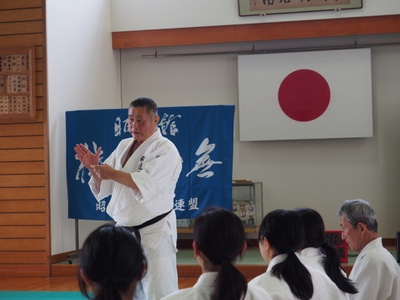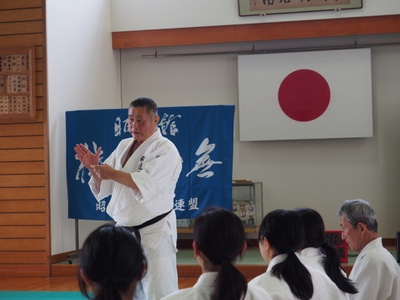 Tier 1: ($6.00 / monthly) This tier is designed to be a way to support the Shodokan Aikido Federation through a small monthly donation. At this time there will be no benefits regularly offered on a monthly basis to this tier, however digital media such as photographs and translations of previous speeches and essays will be made available as time permits.

Tier 2 (Instruction)
Tier 2 : ($15.00 / monthly) *BENEFITS ACTIVE FROM AUGUST 2021* 

This tier offers digital instruction and a monthly livestream at Shodokan Hombu Dojo. 

Each week, a 5 minute video from a hombu instructor detailing both the tori and uke for a technique. This will be a monthly total of 20 minutes of video instruction from Shodokan Hombu Dojo, which is the equivalent of one practice session (20 minutes of taiso/sotai kihon , 20 minutes of instruction combined with 20 minutes of practice) . 

Additionally, one practice a month will be livestreamed from Shodokan Hombu Dojo. We are discussing the particulars of this livestreaming now, and will update this tier with the practice day and time when it is decided. 

Videos of Techniques Weekly
Tier 3 (Senior Instruction)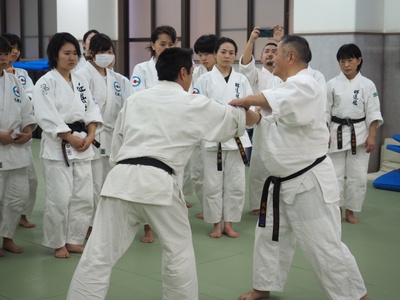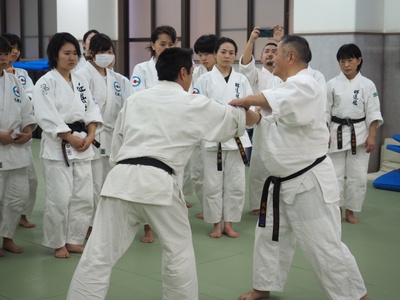 Tier 3: ($30.00 / monthly) *Benefits active from August 2021*

This tier offers the same benefits of the previous tiers, plus  a monthly instruction session by a senior instructor (Nariyama Tetsuro shihan, Yamagata Masaki sensei, Morigawa sensei, Endo sensei, ect).

Additionally, instructional videos for kyu and dan syllabus kata will be posted to this tier. We will also upload past seminars that are not currently available on YouTube.



Videos of Techniques Weekly

Monthly Video Instruction by Senior Instructor (Nariyama Tetsuro shihan, ect)
About Shodokan Aikido Federation
The Shodokan Aikido Federation was established in as a specified non-profit organization in 2012, using aikido as a method to preserve health and well-being as a form of lifelong physical education available to everyone. Shodokan Aikido was founded by Tomiki Kenji shihan, who was a direct student and assistant to both Kano Jigoro sensei and Morihei Ueshiba sensei. Shodokan Aikido is known for its kata and sparring, using both kendo and judo principles to break down attacks and techniques in a manner that anyone, regardless of age or physical condition, is able to reap the lifelong benefits of aikido. 

We will compile and translate the memories of senior instructors regarding Tomiki Kenji shihan and their experiences in Shodokan Aikido through the years. 
1 of 1
By becoming a patron, you'll instantly unlock access to 29 exclusive posts
By becoming a patron, you'll instantly unlock access to 29 exclusive posts
Recent posts by Shodokan Aikido Federation
How it works
Get started in 2 minutes