Shoot Film Like A Boss
is creating Video content all about Film Photography and Darkroom Printing
Select a membership level
$2 Patron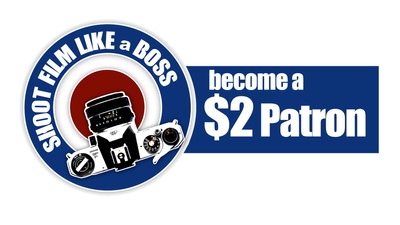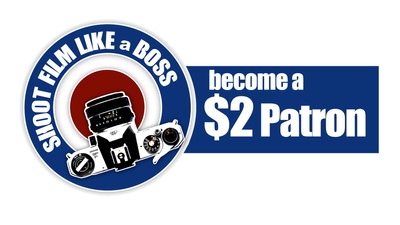 Support the SFLaB channel.
See my written and video blogs of all stuff Photography related
$5 Patron
$5 Patrons. See my longer videos and also video blogs of my latest goings on. Your kind donations help keep my channel going. Thanks!  
$10 Patron
$10 Patrons. See my longer Videos, Videos that never made it to youtube and also Video Blogs of my latest goings on. Your kind donations help keep my channel going. Thanks!  
About Shoot Film Like A Boss
About Me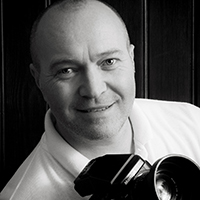 Hi Guys! 
I'm Roger and a Film Photographer based in the UK. I have a great Wife, Daughter and a Dog called George!. Not much else I can say other than I love taking Photos... on Film! 
I started shooting film after I met with a retired press Photographer called Stan. He was a lonely guy and we would chat at his home for hours about Film Photography. Knowing I was a Digital shooter, Stan encouraged me to try Film Photography. He lent me a camera and a developing tank. He gave me advice on how to develop film and it wasn't before long I was shooting and developing negatives at home. I was hooked. Unfortunately Stan passed away not long after and we never got around to discussing Darkroom Printing. I used to call Stan "The Boss" because of his knowledge and when I started my Youtube Channel I aptly names it "Shoot Film Like a Boss".  
Shoot Film Like a Boss and Film photography
I love it! I have been shooting film for many years. Like any beginner I started off small and on my own with little education and learned everything I know (So far) by reading and working with trial and error.
I run with a very special channel on Youtube called "Shoot Film Like a Boss", well, It's special to me and my subscribers anyway!
My channel is all about my adventures in Film Photography, some great, some good, some not so good. Above all it's about trying new things, making mistakes, which we all do, and learning from them. I started the You Tube Channel to visually show others my work flow and it works in three ways. 
1) The channel gives me a reason to get in the Darkroom and try new things
2) It helps others and myself learn Film Photography and Darkroom Printing
3) It gives the opportunity for Film Photographers to comment on my videos and make discussions on the topic. There is always an alternative process that we can try and learn. 
How can you help? 
It's not a cheap hobby. Every video I make for the channel costs me in Chemicals, Film stock and Paper stock and it would be wonderful to get a little financial help to continue to grow the channel, try new products and make more videos.
If you like my channel, enjoy my videos and find them educational please help me continue to grow the channel. 
Thanks, 
Roger.  
By becoming a patron, you'll instantly unlock access to 123 exclusive posts
By becoming a patron, you'll instantly unlock access to 123 exclusive posts
Recent posts by Shoot Film Like A Boss
How it works
Get started in 2 minutes