31 Suns Studio
is creating jewelry, art, feelings, community, jokes at my expense
Select a membership level
MY LOVES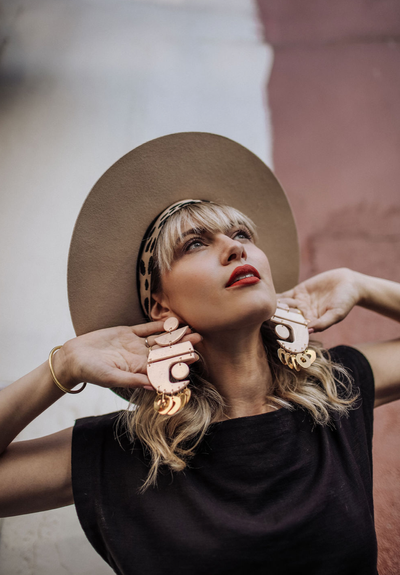 By signing up for this membership, you'll get an immediate exclusive membership only promo code for 10% off every future sale. You will also gain access to secret sales and discounts..

For makers who are interested in this membership:

This membership will include one video a month and two blog posts a month discussing various topics (business, tips, resources, bookkeeping, social media, branding, product review, and the like). These blog posts may also be in the form of tutorials in a written format with pictures to help explain whatever I'm teaching. Depending on how busy my month is, it's likely there will be more videos/blogposts/livestreams as I am chatty person, but the one video and two blogposts per month are guaranteed as part of your membership. You will also have access to my Close Friends content on Instagram to see what I'm working on! 

If none of this applies to you, it can also just be a way to support another artist in your community!

Thank you for being a member and for supporting my family.


Cries in Gratitude
Many of y'all have told me to up my price. For someone who's learning to hone her confidence, this is another step in that direction. I bust my ass and I appreciate the recognition and the support from those who can wing it. If I'm not working on my business, I'm answering messages from you guys and questions - and I love every moment of it. When you support me, I can support others. This tier includes everything in the basic tier as well as a 31 Chums Key chain. Thank you for seeing me.
About
WELL HELLO THERE! Welcome to my Patreon. My name is Emily Jeffords and I'm a jewelry designer living in Black Mountain, NC. I started working with polymer clay in June of 2018 and resin in June of 2019. Since then, I've created a successful brand lovingly named 31 Suns Studio (after the year I turned 31 and the year I found clay - and by proxy, found my worth and meaning in the world). By signing up for a membership, I'll not only be connecting further with makers and customers, but providing what I believe to be invaluable insight in my experiences thus far on my maker journey and my experiences moving forward as I grow. Here you will find clay and resin tutorials, blogposts (on topical feelings and thoughts about my mediums, community, written tutorials, etc) relevant product reviews, social media tips and tricks, information on how I do the business side of things (taxes, bookkeeping, etc), behind the scenes clips, livestreams, resources on where to acquire tools and how to use them, secret membership-only sales, secret discounts, and more. Thank you for believing in me and finding my work valuable. I hope in this little community we can all come together as a place of learning, laughing at even mooooooore of my stupid jokes, and love

By becoming a patron, you'll instantly unlock access to 256 exclusive posts
By becoming a patron, you'll instantly unlock access to 256 exclusive posts
Recent posts by 31 Suns Studio