Shopkeeparty
immersive art tutorials with leading artists around the world
Select a membership level
Level 1: All 1hr Art Webinars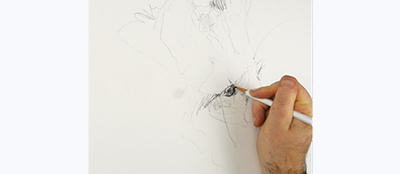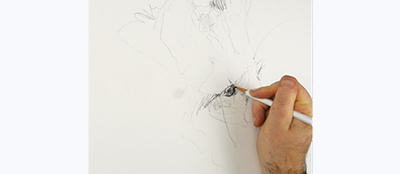 Automatic invites to all our live, 1hr Art Class webinars throughout the month (see our upcoming 'Events' page on our website).
Invited to all 1hr live art classes
Level 2: Upgrades, Discounts + Videos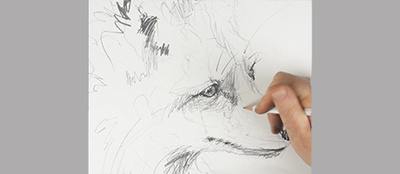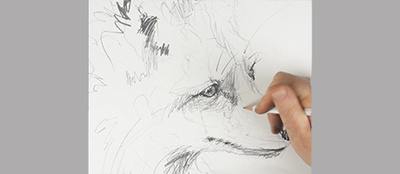 In addition to Level 1, you get 2-3hr workshop webinar discounts up to 25% off, plus you get the video recording upgraded for free. You can also watch all the 1hr Art Class recordings ad-free via our website video library, incl. downloadable reference pictures. Search classes with over 100 artists and filter by artist, medium or difficulty.
Watch all 1hr Art Class Videos

Complimentary Workshop Videos (unlocked forever)

Invited to all 1hr live art classes
Level 3: Live Workshop + All Videos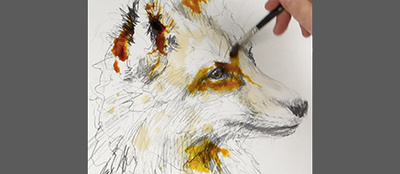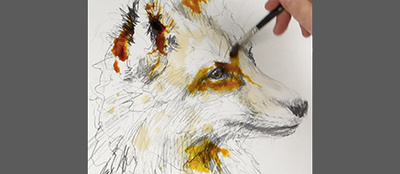 On top of Level 2 benefits, select one 2-3hr workshop event to attend per month at no extra cost (normal price around £35). You can also watch all the recordings of the 2-3hr workshops via our website video library (normal purchase price £30 per video). Search over 500 hours of professional tuition videos and filter by artist, medium or difficulty.
Access entire Video Library (incl. 2-3hr Workshops)

Choose one 2-3hr workshop to attend

Complimentary Workshop Videos (unlocked forever)

Invited to all 1hr live art classes
About Shopkeeparty
How it works
Once you are an SKA Patron, visit our website 
video library
and filter by Patron Level. You can also filter by Artist, Medium, Tutorial Type. Even filter by difficulty level. We have over 500 hours of high quality tutorials with some of the world's best artists, and it's growing every week.
When you see a class you want to watch, click the black WATCH button. It will then open the applicable page on Patreon, providing the video, class description, recommended materials and downloadable reference pictures.
To view upcoming live events, visit our 
events page
. If you are a Patron level 3, you can select one complimentary, 2-3hr live workshop to attend. Simply message us on Patreon and we'll book you in. If you're a Patron level 4, you don't have to do anything as we book you in automatically to everything. If you can't attend a live class, don't worry. You'll get the video after the event.
What is ShopKeepArty
SKA caters for all abilities of artist - from beginners to the more advanced. We are continually searching for brilliant artists and teachers, asking them to share their skills, techniques and tips in paint-along art webinars. We believe that live, online events provide the best environment to help you learn and improve your skills.
We strive to deliver fun, live events that feel professional and slick, while providing learning content that is impactful and effective. If we don't feel that our audience will learn something new, we won't broadcast it.
We typically run two types of show every week: A short, 1hr Art Class, and a more immersive 2-3hr workshop, designed to hone your skills further. See examples below: 
1hr Class: [Featuring Randy Hale, Colorado]

Fast Play 2-3hr Workshop: [Featuring Carne Griffiths, England]

How does your membership help?
We do everything we can to keep costs low, but it takes a lot of resources to create our weekly Art webinars. We also pay the artists themselves. These are the expenses your contribution helps pay for:
Artist reimbursement
Searching and screening for top quality artists (many calls and emails)
Camera setup and dummy runs
Production and editorial (we don't make it up as we go along! Each class is scripted and planned)
Hosting (each Art webinar is hosted to introduce the artist, select the correct camera angles during the show and filter audience questions)
Overhead (insurance, taxes, rent, office expenses, internet, utilities)
People who can afford to contribute make it possible for us to continue finding and featuring top talent in the art sphere. We believe that introducing quality art and creativity to a wider audience is SO important. You can be part of this amazing community!
Other questions? Please email us at
[email protected]
When we reach 500 patrons, we will partner education charities in poorer areas of the world and run creative programmes that help them upscale their art resources - and bring our Patrons along for the ride!
1 of 1
By becoming a patron, you'll instantly unlock access to 533 exclusive posts
By becoming a patron, you'll instantly unlock access to 533 exclusive posts
Recent posts by Shopkeeparty