Short Supply
is creating a platform for artists in the north of england
Select a membership level
Artist
So you've nipped in the artist-led PV and brought some change for a stubby, gwan!

With this tier you will gain access to locked Patreon updates from your friendly neighbourhood collective and their studio antics, including behind the scenes content from our projects, digital downloads of doodles and artwork that never make it to our social media pages and monthly opportunities for a shout out in our packed Patreon exclusive newsletter! You'll also get the warm fuzzies knowing you're helping us to help more emerging artists! 

Visitor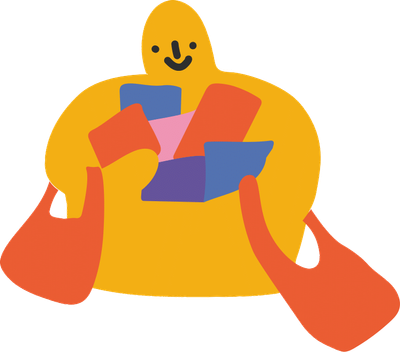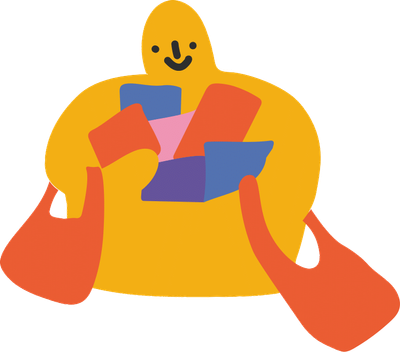 You heard about us, you're digging the vibe, so you fancy picking something up as a keepsake!

With this tier you will gain access to everything in the previous tier + quarterly bits and bobs. Each season (4 x per year) we'll send you a 'left over bits' collection - things we've ordered a bit too much of, tests of work we've made, prints, badges etc. For the collector who wants a surprise! Think goody bag after a night out, finding a lollipop in the bottom of your tote bag that smells like alcohol - a treat for hungover eyes!
Collector
Giving the payday flat white a miss to get some art instead? Belter.

With this tier, you'll receive an exclusive A5 print and button badge designed by two different early-career artists straight to your door every month. This tier is a great way to discover and support new artists we've got our eyes on, kick start your art collection, or keep it going without lifting a finger! You'll get access to all the Artist perks too
About Short Supply
Hello you lovely lot!!
We are Short Supply, an artist-led organisation based up north!!! <3 
We started Short Supply in our final year of university (2019), because we knew that once we left, the structure we had built would disappear and we had no bloody clue how we were gonna make this art thing work. We also figured that there must be loads of other graduates and emerging artists out there feeling the same as us.
So, we got our arses in gear and started something.
Short Supply's goal since day one has been to help out early-career artists from the north by providing opportunities in the form of exhibitions, advice, commissions and access to a lovely network. Over time, Short Supply has become a bridge between early-career artists and the more established art world, breaking the cycle of needing work to gain a reputation and needing a reputation to get work. Instead of waiting for people with more experience to pay attention to emerging artists, we've been creating a platform ourselves. Being the change we want to see and all that.
The next change we want to be and see is artists getting paid.
For the last two years, we've balanced Short Supply with full time work elsewhere to pay the bills (like most artists, we see you Rishi). We've also relied on the generosity of artists, designers, organisers, space-givers and all-round-good-eggs to share their time with us. This is how the artist-led scene works most of the time, a good deed for a good deed; we love it but we think we all deserve a bit more than that. Short Supply has become a full time job, as we move towards getting our own space, commissioning artist work, spreading artist-led activities beyond major cities and partnering with more and more organisations who need our help to link up with you lot. We're very excited about it all, but even our quick little mitts can't keep up with the current email load!!
Over the next year, the goal for us is to become self-sufficient, to finance projects on our own terms while sharing our knowledge, resources and time with you. Our Patreon page is to help us get there, to allow us to take more time off the day jobs to focus on sustaining and growing the support that we've been giving so far. We've been trialing the Patreon for the last six months, and we're bloody bowled over by the response. It's been lovely to hear that people want to support what we do, and that by supporting us, people can pass on the love to the rest of the arts community!
We started this as a bit of a test, not really knowing how it would go. We've learned a lot, and now we've made some tweaks, answering calls for higher tiers and figuring out how we can also pay ourselves for the time that goes into it.
As an organisation, we're thinking a lot about how artists should be paid, can get paid, and we want to be able to model the change we want to see.
So, you'll see some changes to our tiers, opt in and scale up, opt in and scale down, opt in and opt straight out again. We're giving it another go and any feedback is VERY WELCOME.
If you can't spare £££ at this time, share this with a friend (or an enemy – spicy) or see if ya mum / dad / rich eccentric vodka aunt fancies supporting us on yer behalf or smthin?? Following what we're up to on social media and our website will also keep you posted on the opportunities our patrons will be helping us create.
Big love!!!!!!!!!!! <3 <3 <3
Mollie
,
Bek
&
Grace
We're well underway to building a really exciting community here which is already allowing us to dedicate more time to Short Supply and lay the plans for future opportunities.

Let's keep that momentum going!!

If we can reach 50+ patrons, we can then start adding more tiers with better and even more personalised perks which directly respond to the needs you lot have told us you have. Will be v exciting times!!! So get sharing this page and contact those eccentric vodka aunts!!! 
1 of 1
By becoming a patron, you'll instantly unlock access to 32 exclusive posts
By becoming a patron, you'll instantly unlock access to 32 exclusive posts
Recent posts by Short Supply
How it works
Get started in 2 minutes