gin.
is creating stories, poetry, affirmations, community, and hope. She hopes.
Select a membership level
Adorable Baby Bat with Baby Bat Pacifier
Look at you! You're hecking adorable. You're fluffy and wonderful! So good, so sweet, so lovely.
At this tier level, you'll have access to:
my unending gratitude and adoration
exclusive longform stories
exclusive poetry
general encouragement
random affirmations
essays
occasional photography
Thank you for your support! It makes all the difference. 
Pink Fairy Armadillo
Look, I didn't even know Pink Fairy Armadillos existed until recently and now I can't live without them so.. hi! That's you!
At this tier level, you get all of the above PLUS you have a few options for additional perks: 
If it's something you could benefit from, I offer personalized affirmations! Maybe you have: 
a taxing event coming up, or
a big meeting, or 
a job interview, or 
you've just been feeling a bit meh? 
Let me help! Tell me what's happening and let me remind you of all the ways you matter and all the good there is, through affirmation.
Or, maybe you have a WIP you're working on, or a personal or professional goal you're working towards, or an art project you're struggling to finish? Let me be your cheerleader! I'm an encourager by nature, and I'd love to encourage you to get ever closer to whatever goal you're aiming for! 
You can reach me for affirmation, encouragement, and suggestions in many different ways!
Whatever works best for you works for me!
Thank you for signing on as a PFA. I look forward to getting to know you better!
Baby Badass Badger
Limited (0 remaining)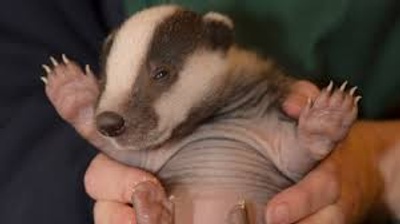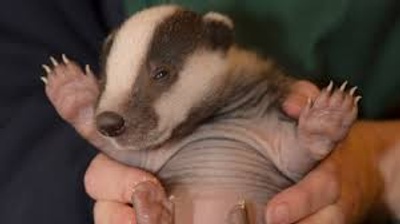 Here's the thing about baby badgers: They're small and soft and sweet and precious and clawed and fierce and one of nature's born badasses. Hey, you.

This tier level has all of the benefits of the prior tiers. I am currently phasing this tier out, as due to the pandemic, I am having to revise the benefits offered (shipping/post office/issues). 


About gin.
Who I am:
Hey y'all! Welcome to my Patreon. You may know me from such hits as
That One Long Twitter Thread
,
The Girl With All The GIFs
, and
Wait Is This An Affirmation Or A Scolding?
. No doubt you've found your way here in a desperate attempt to be able to say YES GIN I SAW YOUR PATREON STOP TALKING ABOUT YOUR PATREON. Bless your beautiful heart. 
I'd like to take this opportunity to
thank you
while I've got you here. If you're part of my Twitter family, I hope you know how important you are to me. If you're NOT part of my Twitter family, if you found me some other way, HI THERE! It's nice to see you, I'm glad to meet you, I hope you find what you're looking for here.
As you're considering your options, please keep these things in mind (these are things that I, considering my options as a patron to others, always worry myself into a state wondering about so....):
There is no dollar amount too small to be a meaningful contribution. Every single pledge helps further my goals. I love my little baby bats as much as my pink fairy armadillos and everyone on the outskirts of those. Y'all make a huge difference for me.
If you pledge now and later have to reduce or remove your pledge, I understand. Life happens. There's never an explanation required and I'll never ask for one or mention it.
Patreon charges at the beginning of the month only. You can pledge now and gain access to patron-only content without being charged until the start of next month.
What I Do:


I write too much about too many things. I have opinions. Loudly. My areas of experience are Fatness, Poverty, Abuse, Sexual Assault, Homeschooling, PTSD, Depression, Anxiety, Love, Functional Dysfunction, Controversial Food Opinions, Single Parenting, Mental Illness/Mental Health in General, and many more. I'll talk and write about any of them at the slightest provocation. I play 20ish questions with folks on a variety of topics, from the thought-provoking to the gag-inducing. I advocate for and educate others about marginalized groups I'm a part of. I advocate for and amplify the voices of folks in marginalized groups I'm NOT a part of. I affirm myself and all y'all as often as I ever can, and I yell a lot about self-care.
I'm working hard to carve out some space to make writing a full-time endeavor. Or at least, a regular part-time endeavor. I have half-finished manuscripts hanging around in the cobwebby corners of my half-remembered dreams and I'd like to clear that out.
What You Can Expect As a Patron:
New poems on the regular. Usually at least one per week, sometimes a few per week, sometimes a few in a day. Pacing is not one of my strong suits.
Random acts of affirmation. Also included: Self-care reminders and lovingly yelling about food/meds/hydration.
Storytelling polls where you can vote on the subject of my next storytelling session PLUS get exclusive access to the long-form version of the story.
Weekly writing prompts affectionately referred to as #ThursdayWordsday, the first one launches on 3/29/18!
New goals and rewards/additions as we go along! I'm always looking for new ways to improve, provide better content, and make sure y'all enjoy this as much as I do. 
How Patreon (And You Becoming a Patron) Supports My Efforts:
Life is hard, everything is trash, the world is on fire, poverty sucks but here we are together in the middle of this mess. We're not alone. We're not stranded, apart and drifting. We're here. Together. And I'm so glad we are. Patreon, y'all becoming patrons here, will help me realize my goal of not struggling as hard to make all the frayed ends meet every month. 
My aims here are simple. I want to be in a more secure financial position so that I can focus more on creating than I do on personal poverty. I want to be more secure financially so that I can pay more of that back into our community. I want to ease minds and hearts and help facilitate a more joyful existence for as many of us as I can get within my digital arms' reach. 
Ultimately, I'd like one of those half-finished manuscripts to end up fully realized. That's my Big Goal I only glance at from the corner of my eye when I think no one's looking.
One Last Note:
However you ended up reading this, whether you become a patron or not, I want this one thing (at least) to stick with you when you leave:
You matter. You are important. The world is improved by your presence in it, and you deserve goodness and joy and the space and opportunity to thrive in safety and comfort. 
By becoming a patron, you'll instantly unlock access to 319 exclusive posts
By becoming a patron, you'll instantly unlock access to 319 exclusive posts
How it works
Get started in 2 minutes