Shredmaster Scott
is creating Metal Guitar And Music Theory Videos
Select a membership level
Shredmaster Scott Patreon Package
Intro To Music Theory Course
YouTube Tabs 
50% Off My Modal Mayhem Course
Classical Guitar Package 
Ultimate Shred Package
Intro To Music Theory Course
Guitar Modes Masterclass
Tabs For All YouTube Lessons
Modal Mayhem Course FREE!
Scale and Chord Bible 
Classical Guitar Package 
Exotic Scale Bundle
Private Lessons With Shred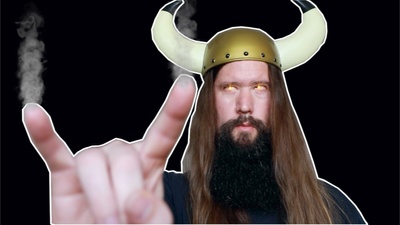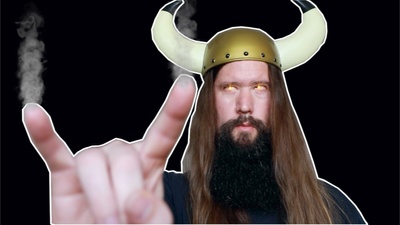 Once a month 60 minute Skype session with Shred. (Email a video or your playing to audition). This is all about helping you achieve your musical goals. Music theory, composition, technique and social media development. 
Intro To Music Theory Course
Guitar Modes Masterclass
Tabs For All YouTube Lessons
Modal Mayhem Course FREE!
Scale and Chord Bible 
Classical Guitar Package 
Exotic Scale Bundle 
About Shredmaster Scott
1. YouTube LESSON TABS
You'll get access to hundreds of posts on guitar techniques like sweep picking, alternate picking, finger tapping, hybrid picking and legato. Watch the YouTube videos to see each lick in action. Tab and standard notation included.
2. INTRO TO MUSIC THEORY COURSE
In this course you'll learn the basics of music theory in 60 minutes. How to read music, key signatures, intervals, scales and chords. It's the best place to start if you're a beginner or intermediate looking to take your knowledge to the next level.
3. GUITAR MODES MASTERCLASS
In this masterclass you'll learn the Modes Of The Major Scale, Harmonic Minor Modes and also the Melodic Minor Modes. In addition, you'll learn the primary chord progressions for each mode. This is the secret to gaining a command of modes in your playing.
4. SCALE BIBLE
In this killer document I've tabulated all 61 scales in existence. From the Pentatonic Scale Modes to Olivier Messiaen's "Modes Of Limited Transposition." Perhaps you'd prefer the Arabic Scale, or maybe the Japanese Kumoi Scale.
5. CHORD BIBLE
In the Chord Bible you'll find every common chord shape you need to know from the CAGED System. It also contains chord progressions for every mode, X-Cells, Quartal and Quintal Harmony, The Mystic Chord and much more.
6. CLASSICAL GUITAR
Learn classical guitar with tabs for the best beginner pieces. Selections are from the big three classical guitar composers, Fernando Sor, Matteo Carcassi and Mauro Giuliani. I've also included some Bach and Mozart. I think you'll find classical guitar really helps with your metal playing as well.
Even if you can't afford a Patreon membership, I still love you. What's most important is that you sell your soul to the Devil and dedicate yourself to the craft of shredding.
Stay Evil muhahahaha 😈🎸
By becoming a patron, you'll instantly unlock access to 235 exclusive posts
By becoming a patron, you'll instantly unlock access to 235 exclusive posts
Recent posts by Shredmaster Scott
How it works
Get started in 2 minutes