Kristen Corradeno
is creating YouTube videos and Cosplays
Select a membership level
ALOHOMORA!
Welcome to the
ALOHOMORA TIER!
You have just
unlocked
lots of behind the scenes access! 
Access to my
Patreon Only Stream
as well as our
Patreon-Only Facebook Group!
This means you'll hear announcements before anyone else. If I have a big video coming up, you're gonna be the first one to get spoilers. New merch on it's way? Not a surprise to you any longer! Ain't that cool? There will be at least one write-up every month.
YOU ALSO will receive a one-time only WELCOME package that includes a MEMBER CARD and OFFICIAL PATREON BEAN sticker!
RIDDIKULUS!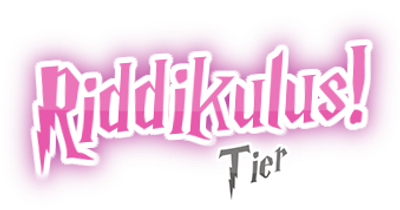 Welcome to the RIDDIKULUS TIER! That is certainly what you'll be getting (don't worry, I've found the Boggart and stashed him in the cupboard under my stairs.)

Every month you'll get a new exclusive desktop wallpaper of me doin' something funny/nerdy! The image you get will be personally embargoed by me to post until the following month so you know nobody else has it. AND you get the lower level rewards! Go you!
WINGARDIUM LEVIOSA!

Welcome to the
WINGARDIUM LEVIOSA TIER!
These perks are guaranteed to
lift you up.*

MONTHLY
Q&A
LIVESTREAM & SOCIAL MEDIA SUPER STAR!
Thats right, every month on the third Wednesday of the month there will be a livestream that is totally just for my Patreons answering questions, talking a bit more about life updates, acting things, cosplay shenanigans and other things your not gonna find elsewhere on my channel.  At the end of every one of my videos your social media handle will be featured (or just your name, whatever you prefer!) AND you get all lower level perks!

*remember it's levi-OH-sa, not levioh-SAH.
About
Hi there, you beautiful-lovely-human, you! Welcome to my Patreon!
My name is Kristen, although you have probably surmised that from the giant text up at the top of this page. I am an actress and content creator just tryna make a living doing creative things that I love. BUT before we get to the business stuff, here's some possibly-irrelevant information about me! I'm 25 years old, my birthday is Columbus Day (October 12th- the real Columbus Day, not the fake lets-move-the-date-around Columbus Day) which makes me a Libra! I'm totally a Libra. Not that I'm going to make life decisions off of horoscopes or anything, but I do fit the archetype. I'm a Ravenclaw (hollaaaaaaaaaa) and I treasure coffee as you would a life source. Starbucks is my
Cheers.
 Everybody knows my name and more importantly HOW TO SPELL my name. Yes, that is a feat that I am particularly proud of. Overall, I'm a big ol' nerd who loves to be a part of this crazy Internet culture. Oh- and I have a Dog named Maxx. You will see him pop up in anything and everything I do. 
*
Cue adorable yet sensible picture of Maxx*

Now onto the purpose of this page-
as any person who aspires to succeed in a creative field knows- it's not easy. The videos that I make here on the World Wide Web take a lot of time, energy and unfortunately- money. Do you sense that I'm about to ask you for help with the money thing? You are on Patreon, after all.
The magical, amazing part of being a member of the YouTube community is that what we are doing is free no-strings-attached entertainment. I never want that to change. Certainly if I had to pay to watch the content I want on YouTube, I would be very broke very quickly. With that said, it also means that there is very little compensation for the people that are working hard to make the videos that you love. I'm sure you don't need a lecture from me on why money is important.
This page is like a tip jar!
If you like what I do and you have a dollar to give me every month, that's amazing! If you have more than that- ALSO amazing! What I've realized as a person that's been making videos for 5 years now is that in order to make certain next-level videos that I am dying to make, I need a little help. This is your chance to help me achieve those video goals faster. FUN FACT: In the 3 years I have been on Patreon, this site has now helped me leave my office job! Amazing people like you made that happen. THAT IS THE POWER OF THIS WEBSITE!
Thank you for taking the time to read this borderline Shakespearian monologue! Your support means more to me than you know.

Guaranteed two videos a week, that you all will get exclusive early access to! Listen folks, i'm looking to downsize on how many jobs I have. If we hit this goal, that's a possibility, which means two videos a week will 100% be in reach. I would ABSOLUTELY LOVE if we could make this happen.


1 of 2
By becoming a patron, you'll instantly unlock access to 227 exclusive posts
By becoming a patron, you'll instantly unlock access to 227 exclusive posts
Recent posts by Kristen Corradeno