Silver Raven Tarot
is creating a gathering place for Tarot enthusiasts and Seekers
Select a membership level
Tarot for Today
Card of the Day:
A daily Tarot card draw that will give a heads up about what to expect in the next 24 hours. 
This provides a vantage point for understanding daily occurrences as well as an image to meditate on in relation to your mood.
Monthly Guidance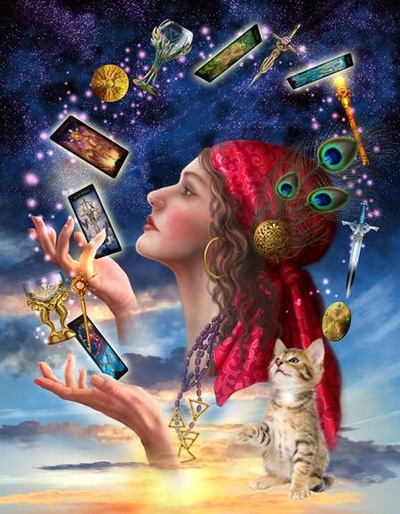 Get everything in the lower tier
PLUS
:
3 Card Monthly Email Reading - a reading just for YOU. Let me know your question about something going on in your life or what insight you need about the upcoming month and you will learn the past, present and future influences affecting the question/situation.
About

Meet Silver Raven

Hello and welcome. I am happy you are here!


As a Tarot reader and Witch for over 25 years, my goal is to offer the wisdom of the Tarot to the lives of people seeking insight with an eye towards improving themselves in mind, body and spirit. Tarot is a wonderful guide and aid to understanding the possibilities before you.

My fascination with Tarot started in my early teens when I picked up my first deck, The Aquarian Tarot. It just felt right, and I have been studying Tarot ever since. I began reading professionally 25 years ago and oh, what a ride it has been! Around the same time, I also started studying Wicca and my ancestral roots were awakened. I accepted that I was a witch.

Over the years my intuitive skills heightened, and my psychic abilities grew, which gave me the skill to interpret the Tarot with even better results. I continue to study Tarot, Magick, Crystals, Witches Runes, Reiki (I am Level 2 Reiki Master) and various other esoteric pursuits. My next area of studying is going to be the Lenormand. I believe we should never stop learning and growing!

You will find my Tarot readings to be honest, warm, comfortable, insightful, and real. My BS detector is strong, and I will call you out if I sense you are not truly being open to the experience. You may not always hear what you want, but I assure you, you will always hear what you need. My goal is to help you help yourself.

So why not hitch a ride on my broomstick and join me as I take you on the magical journey of the Tarot and beyond!

Silver
By becoming a patron, you'll instantly unlock access to 41 exclusive posts
By becoming a patron, you'll instantly unlock access to 41 exclusive posts
Recent posts by Silver Raven Tarot