Hi everyone, t

hank you for visiting my page and for your interest in my work!
I am

Simon Mesnard

, an independent creator from France also known as
Simon Says:

Watch!

Play!


I am mainly known for 2011: A Space Adventure (short film), ASA: A Space Adventure (game) and their sequels.
CONTACT ME

I usually work on creative multimedia projects based on my own writings, at home, and I try to do it for a living. My work often has a retro style that can remind of the 1990s, and this feeling is strong in my first scifi creations.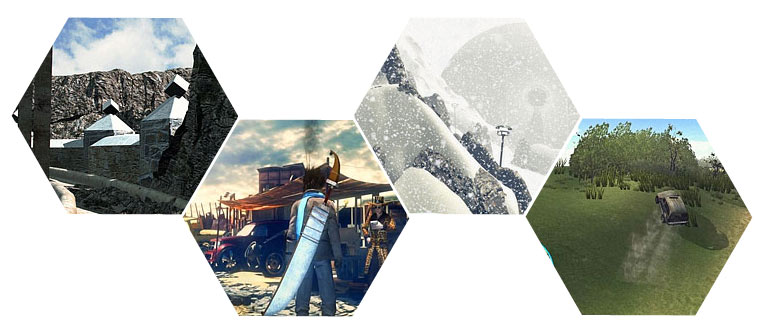 Actually I have two main distinct worlds that I try to develop on my own. If you wish to know more, I invite you to check the related websites through the links below:

A vast sci-fi mythology called

The Black Cube series

. It already gave birth to several adventure games (ASA: A Space Adventure, Catyph, RealMyha...)
Something more cartoonish inspired by real places and medieval fantasy:

Mon Village est Magique

. It takes place in the village of my childhood, near the ruins of a castle in Burgundy.



My favorite tools are 3dsmax and After Effects, that I have been using since I'm 15 years old, along with render engines. I admire the work that was done on pre-rendered 3d games such as, for the most famous ones: the Myst series, The Longest Journey, Syberia, Grim Fandango, Donkey Kong Country and Final Fantasy VII-IX...
Before I begin to work on a new project on my computer, I like to make prepares on paper with traditional tools, and you will most likely be able to discover some of my 'Sunday Watercolor' sketches on Patreon: I try to share these experimental paintings here when I am happy of the result!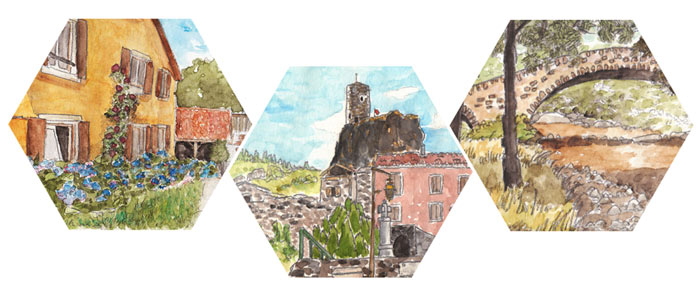 I do my best to try to stimulate other individual artists. I have already had the opportunity to work with creators that I admire, and I'd love to continue to cooperate and build online team projects with them, and with new people if the opportunity arises. For this purpose I created

The Icehouse

in 2014, a collective of creators who try to share ideas and help each other online. You can also follow us on our itch.io page if you prefer: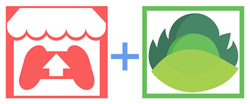 Your monthly donation on Patreon goes directly to supporting me and my work day after day.
YOU CAN CANCEL YOUR SUBSCRIPTION ANYTIME.

Please note that I would like to keep most of my non-commercial content publicly available to all my followers (on Facebook, The Icehouse sites, forums...), so I may not have a lot to offer here. However if you decided to become my patron you could get some of the following rewards depending on your pledge level:

Ask me anything! I'll always be around here to reply and talk of my skills, my tools, etc.
Early access to my news, demos, prototypes, videos...
Be credited in my future personal projects as a patron
Receive a free access to all my games on itch.io


Thanks for all! Please don't hesitate to post in the Community area if you want to share ideas and thoughts about this page.
- Simon