siny
is creating sticker club, illustrations & merch
Select a membership level
Twinkle Stars
✨ All my love! 💕
✨ Access to my Patreon blog
✨ Early access & rough sketches
✨ 🎤 Monthly Podcast
Shooting Stars
✨ Exclusive access to polls
✨ Freebies Download
✨ ✏️ Time-lapse videos
✨ 🎨 Early access to art & merch
✨ 🎨 STICKER CLUB Download

✨ 🌙 ALL PREVIOUS REWARDS
Blue Planets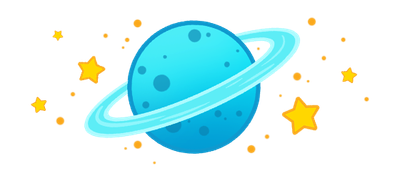 ✨ 💌 STICKER CLUB MEMBERSHIP
✨ ✏️🎙️ Art Videos w/ commentary
✨ ✏️ Sketch Prompts Requests
✨ 🎨 High Res Downloads
✨ 🛍️ 10% Shop Discount
✨ 🌙 ALL PREVIOUS REWARDS
About

My name is Catarina and I'm a graphic designer & illustrator from Portugal. I'm mostly known online as Siny. I love drawing fanart for my favorite shows, anything related with plants, space and animals.

✨ 

"WHAT CAN YOU EXPECT FROM MY PATREON?" ✨
Join my Patreon for my exclusive STICKER CLUB,
behind the scenes content about my creative process, shop management,
artist alley adventures, giveaways, early access, and much more!

STICKER CLUB: Every month I'll be drawing 2/3 new big sticker designs for tier 3 and tier 4 patrons. Each month you'll receive these unique and exclusive stickers, shipped directly to you at no extra cost! Tier 2, 3 and 5 will have these designs available in high res every month.

BIRTHDAY PACKAGE: As a tier 4 patron, you'll be receiving a care package from me whenever your birthday is with a personalized message to you!


I'll use this platform to share sketches of new stuff I'm working on or ideas I dropped, behind the scenes of my business, artist alley before and after topics, tips and tricks regarding art or software, sharing resources, polls, giveaways, shop discounts, etc!

Check the pinned post for this month's planning :)
✨ Your support here will help me take more steps and accomplish more dreams! ✨
✨ 

"HOW DOES IT WORK?"✨

Remember that every way of supporting counts, even just sharing my Patreon with your friends! ✨ Choose the tier with the rewards you like the most, since each tier has different perks you can enjoy every month! You'll get access to your tier content as soon as you join!

🌱 🌱 You can edit or cancel your pledge at any time!



Hope we can all have some fun together! <3


New goal!! ✨ Sticker Club is here and I would love to up the quality of the glossy stickers to vinyl stickers! 😁
1 of 2
By becoming a patron, you'll instantly unlock access to 138 exclusive posts
By becoming a patron, you'll instantly unlock access to 138 exclusive posts