Sirlin Games
is creating Fantasy Strike and Tabletop Games
Select a membership level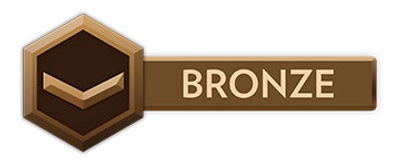 Bronze Tier
Show your Fantasy Strike support and get a GREEN name in the Fantasy Strike discord chat server.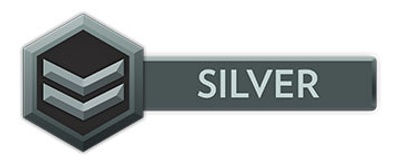 Silver Tier
Patrons who own Fantasy Strike on steam get access to in-development tabletop game materials and a special "wild west" version of Fantasy Strike on Steam that shows our in-progress work on the game.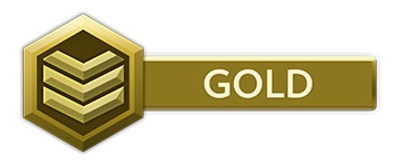 Gold Tier
You really want to support what we're doing and help make it happen. You get all the previous rewards, but it's not really about that at this level. You're helping me create tabletop games and video games because you want to help make them a reality.
About Sirlin Games
New content about twice per month.

Hang out in our Discord chat.
Hi everyone, Sirlin here. I develop tabletop games as well as the video game Fantasy Strike. Making games is expensive and difficult, so I rely on patrons like you to be able to do it. By supporting me here, you're helping me add features and content to Fantasy Strike as well as develop new tabletop games.
I make games that have a lot of characters that all play differently. Competitive fairness in games is very important to me, so I always avoid pay-to-win or grind-to-win competitive games (even though those would make more money...). Your support here is voting with your dollars on a better way to do things. My games are also the kind of things designed to play over and over for years, which is why it takes years to make them.
Those who pledge at the silver tier or above will get access to my new games, features, and content long before the pubic does. For board games that involves access to print-and-play files and you'll be able to give feedback throughout development. For Fantasy Strike, you get access to the special "Wild West" version of the game on Steam that shows new stuff before its publicly available.
Fantasy Strike is available on Switch, PlayStation 4, and Steam, though the wild west version requires you to have the game on Steam. The game has the depth of any other major fighting game, but occupies a different place on the complexity spectrum:
CAST OF CHARACTERS
All my games feature a bunch of characters. Here's the first 10 that are in several of my games:
To access the print-and-play versions of my in-development tabletop games, check my posts after you're a patron (starting late October 2019).
To access the wild west version of Fantasy Strike, follow these instructions once you're a patron once you're a patron:
1) Right click the Fantasy Strike game in your Steam library. Choose "Properties" then click on the "Betas" tab.
2) There is a field to enter a code. Enter "patronpower99" and then click the "check code" button.
3) There's a dropdown menu on that screen. You can use that to switch to "wild west". When you do this, the name of the game in your Steam library will become "Fantasy Strike [wild west]".
4) Run the game.
5) The game's title screen has a button to authenticate on patreon, which makes sure you are a current patron of silver or above. Click that and a Patreon authentication page will open in your browser. Log in to Patreon (if you weren't already logged-in) and then click "Allow."
6) VERY IMPORTANT. The wild west version has a SEPARATE online system from the normal, live game. When you are ready to switch back to the live game that you can play with the general public, remember to right click the game in your library again, choose Properties -> Betas, and change the dropdown to "NONE - Opt out of all beta programs". You can switch back and forth between the wild west and live versions this way any time you want, as much as you want.
COMMUNITY
Join our community and talk to us and other players. Let's try to have a positive community that energizes us and is a pleasant place to be.
Discord chat
(you get a green name if you're at the $5 pledge level or higher)
Fantasy Strike forums
/ 
Tabletop forums
Fantasy Strike Twitter
/ 
Tabletop twitter
/ 
my personal Twitter
(tweet some cool stuff so other people get excited too)
Help us make tabletop games and Fantasy Strike!
$1,977 of $5,000
per month
Ability to pay for a fraction of the art needed for new games and content.
1 of 3
Recent posts by Sirlin Games