Sister Chain & Brother John
is creating music, writing and performance
Select a membership level
Let Me Rider
Happy to have you for the ride! you will receive access to all our Patreon exclusive posts and an invitation to our annual patron party!
Good Ghost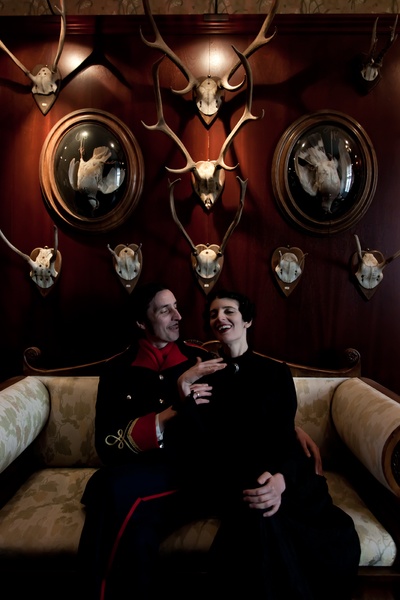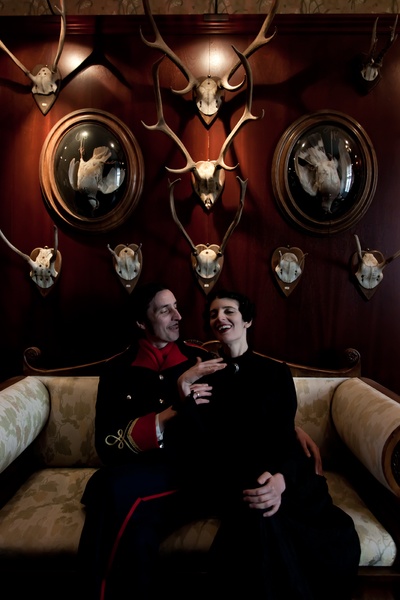 Hey! Thanks for supporting us! in return you will receive: 
Access to all our exclusive Patreon updates, pictures and videos. 
Invitation to our annual patron-exclusive party.
Welcome gift: a copy of The Gambler - our fanzine, featuring interviews, personality tests, advise columns and more!
Stranger in Tights
Thanks for your amazing support! You will receive access to past and future exclusive Patreon content, an invitation to our Patreon party, the Gambler fanzine  
PLUS: 
guest-list tickets to all our shows - physical, digital, international!  
a monthly physical letter/postcard from us - (give us your address!) 
a welcome present of our past catalogue - cd, vinyl or album download of Sister Chain & Brother John or our past or side projects
and at least one credit on a video/audio release
About Sister Chain & Brother John

We're Sister Chain and Brother John: artists, lovers, performers - a collective, a cottage industry, a family.

We've been around for a while and done all sorts: Aside from writing and recording music together, and performing it around this peculiar planet, we've also printed a fanzine, modeled for photographers and painters, sung, danced, and acted in films, music videos, costume making workshops, and have otherwise contributed to jolly jolly stuff produced by other artists and kindred spirits.

We've produced and released a couple of vinyl babies (as well as a couple of human ones) and are mighty proud of all of them for their uniqueness and their beauty.

We believe that everything should be special and beautiful. Boring and ugly is passe. We don't have to be rich - we want to be free.

Everyone knows art takes time, effort and expertise to make, yet everyone knows that most art today is consumed for free over the internet. This means that, sadly, most artists have to do something else to make a living - hence have less and less time to be artists. By supporting us you are giving us the gift of Time.

In the past, we've funded our LPs through crowd funding, and it's been wonderful to have the support of our fan community in producing our music.

We're now excited about Patreon as a continuous mode of contact with our fans - one that is evolving and not just project based, and we're superduperly excited about all the interesting stuff we can share with you - our patrons!

If you've followed us for a while, you'll know that we yearn for bygone ages – especially the sixties: 1860ies, or 1960ies – we don't care! We love glass plate photography, tape machines, upholstered ottomans, rickety glad rags and beads, Sherlock Holmes and the wireless. We love distortion, yes, distortion and tea.

Think of your patronage as a membership in an old fashioned fanclub. Think of us as pen pals rather than pay pals.

You'll be the first to know about and to receive anything we release, and we hope it'll be something you can grab, smell and scratch as well as click on.

Since we are just beginning we are very open to ideas about what kind of "specials" you'd like as Patrons. Monthly personal postcards? Vintage pictures, posters, poetry, comic art? Personal concerts? Commissioned songs/covers? a gilded membership card? Let us know. The perks offered right now are just a general framework. Tell us what YOU want.

We hope you enjoy your membership in our club of victorian glam rock and dandy revolutionaries. We're offering several tiers, so just contribute according to your means. We know times aren't easy so we are grateful for any support – every dollar is a lucky dollar if it comes from your heart, (though, needless to say - if you have more you can always give us more - and if you're loaded then you certainly should).

Once a year we'll have a patreon private party, the location of which will be democratically decided by us.

That's all for now – thank you for your support!

By becoming a patron, you'll instantly unlock access to 21 exclusive posts
By becoming a patron, you'll instantly unlock access to 21 exclusive posts
Recent posts by Sister Chain & Brother John
How it works
Get started in 2 minutes