Hello and welcome!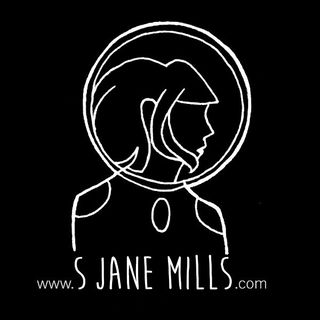 I'm Jane, an Indianapolis based artist, illustrator and self-publisher with a focus on astronomical art and space travel. My main projects are my comic, A.S.T.R.O.girl and my nebula watercolor series.
With your support, I will be able to dedicate more hours to the creative process, it will assist me to table at events, as well as allowing me time to develop future community-based art projects. 
I'm looking forward to sharing with you the following:
Zines and art in early stages of development
Pages from my sketchbook
Monthly updates on my project progress
Painting process photos with in-depth details 
A place to ask specific questions
PDF and desktop wallpaper rewards
First view of comic pages before they are posted publicly
Random art blogging
Random personal blogging
Discount on shop items
A huge thank you to my current patrons and thank you for your consideration in supporting my artwork!

New patrons will be charged on the day they pledge and all following payments are charged at the 1st of the month. Rewards for the $7 and $11 level will be uploaded/mailed between the 1st and the 10th of the month.