sketchedup20
is creating comics and illustrations
Select a membership level
Fans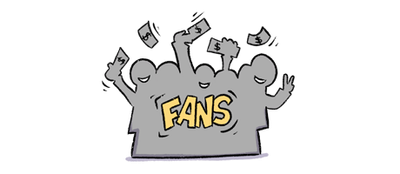 You will give me the extra boost to make more art for everyone.
Your money goes to keeping my comics going and also help me pay my bills.

You'll be getting -

•  Shoutout on my Instagram story when you become a patron.

•  Shoutout of thanks at the end of every comic and video I post.

Superheroes
This is the better place to support me.

You'll be getting -

•  Concept art and Development sketches done for my comic strip and art made during a week. Also loads of process videos.

•  Vote on decisions I need to make to create new art! 

•  Exclusive Comic only for Patreon once a month if i reach my first goal.

•  Bonus stuff that my mind comes up with from time to time like printable coloring pages, how to draw videos, my art process.

All Previous tier benefits.

True Believers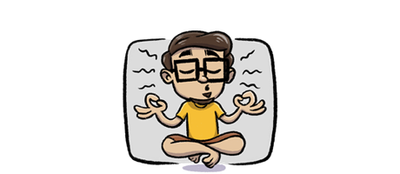 Thank you for your love and support!


You people are the Biggest Supporters of my work.

•  Digital products that I come up with in the future will be made available totally free to you at launch for a limited time. This includes art collections and ebooks. I have so many ideas to execute.
Be sure to check on time.

All Previous tier benefits.

About
Hi there, welcome to my Patreon page!
I'm
Rahul Patil
and I am an illustrator and comic artist currently living in Mumbai, India. I have a passion to create both traditional and digital art. I love experimenting with different media. My day job was a 3D artist for eight years and i helped create 3D VFX for TV advertisements.
I turned 30 back in 2018 and in November 2018, I decided to give my until then neglected hobby of creating art lots more time and dedication. I created a profile on Instagram and started sharing more of my art there. This gave me motivation to give more time to my skill and grow it to be more than just a hobby. I also started creating comic strips about my life with my wife away from my parents and my crazy imagination. I want to be able to keep sharing everything that I do and for that I have quit my day job and now do this full time. So that is why I decided to start a Patreon page, to share more with you guys but to also ask for your support with my projects.
What Is Patreon you ask?
It is a place where you can pledge money every month to support the creators you love and in return you get some delightful rewards!
My art and comics will always be available on Instagram for free to read, but for 
as little as $1 a month
, you can support my comics and get something extra! By supporting me on Patreon, you will give me the ability to focus more of my time on comics and illustrations for you - which will be my dream come true.
How does it all work?
Head on over to click
"Become a Patron."
After which, you can decide how much you want to pledge per month. You will be charged up front for the first time (i'm sorry, but this is to avoid patrons pledging, stealing rewards and leaving immediately) and then on every following month. Even a single dollar makes a HUGE difference. In return, you'll get some cool rewards and my undying gratitude. Take a peek on the right side of your screen to see all the rewards I will give you. 
P.S. You can edit or cancel your pledge any time you want and you wont be charged for the following month.
So, do check out my work on my 
Instagram page
.
If you like what I create, feel free to support my work by becoming a patron. If you don't want to, no worries. I appreciate your attention. I appreciate any support you are willing to give, even just a comment or like on my videos is enough really! But if you do choose to become a Patron, thank you from the bottom of my heart and welcome to my little world. 
Have a lovely day!
Rahul Patil
If we meet this goal I don't have to worry about paying my electricity bill.
As a reward I will start sharing more of my working sketches for the comics I make. Also i will post one Patreon exclusive comic every month which will be available to read here before anywhere else!
1 of 3
By becoming a patron, you'll instantly unlock access to 19 exclusive posts
By becoming a patron, you'll instantly unlock access to 19 exclusive posts
Recent posts by sketchedup20