The Skiffy and Fanty Network
is creating Podcasts
Select a membership level
Stay Frosty!
Supporters at the $1 level will receive a monthly update on what we're working on and what episodes will be released that month. Not to mention that you'll receive a spiffy Skiffy and Fanty title and be thanked on a special webpage and on twitter!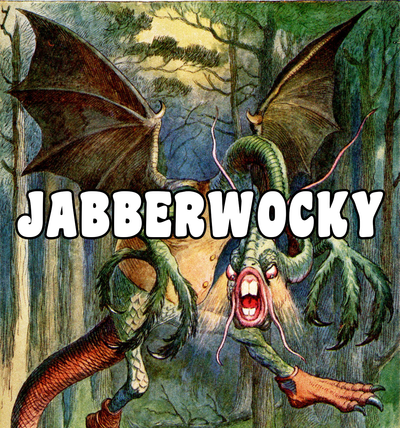 Jabberwocky
At $3 and up, you'll get exclusive access to some Patreon only content. Plus everything from the lower levels!
Awkward Ending
Once a year, you'll get a copy of THE ROBOGOBLIN GAZETTE! This super special zine will include content from some of our hosts and blog contributors! And if we hit our goals, this zine gets SUPER CHARGED! Periodically, you'll also get exclusive access to special stuff and MORE!
About The Skiffy and Fanty Network
Hello, fellow robogoblins!
The Skiffy and Fanty Show
is a Hugo-nominated podcast produced by Shaun Duke and Jen Zink, with a giant cast of characters, working on the podcast and/or the blog, including Paul Weimer, Julia Rios, David Annandale, Alex Acks, Trish Matson, Stina Leicht, Daniel Hausseur, Kate Sherrod, Stephen Geigen-Miller, Joyce Chng, Elizabeth Fitzgerald, Rachel Cordasco, Becca Evans, Brandon O'Brien, Zin Rocklyn, Cameron Coulter, Trang Ngo, and Kerry Truong!  The show focuses on science fiction and fantasy, including discussions about major topics in the field, interviews with authors and creators, reviews and discussions of new and old sf/f films, and Torture Cinema, our infamous bad movie extravaganzas.
So why are we here?  We want to do more -- and we want to do it better.  More episodes. Better quality.  Better features.  Better experiences for you, the listener.
Patreon is the first step in making The Skiffy and Fanty Show (and its related podcasts, blog, and booktube) into something more.  We're turning to you, the listener.  You can have a hand in helping us create new content, improve the overall quality of the show, and pave the way for a brighter podcasting future.
What will we use the money for?
TO TRY TO TAKE OVER THE WORLD one amazing podcast at a time. Aside from the listed goals, your support will help us buy better equipment, produce more content, provide more accessibility, and take care of various other administrative tasks.
Thank you for your support!
At this level, the Skiffy and Fanty Show will be able to add an actual play RPG podcast and pay the editors of the showblog a pittance! We already have a concept, but we want to be able to make this EXTRA amazing, with sound effects, and other cool stuff that we can't currently afford to do!

2 of 4
Recent posts by The Skiffy and Fanty Network